Cable networks split coverage of two prominent deaths — McCain and Franklin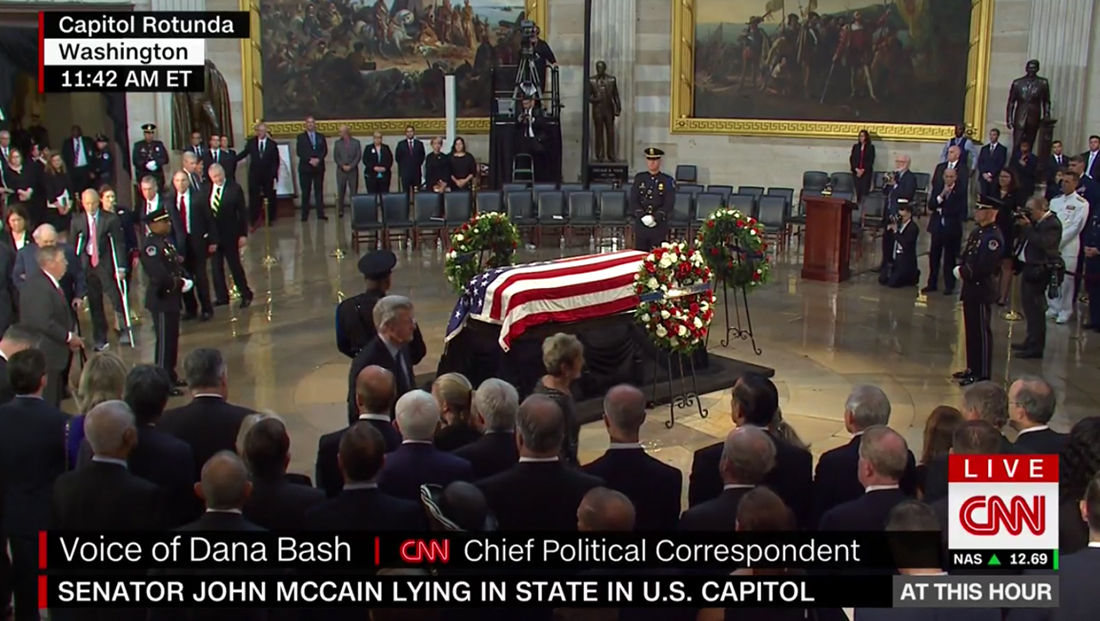 CNN, meanwhile, used a simplified version of its lower thirds during most of its coverage of the McCan coverage, though the full sized versions did make appearances.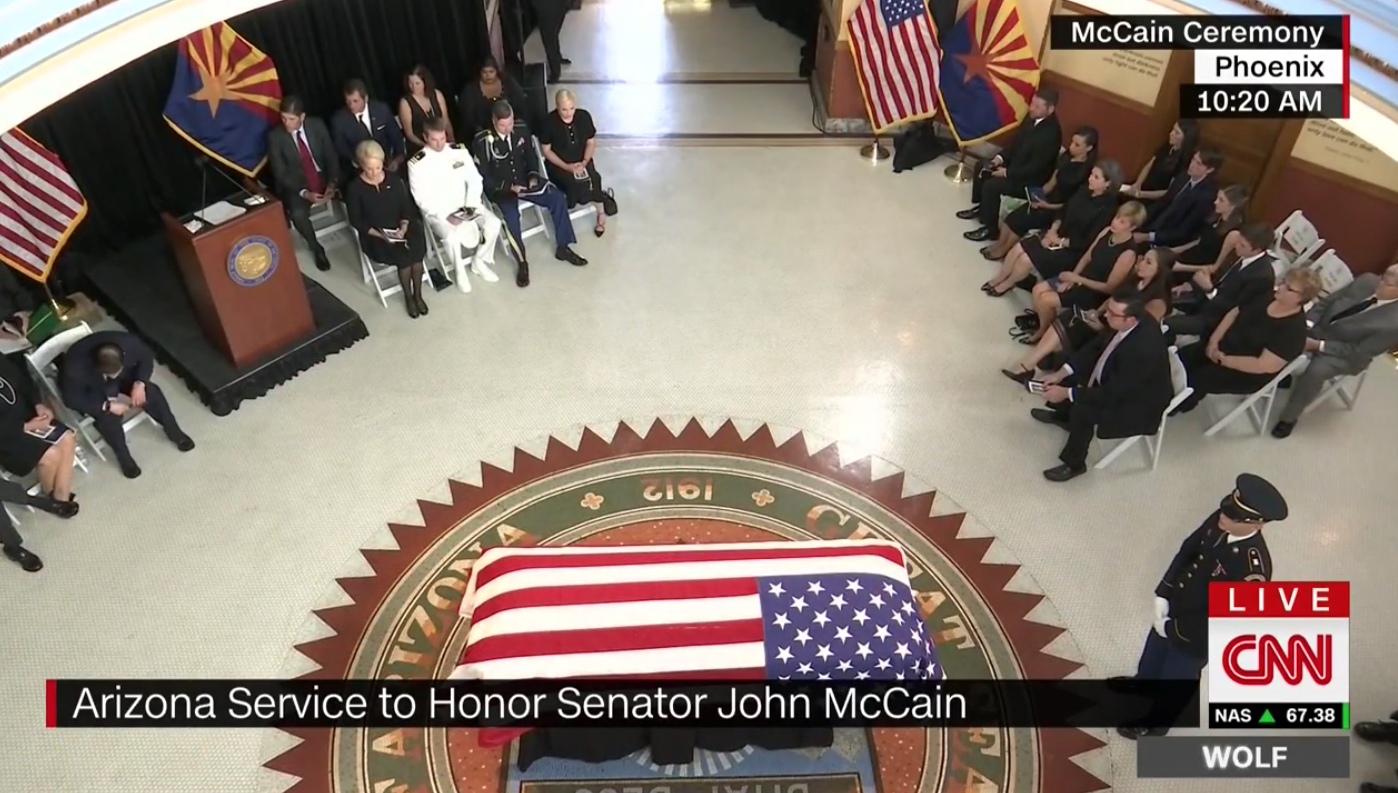 When boxed screens were used, a stylized view of the Capitol rotunda was used behind the images.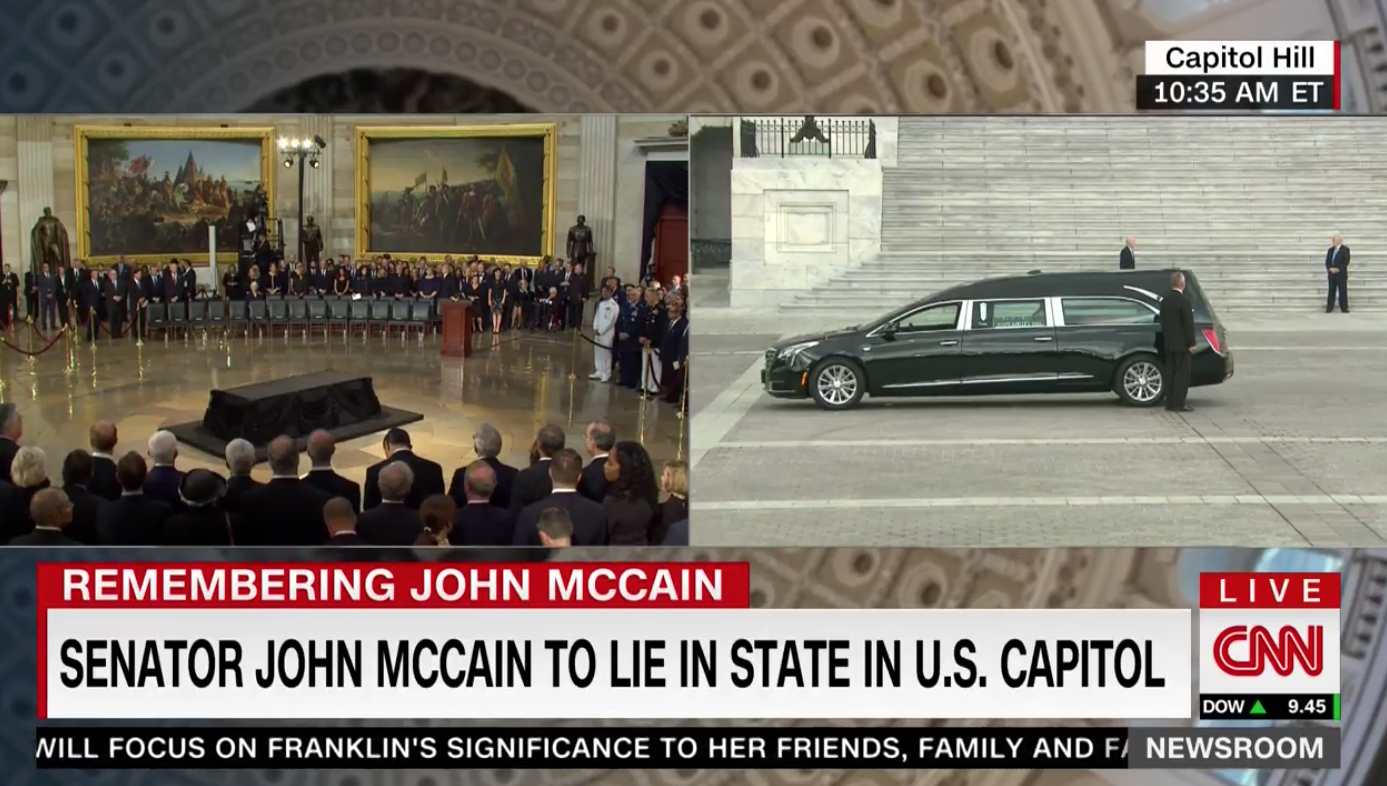 CNN also used a deep purple with subtle light accents during its Franklin funeral coverage.