Q&A: Remaking TV Azteca's 'Noticias' studio with modern design, tech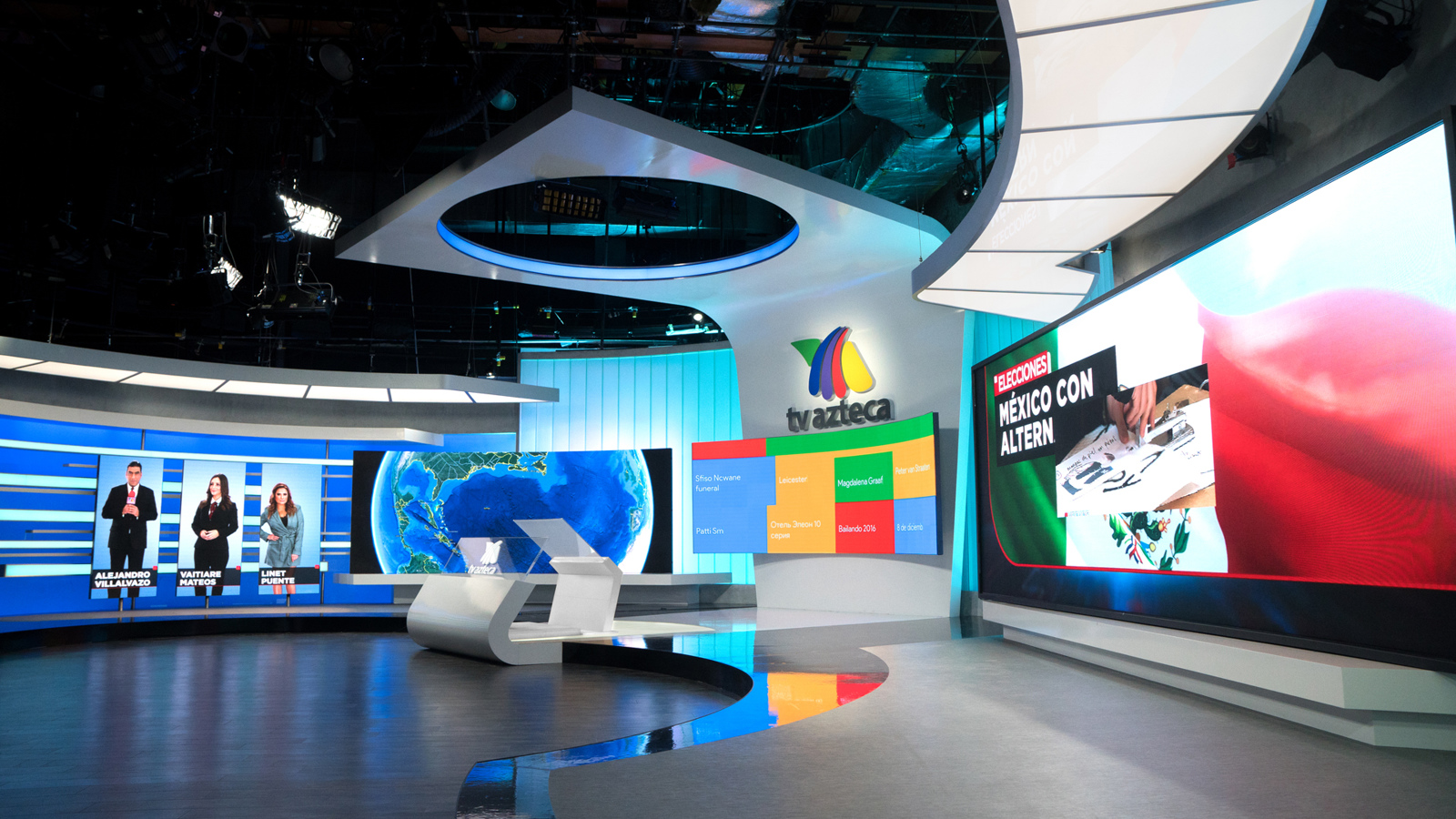 Subscribe to NewscastStudio's newsletter for the latest in broadcast design and engineering delivered to your inbox.
TV Azteca, one of the largest broadcasters in Mexico, recently revamped its primary news studio in Mexico City.
Home of Azteca Noticias and programs such as "Hechos," "Hechos Meridiano" and "Hechos AM," the studio includes multiple presentation areas with the latest in LED and augmented reality technology.
TV Azteca worked with long-time partner Broadcast Design International on the project. We recently had a chance to speak with BDI's George Edelmann about the project.
When and how did this project start?
TV Azteca has been a client of BDI for over 15 years. They approached us in early 2017 about a concept they wanted to do in one of their larger studios and invited us to Mexico City to begin the process.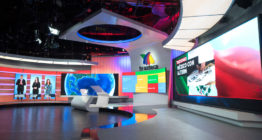 Set Design
TV Azteca
View a gallery of this project…
What were their Goals for this studio?
TV Azteca has three major shows they produce daily and wanted to incorporate all three in this one studio.
A morning news show with dual anchors and an interview area that would seat additional hosts and guests for a three-hour show.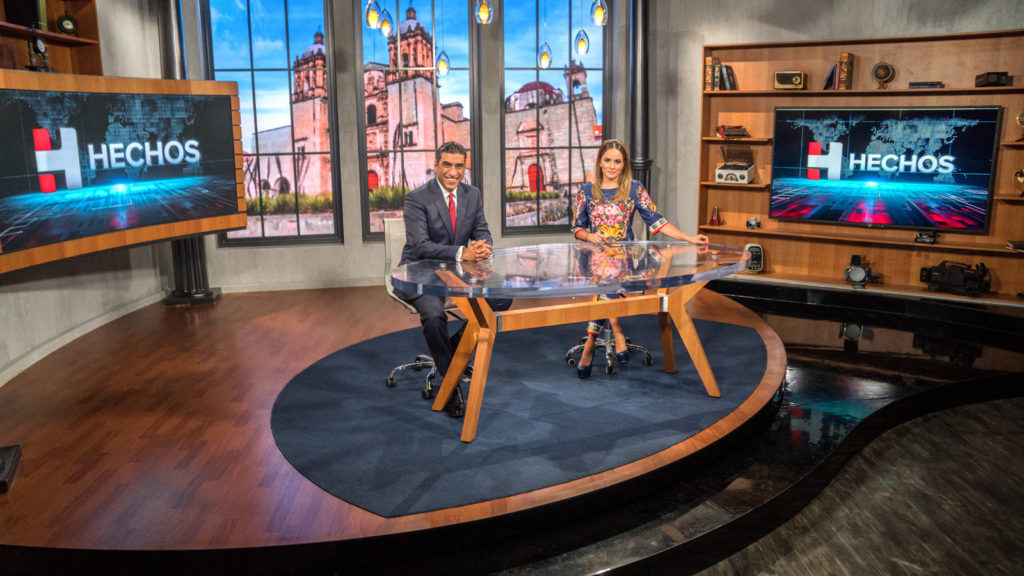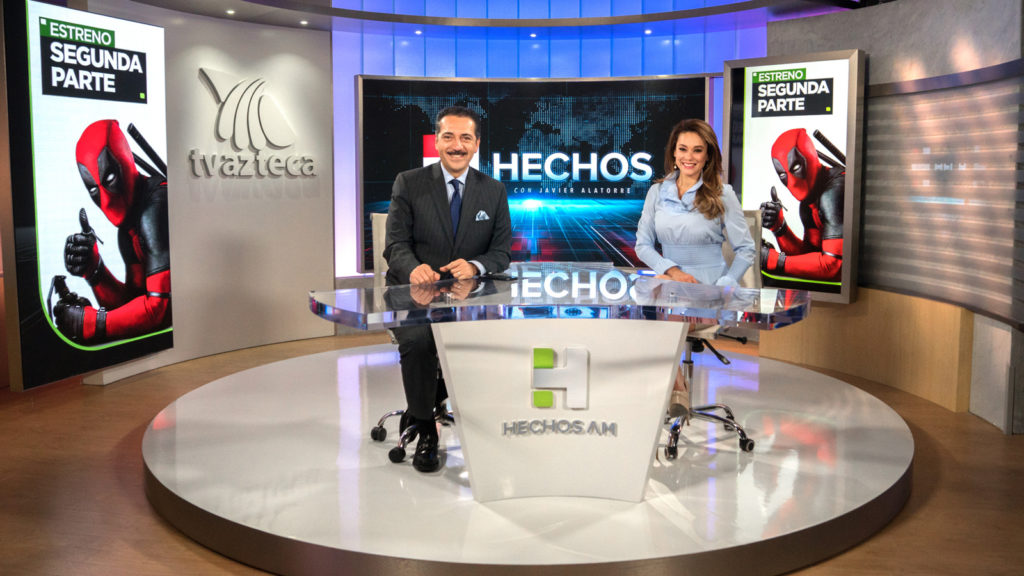 Next was a mid-day news program called "Meridiano" which features dual anchors and standup reporters. This set needed to be very different from the morning news and have a very warm and inviting feel.
Lastly, the main evening news set called "Noche" featured a single anchor that uses his news Command Center and numerous venues for presentation.
What kinds of technologies were discussed to incorporate into this new concept?
We began by discussing curved seamless LED video because of the need to change looks over time as well as throughout the day.
The client also wanted to feature augmented reality and needed a space to create and display this technology that made sense to the viewer.
One of the more unique areas is the Command Center, which features a rear projection with touchscreen capabilities. A Google trending screen is also included to feature main news stories throughout Mexico in a colorful way.
We also integrated color changing backgrounds to add to their graphics packages and give each show its own distinct feel.
What were some of the challenges of working in Mexico City?
This is one of the strengths of BDI having worked in so many different cities around the globe. Finding the right lighting vendors and support in foreign countries can always be a bit of a challenge. Nick Hutak, one of our best LD's brought in numerous vendors and demoed lights to get the right kind of LED lighting for the talent as well as the set.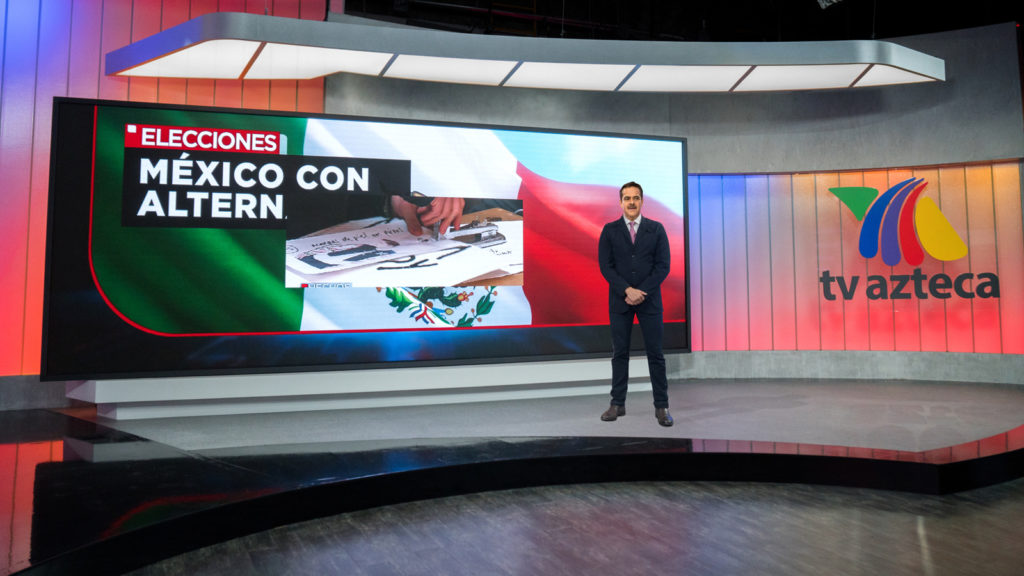 Once we secured one of our local builders in Mexico City over half the battle was over. They did an amazing job bringing to life this challenging design.
Building out these large curved LED displays on this design was a huge collaborated success. DesignLED did an amazing job for us.
Video of the Project