A story of words: How the networks presented the 'resistance' op-ed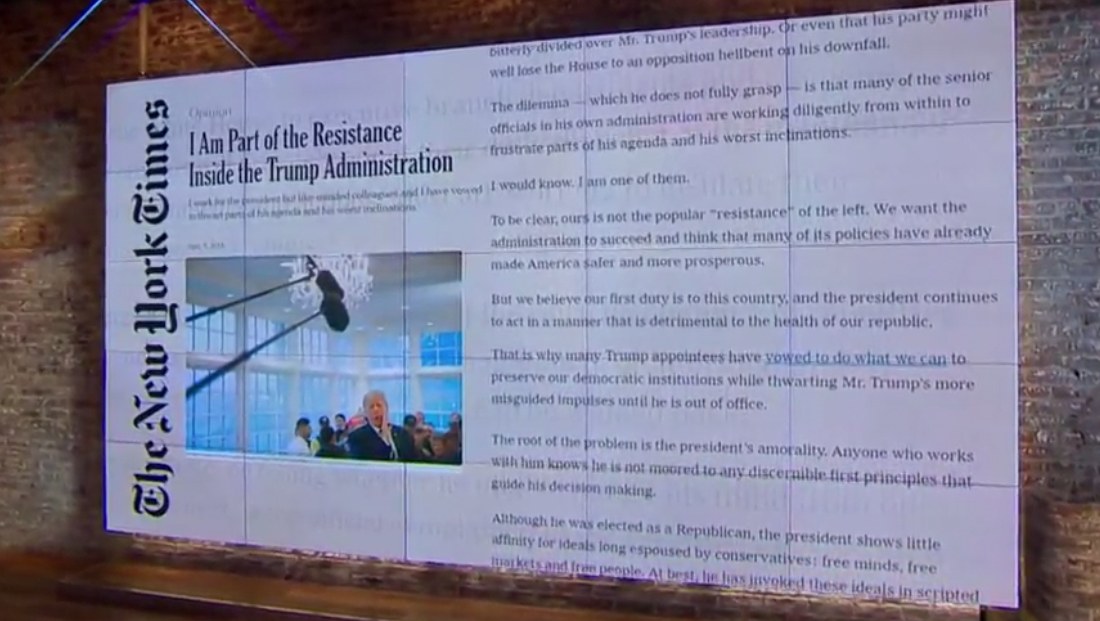 "CBS Evening News" also lead with the op-ed, before switching gears to the SCOTUS hearings.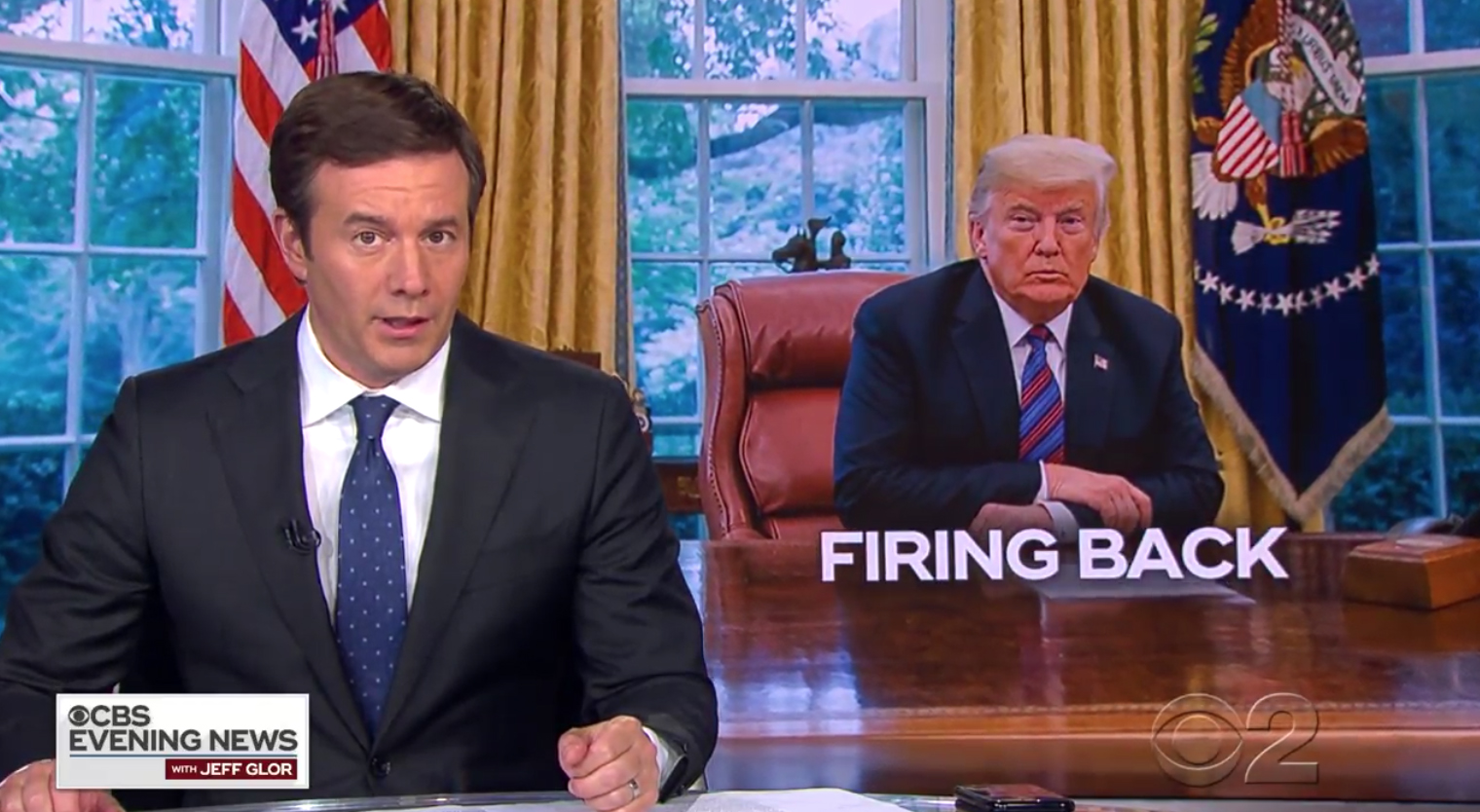 Anchor Jeff Glor appeared in front of a video wall graphic reading "Firing back," before switching to a wide shot of one of the studio's video walls for a "video on video" shot combining screenshots of the story from The New York Times' website and the full text of the essay scrolling to the right.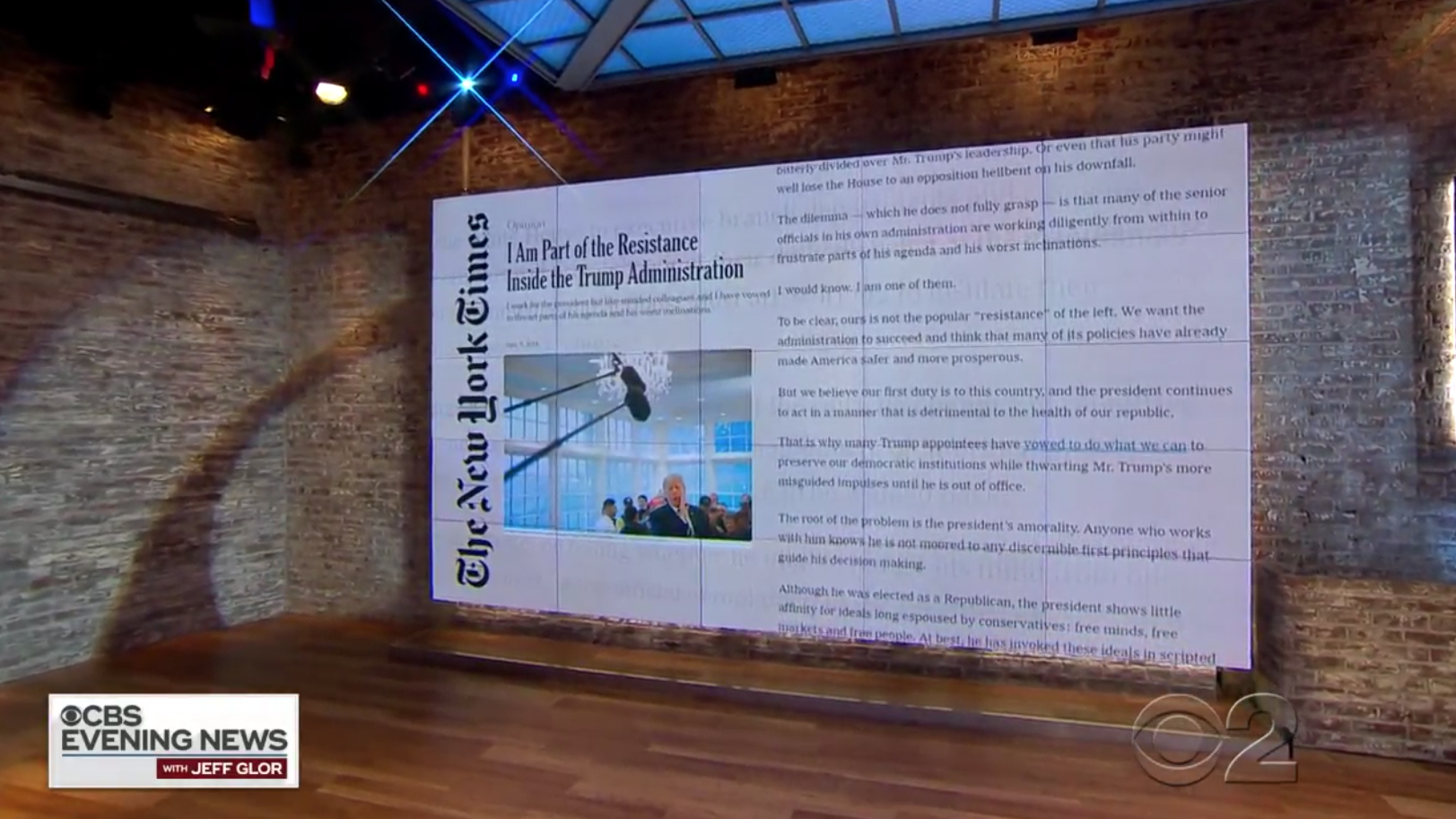 The broadcast also continued to use screenshots of the article along with pull quote-style text in the broadcast's trademark Ridley Grotesk font.