Networks drop anchor in middle of wet and windy Hurricane Florence aftermath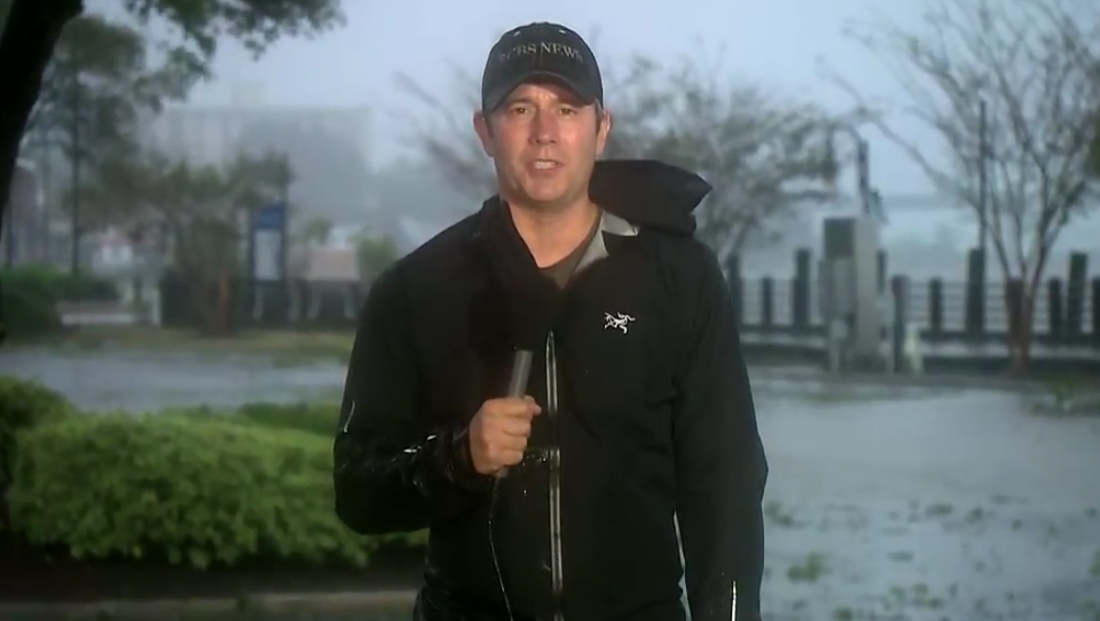 NBC's Lester Holt, who anchored Thursday's "NBC Nightly News" from a bobbing ramp, once again offered the most dynamic home base location, anchoring from directly alongside the Cape Fear River, standing directly in front of a metal fence.

The rough water was clearly visible through the opening in the fence and the curved area he was standing out placed him in a unique position almost "jutting out" into the water.
Holt spent the entire broadcast bundled in a hooded jacket and was hit with wind and rain throughout the entire 30 minute broadcast.
"Nightly" retained its bright red banners during hurricane coverage.
In addition, correspondent Miguel Amaguer, reporting from Wilmington as well used one of his trademark two-camera standups as he showcased uprooted trees and downed power lines.
Later in the broadcast, correspondent Kerry Sanders was almost blown away by winds before he tossed to a package that used 3D animation and a research simulator to showcase the dangers of water and wind.