'NowThis Morning' brings morning news to a new generation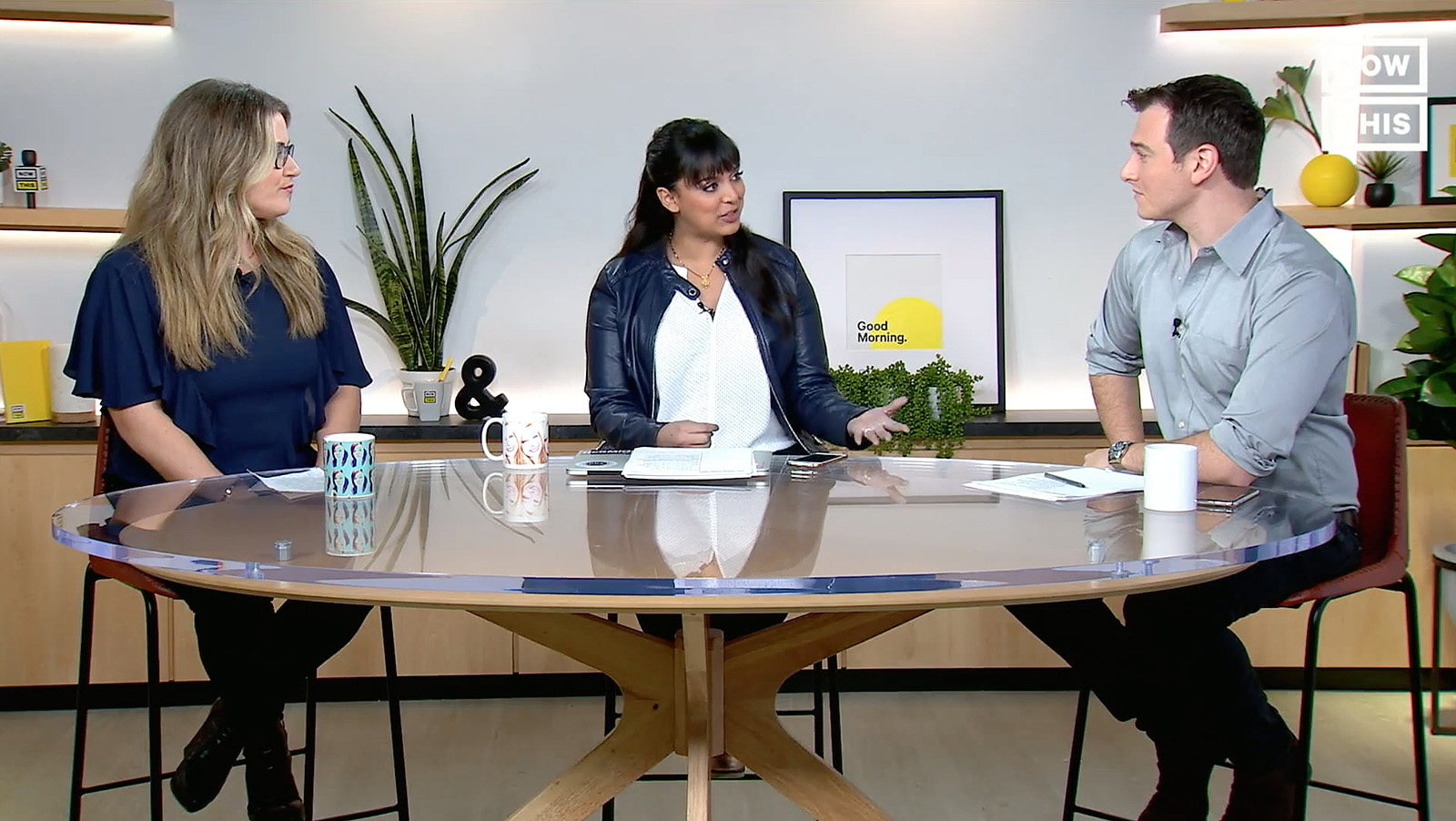 Subscribe to NewscastStudio for the latest news, project case studies and product announcements in broadcast technology, creative design and engineering delivered to your inbox.
Reaching approximately 115 million unique people in the U.S. a month, Group Nine Media's NowThis is one of the most watched video news creators on social media.
While the organization has focused primarily on short-form content, with the launch of "NowThis Morning" in late September, that's changing.
Airing daily on Facebook Watch, the program is not your typical network morning show, instead, the program packs interviews, headlines and banter into a sub-20-minute broadcast aimed at an audience of millennials.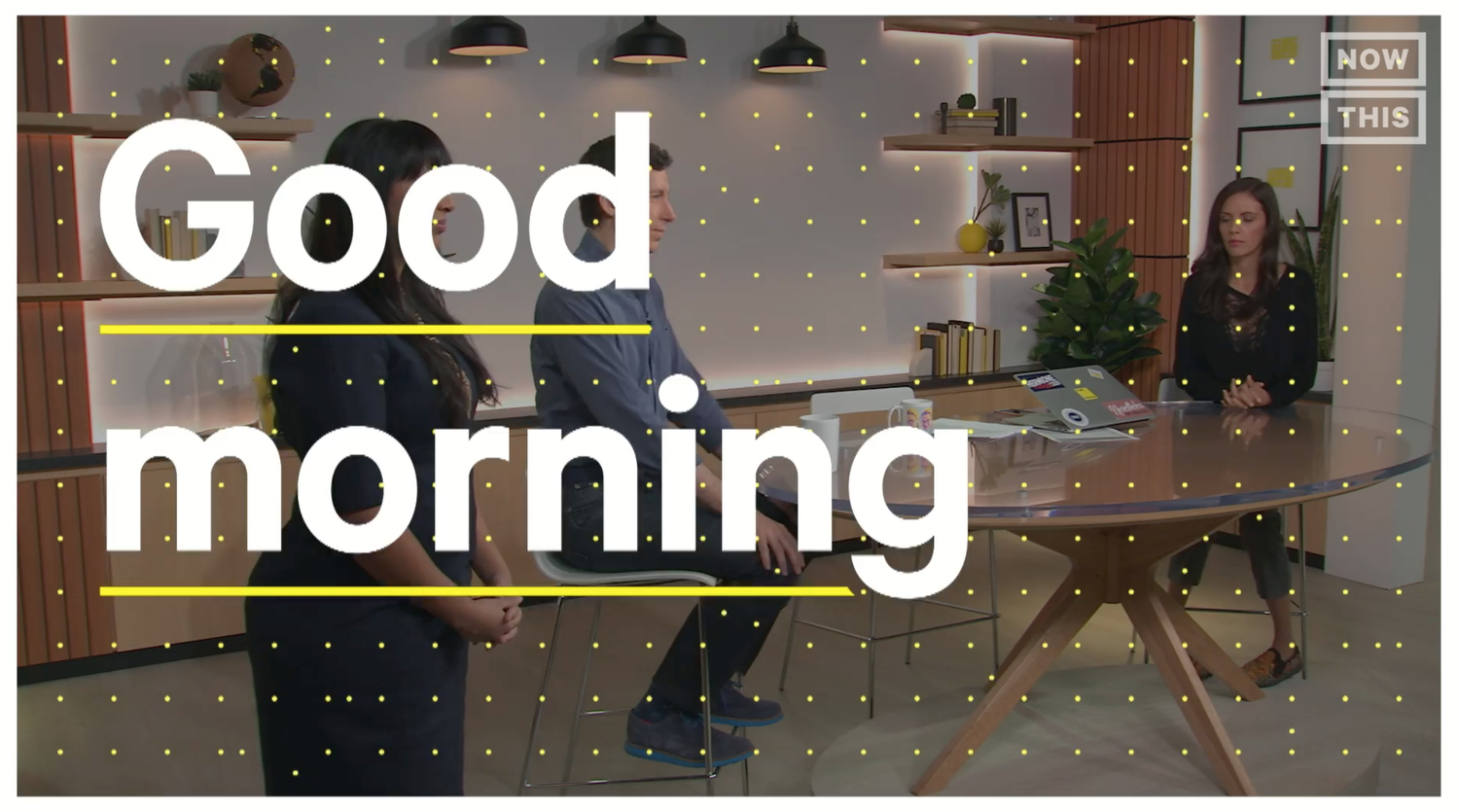 Produced by TV veteran Nancy Han, a former producer with "CBS This Morning," each broadcast is hosted by Versha Sharma with correspondent Dan Lieberman, a former CNN digital correspondent, regularly joining on-set.
"NowThis was born on the social platforms and truly pioneered text-on-screen social video, which has since become universally adopted by publishers," said Han in an interview with NewscastStudio.
"We're uniquely positioned to redefine how young people get their news each morning on Facebook Watch. We're able to leverage our massive Facebook audience and cross-promote 'NowThis Morning' episodes across NowThis' Main and Politics pages to further drive awareness of our new show."
Creating a new path
In the first few weeks of production, "NowThis Morning" has been very fluid, similar to how "Vice News Tonight" on HBO does not have a rigid formula for each story.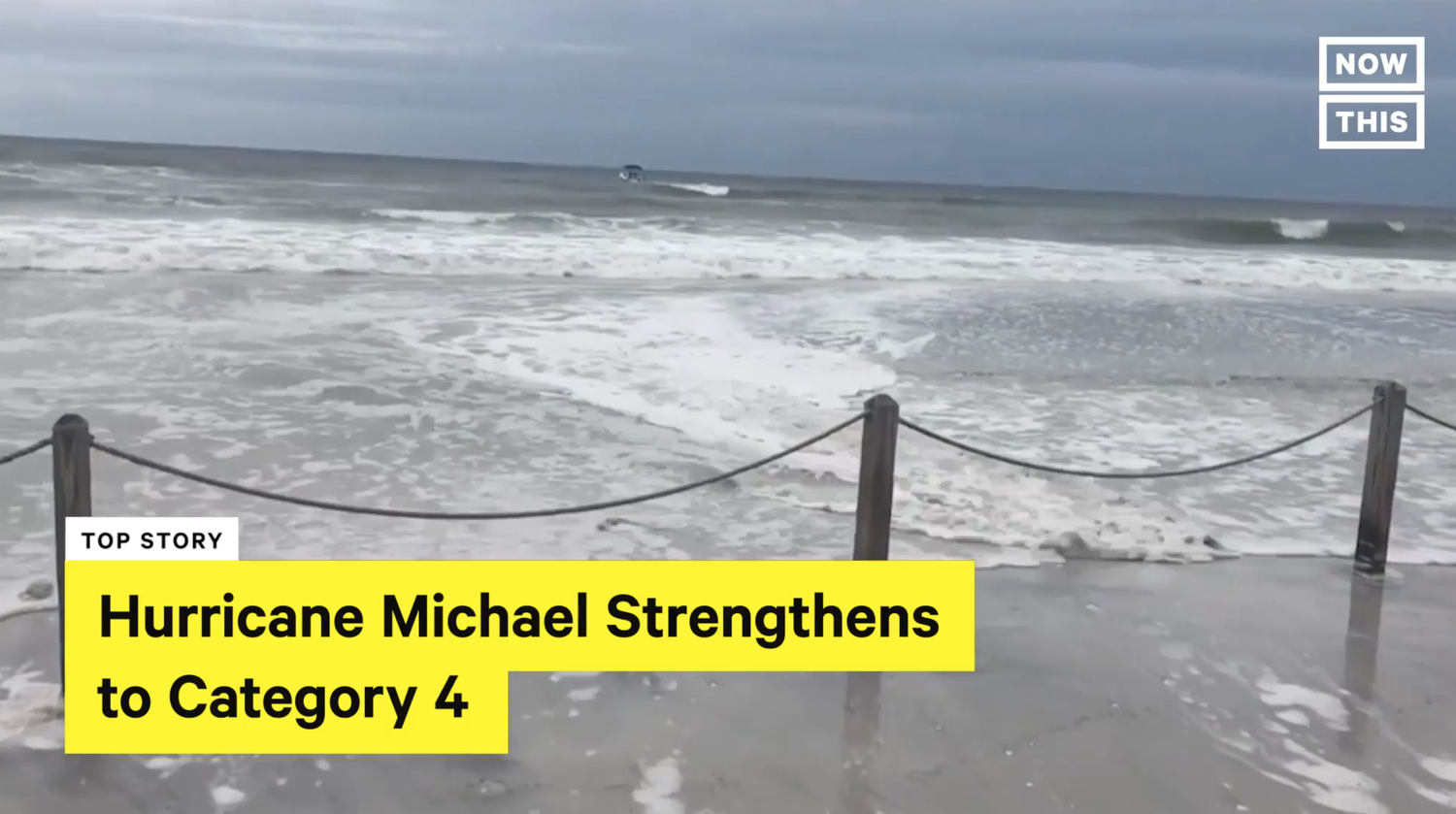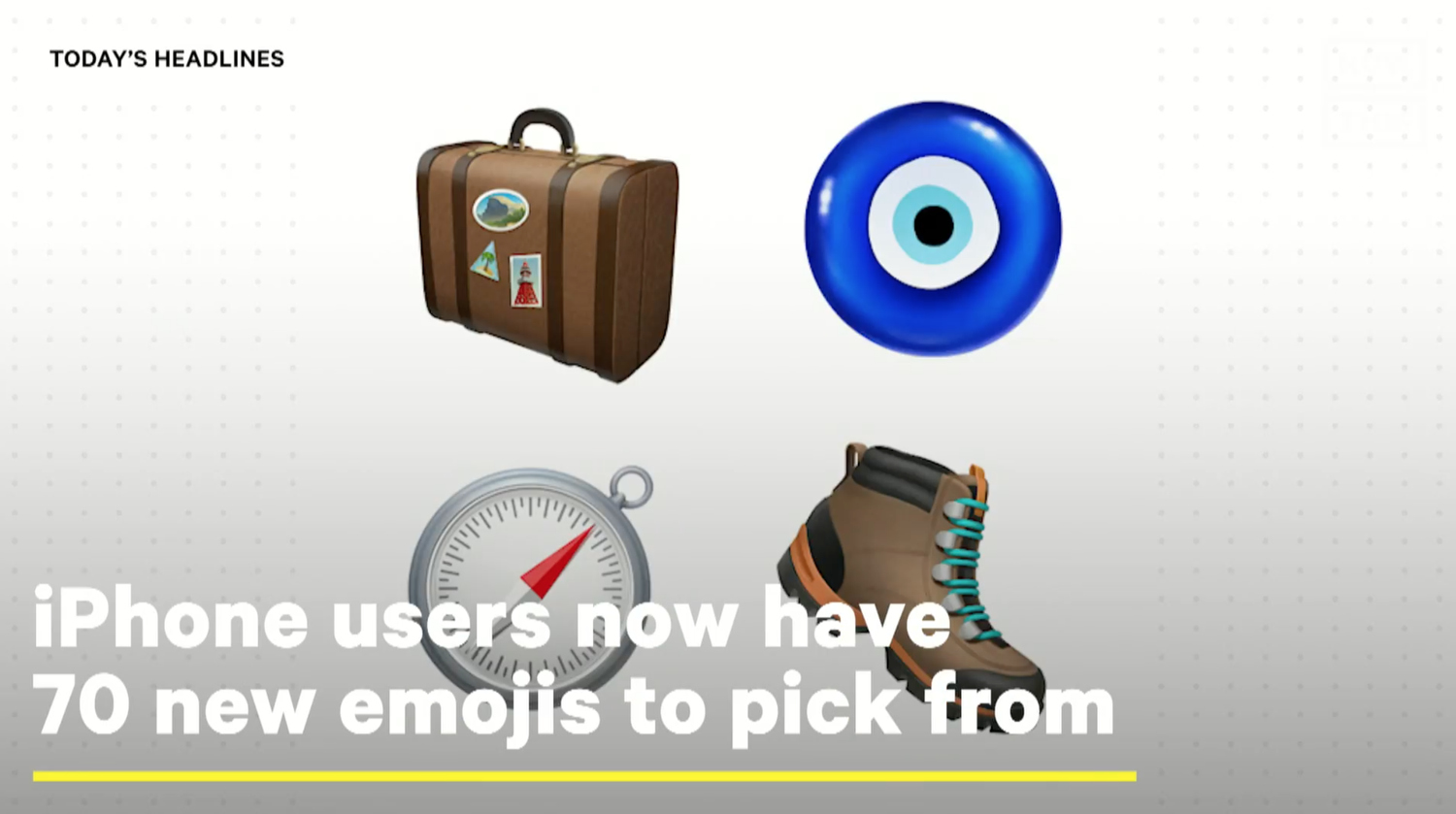 Some mornings the opening intro is played, other times it's two hosts at the show's mid-century inspired anchor table, while some episodes use the show's theme music as a backing track for all studio segments.
So far, the daily broadcast is still finding its footing.
Similarly, the program does not have a set length, letting the news of the day along with viewer engagement dictate the schedule.
A broadcast look for Facebook
Like other broadcasters producing content for Facebook Watch, NowThis has invested in a new studio inside its New York City offices in SoHo.
From Clickspring Design, the set was realized on a tight timeline of only three weeks. This was possible with the support of partners Mystic Scenic Studios and The Lighting Design Group.
The overall design is grounded with a sense of place, not appearing as an abstract news studio. Charcoal pendant lamps and slatted wood walls anchor the design while under-lit shelves add dimension and pops of color through the various propping.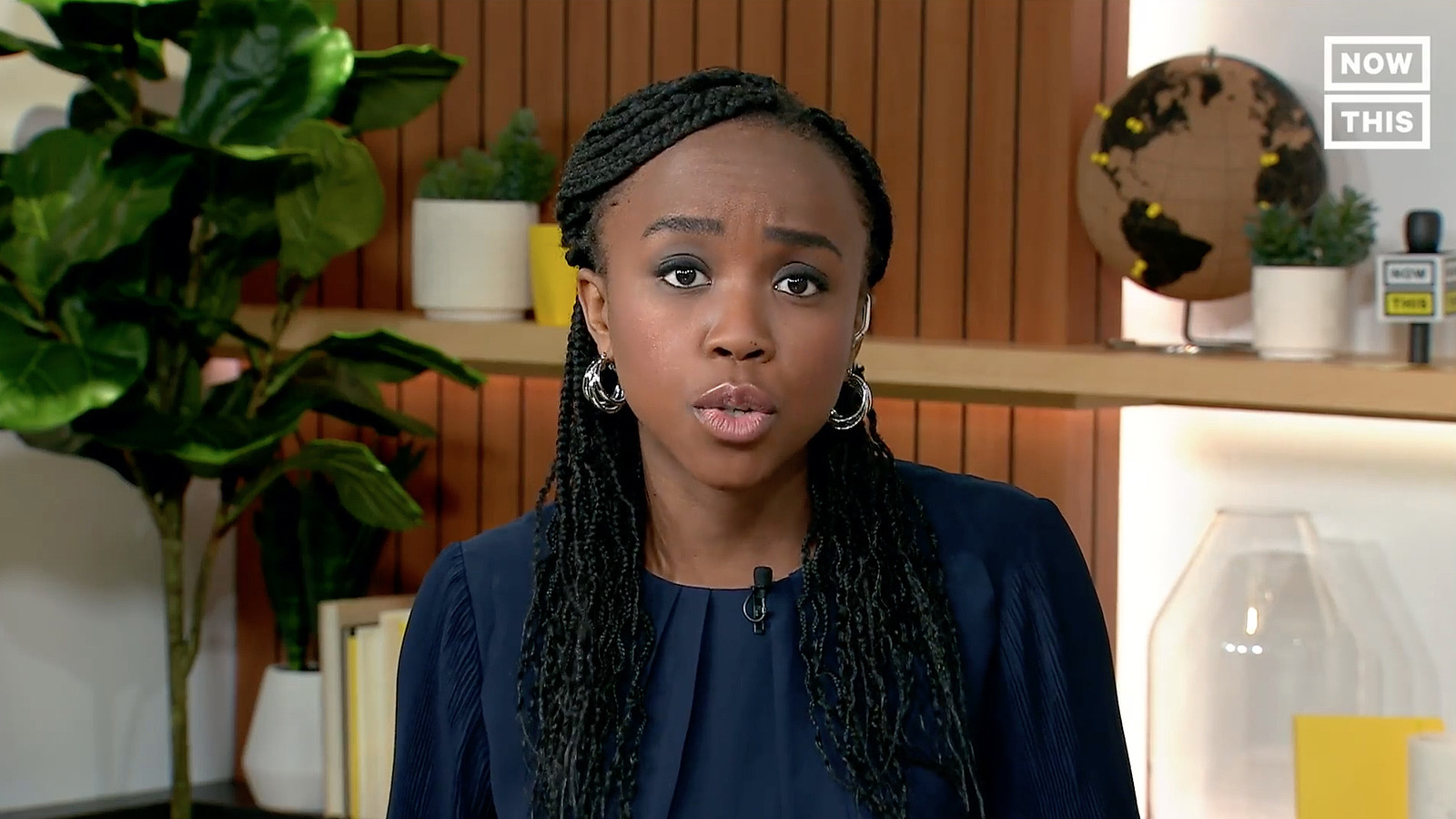 A variety of plants also add realism to the space, making it feel like more like a hip coffee shop.
While Facebook Watch and "NowThis" have not officially released viewership data, observable data on Facebook's view metrics indicate the program is seeing roughly 100,000 to 250,000 views per video, peaking at over 400,000 for an episode featuring stars Alyssa Milano Kal Penn.
"We're about four weeks in since the launch of 'NowThis Morning' and we're really excited to see how quickly we're building an engaged audience," notes Han. "According to CrowdTangle, 'NowThis Morning' is seeing 6X the engagement rate in comparison to competitive Facebook Watch news programming."
Project Credits
NowThis
Nancy Han, Executive Producer
Versha Sharma, Host
Dan Lieberman, Sr. Correspondent
Zinhle Essamuah, D.C.-based Political Correspondent
Tina Exarhos, Chief Content Officer, NowThis
Athan Stephanopoulos, President, NowThis
Set Design
Clickspring Design
Fabrication
Mystic Scenic Studio
Lighting Design
The Lighting Design Group
Subscribe to NewscastStudio for the latest news, project case studies and product announcements in broadcast technology, creative design and engineering delivered to your inbox.