ABC will use 'Your Voice Your Vote' branding for midterm coverage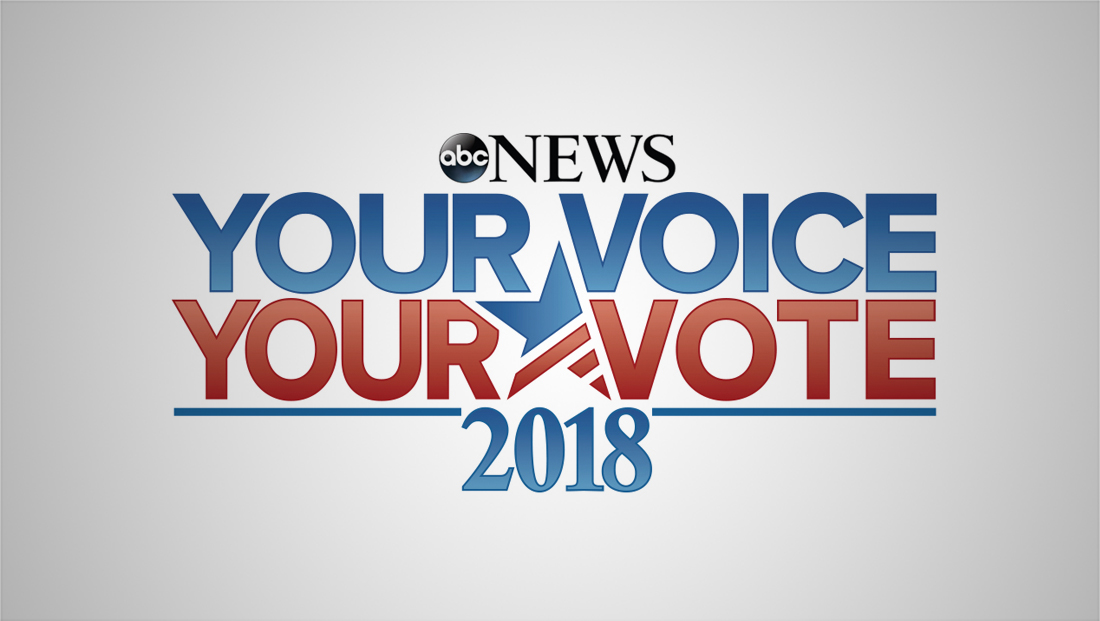 ABC News has announced plans for its coverage for the 2018 Midterm Elections under the "Your Voice Your Vote" banner.
This includes getting a jump on the competition by pre-empting "The Connors" in favor of election coverage.
.@ABC is planning to get a head start for its #MidtermElections coverage https://t.co/tjSSz0jBoe

— TVNewsMix (@TVNewsMix) October 25, 2018
It also appears the network will continue using its "Your Voice Your Vote" branding, presumably picking up the 2018 version used throughout earlier parts of the year during primary coverage.
ABC has also been running "State of the Race" segments on "ABC World News Tonight" that uses a simple animated stinger that incorporates imagery of "middle America" and the U.S. Capitol.