CNN NYC programming remained outdoors all evening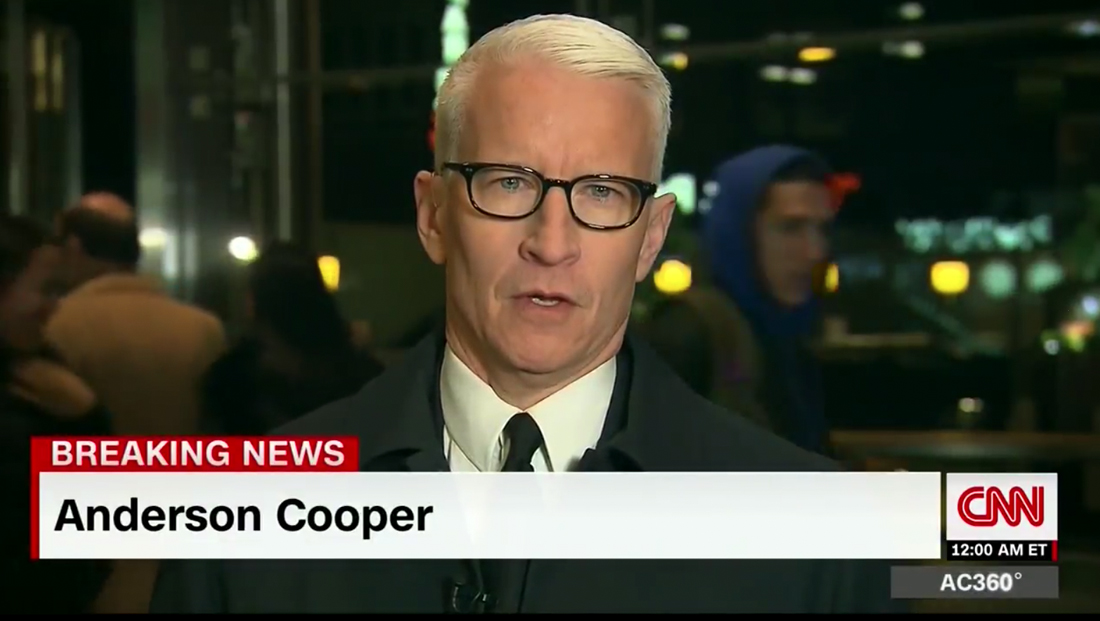 After being forced out of its building earlier in the day, CNN continued to originate its New York-based evening programming from outdoors.
"Anderson Cooper 360," "Cuomo Primetime" and "CNN Tonight" all aired from a live standup location set up along the street outside of the Time Warner Center near Central Park.
Cooper also anchored his Facebook Watch newscast, "Anderson Cooper Full Circle," from the street.
It's not clear if the network was unable to use its studios due to safety or other concerns.
CNN did not respond to NewscastStudio's request for comment on why programs originated from outdoors.