'Busy Tonight' on E! mixes warmth with homey vibes for scenic design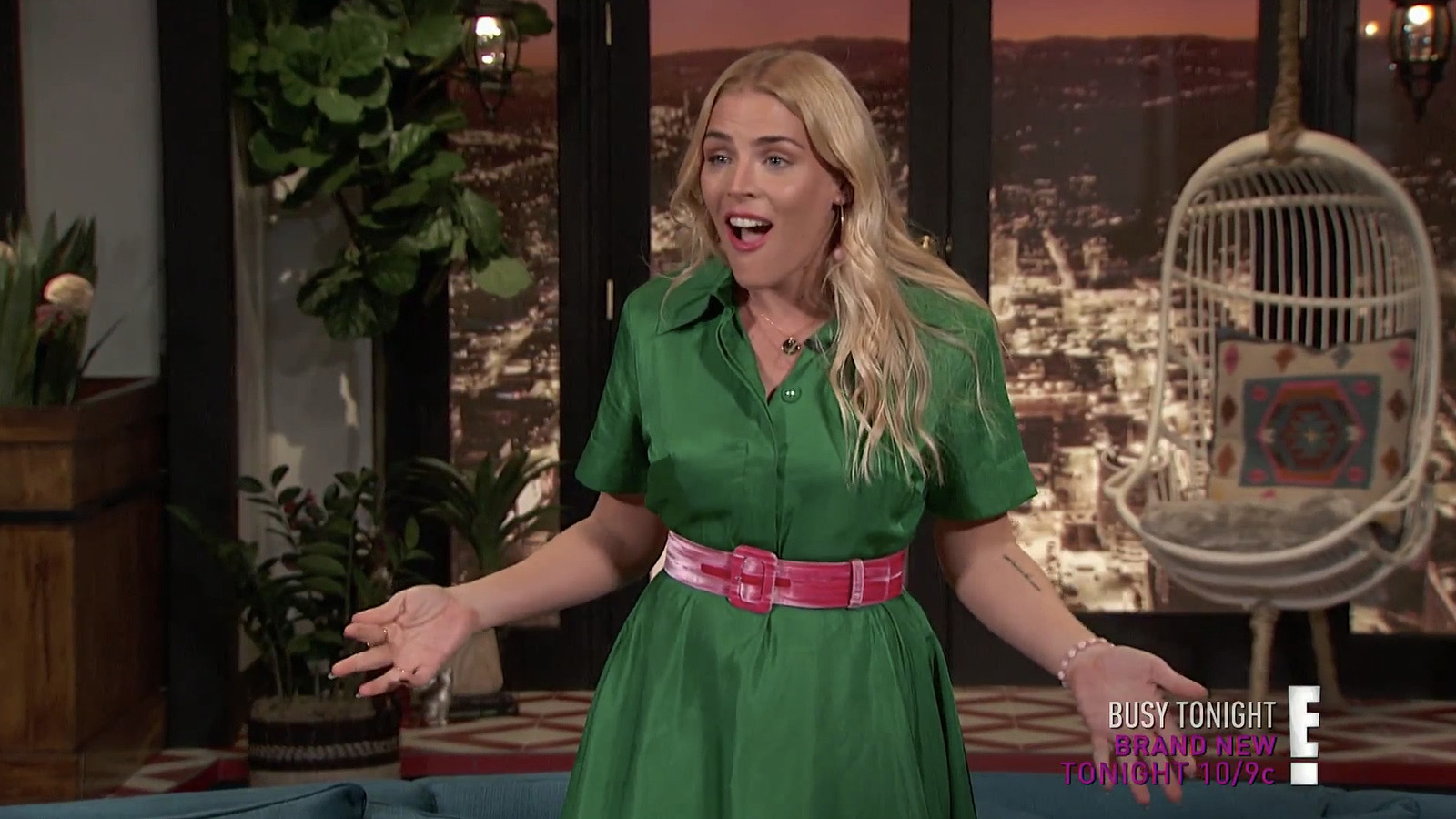 NBCUniversal's E! Network debuted a trio of new programming this week led by "Busy Tonight," a late-night talk show hosted by "Cougar Town" alum Busy Philipps.
The program, which debuted on Sunday, October 28, 2018, airs Sunday through Wednesday with a mix of celebrity interviews, the latest in pop culture, trending topics and Philipps' opinions.
The show's set, from the team at Flip This Bitch, creates a layered setting for Philipps that works to capture a real interior rather than an ambiguous broadcast space.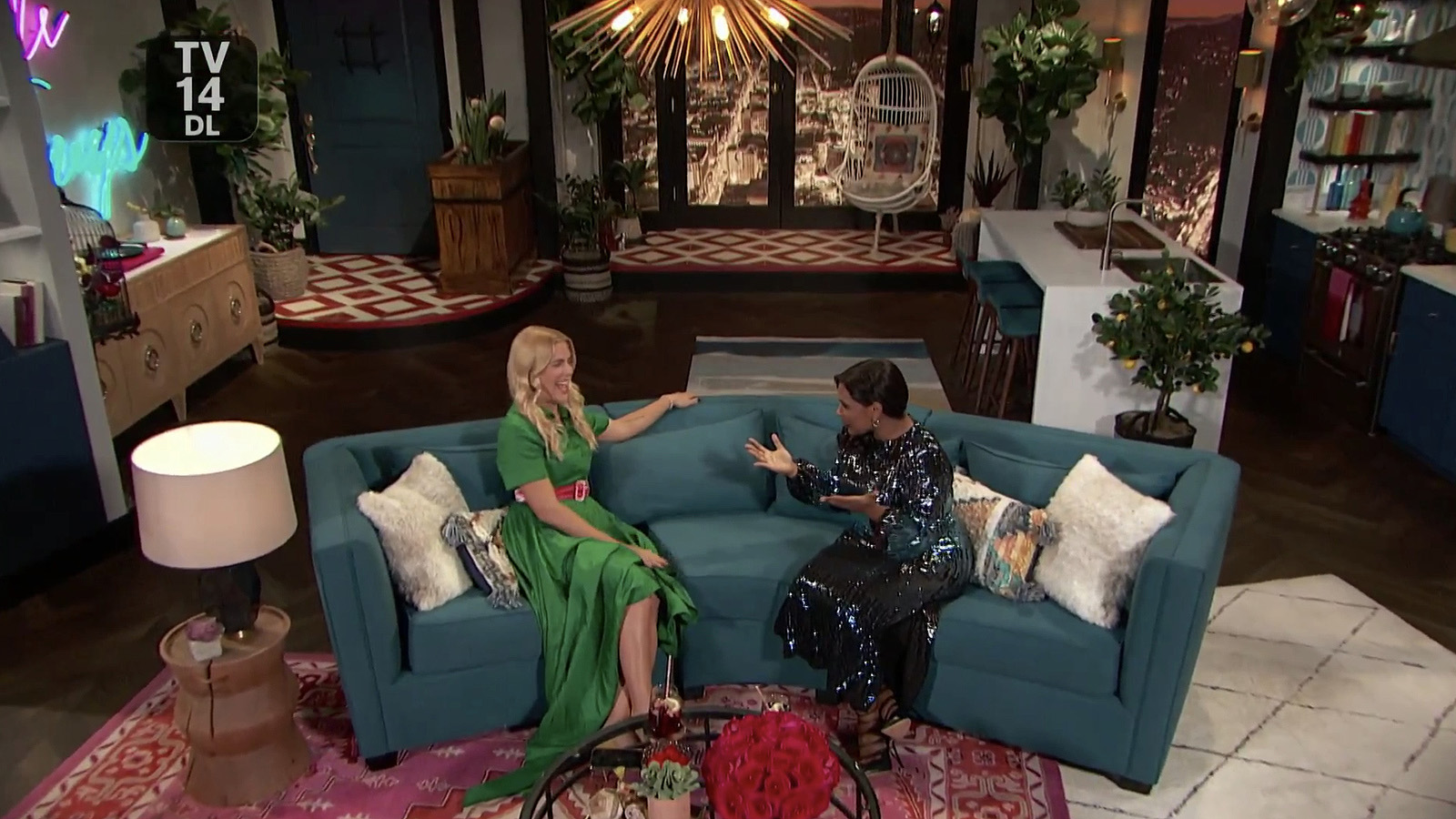 Complete with a living room, kitchen area and picture-lined hallway, the set uses a multitude of props to help create the look and give the space a bit of personality.
One prop, the "Oprah phone," connects to a direct line in case Oprah Winfrey elects to call into the show, while a cozy hanging chair provides a bit of fun next to the set's working "front door."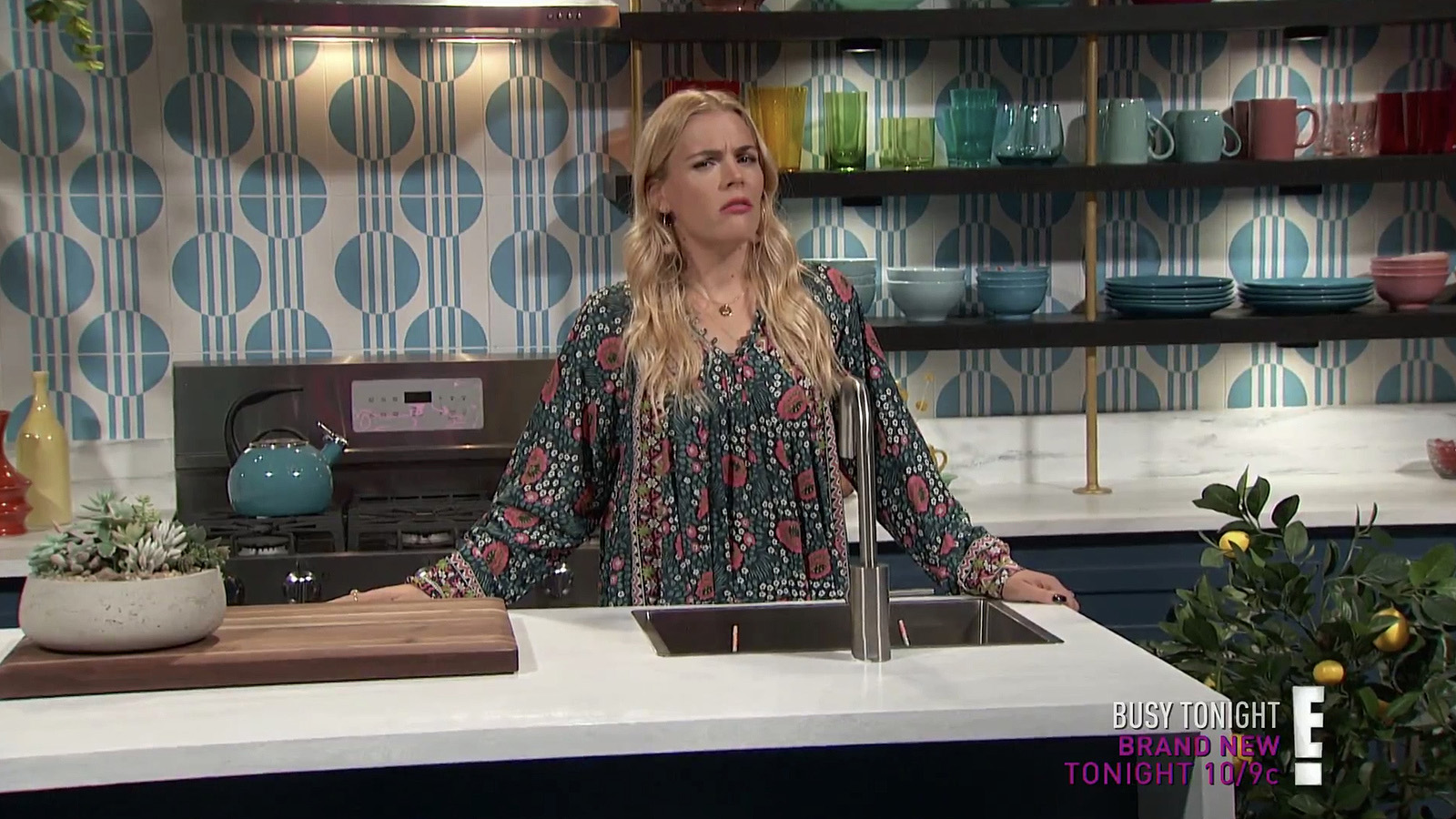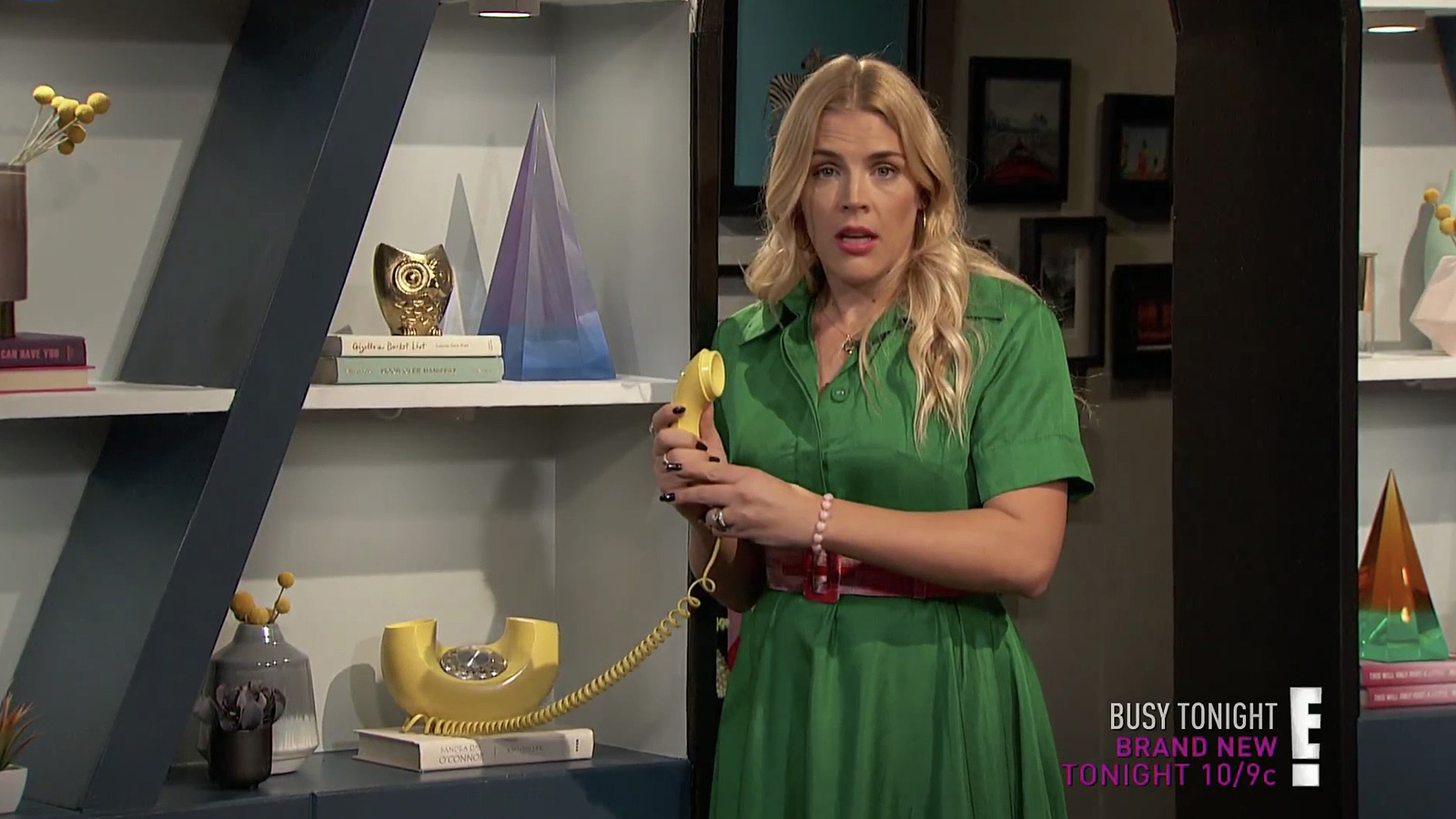 Along with "Busy Tonight," E! also launched "Lady Gang," an extension of the podcast hosted by Keltie Knight, Becca Tobin and Jac Vanek, along with "Nightly Pop," a pop culture breakdown show hosted by Morgan Stewart and Nina Parker with influencer Hunter March.
"Busy Tonight" is produced by Little Stranger Inc. and Wilshire Studios in Los Angeles with Busy Philipps, Julie Darmody, Eric Gurian, and Caissie St.Onge serving as executive producers.