Did Fox News really air a 'Treason for the Season' graphic?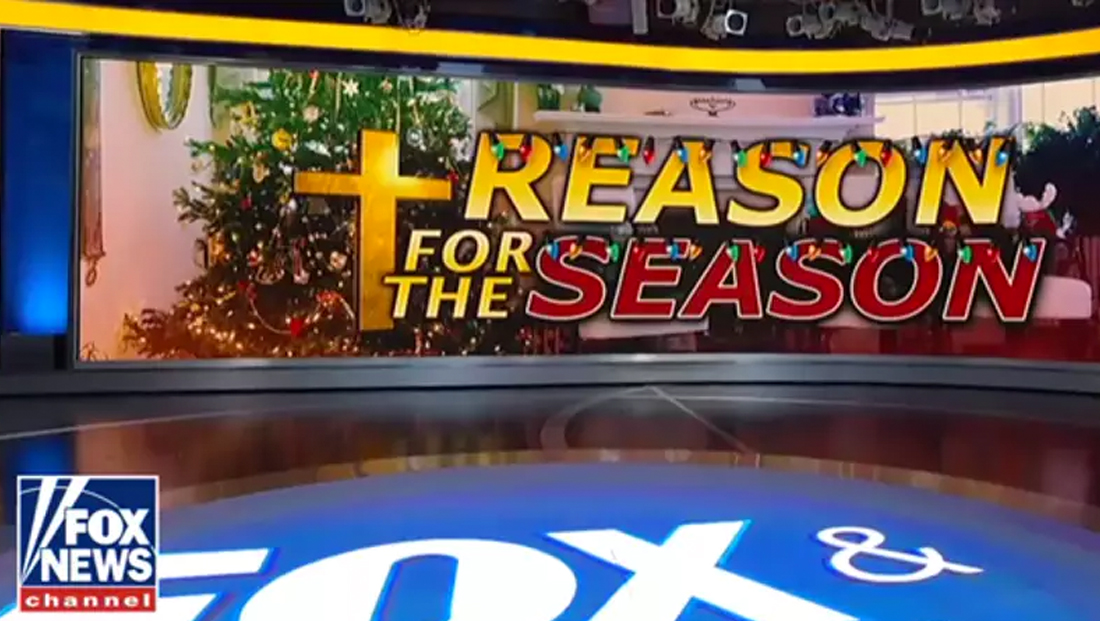 An image of what appears to be a Fox News graphic that reads "Reason for the Season" but, thanks to an ill placed cross ends up taking on a much different message is making the rounds on the Internet — but is it real?
The short answer is yes — but with a catch.
The graphic, which was fed to the large curved video wall in Studio F, featured an image of a living room decked out in Christmas decorations with the bold words "Reason for the Season" stacked to one side, complete with holiday light accents.
To underscore Christian connections to the season, the design included a gold cross tucked behind the text on the left side.
However, if one reads the cross as a "T," the graphic reads "Treason for the Season."
The catch here, however, is despite the image making the rounds on social media in 2018 with, in some cases, the implication that it happened this year, the image is actually from a 2017 broadcast of "Fox & Friends."