'Today' brings out Time's trademark red border for 'Person of the Year' reveal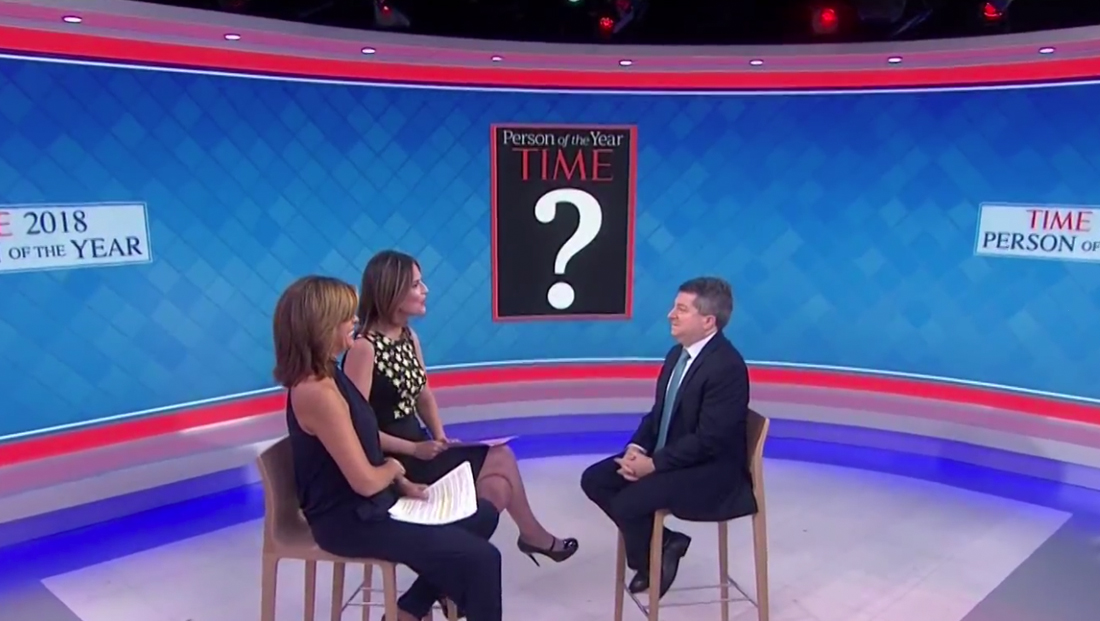 NBC News partnered with Time to exclusively announce the magazine's pick for Person of the Year on "Today."
For the big reveal, co-anchors Savannah Guthrie and Hoda Kotb were seated to the left of the studio's large curved video wall with Time editor Edward Felsenthal on the right.
Who are the #TimePersonOfTheYear? https://t.co/DhW7B4CYA2

— TVNewsMix (@TVNewsMix) December 11, 2018
The video wall background and color changing LED accent lighting were bordered in red — a nod to the magazine's trademark cover design, while a blue diamond background filled in the space between along with "Person of the Year" logos that were awkwardly cut off in some shots.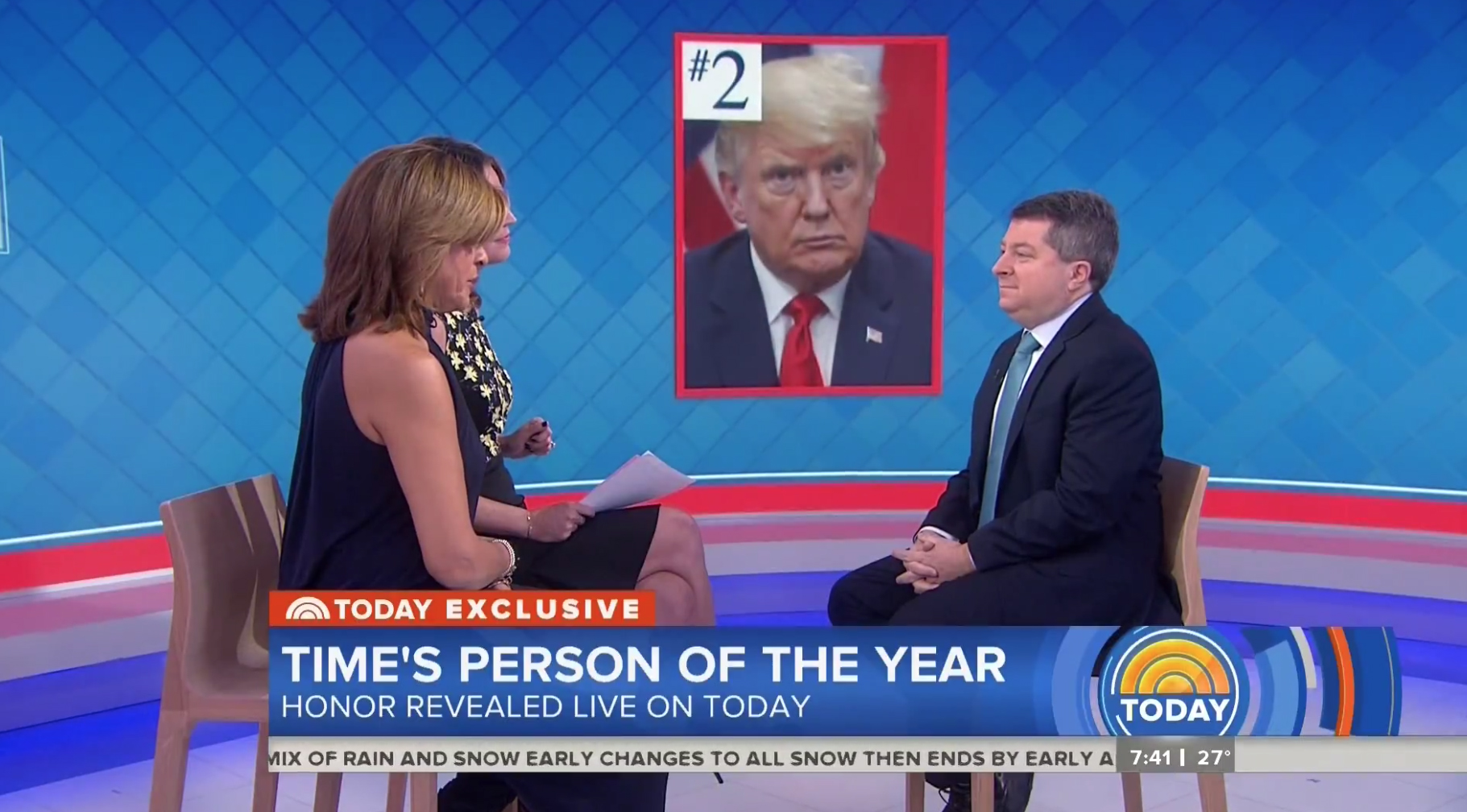 Before revealing the winner, the trio discussed the runners up — Robert Mueller and Donald Trump.
To announce the actual pick — or in this case, picks — the network cut to the video wall in the show's so-called "production area" that showcased the four covers Time created for the issue containing the announcement.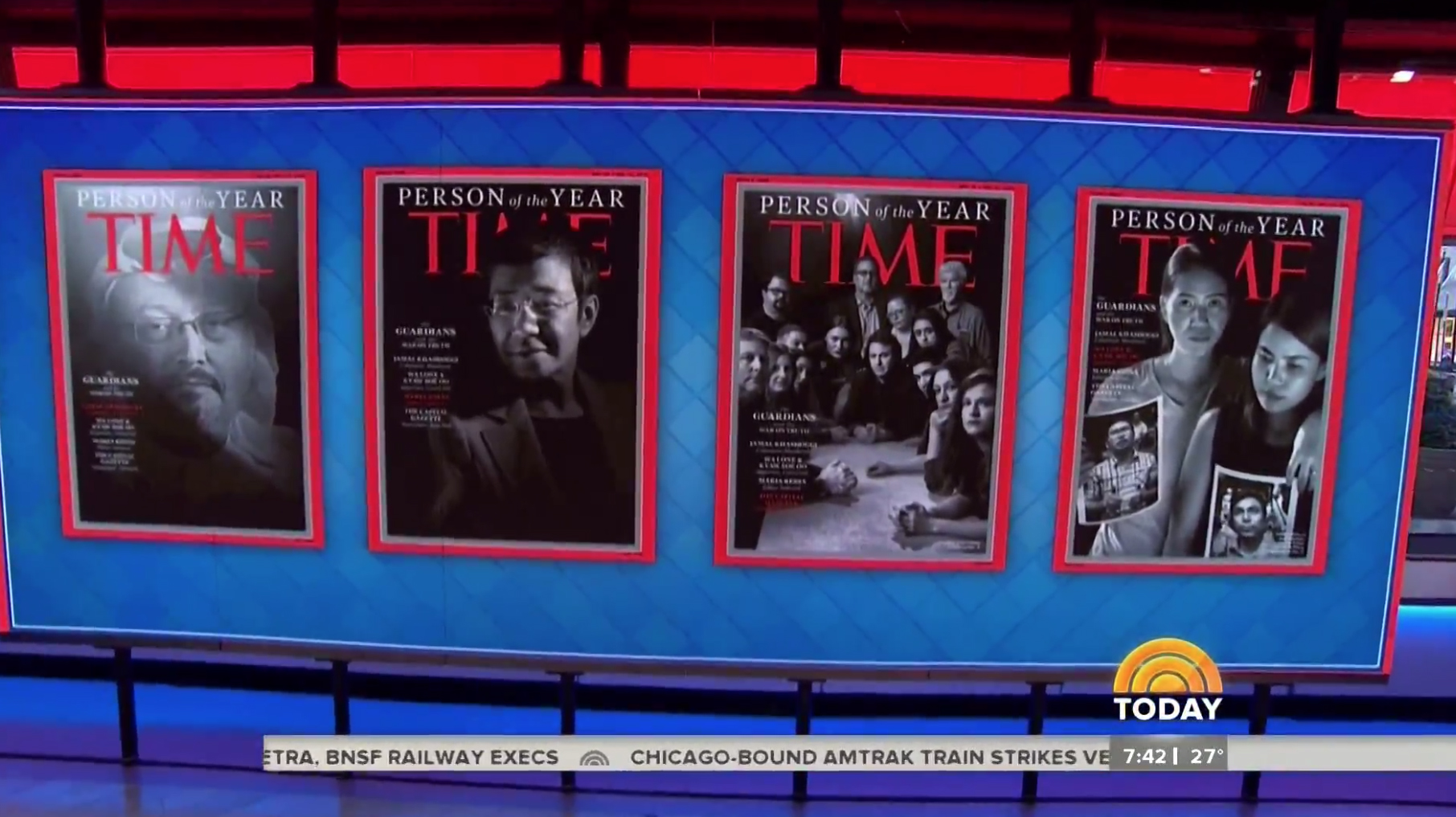 The picks, which Time referred to as "the guardians," are all journalists who have been killed or jailed while doing their jobs: Jamal Khashoggi, the Capital Gazette staff, Maria Ressa, Wa Lone and Kyaw Soe Oo.
Felsenthal briefly discussed each of the magazine's picks in coordination with his or her corresponding cover, which became larger on the video wall.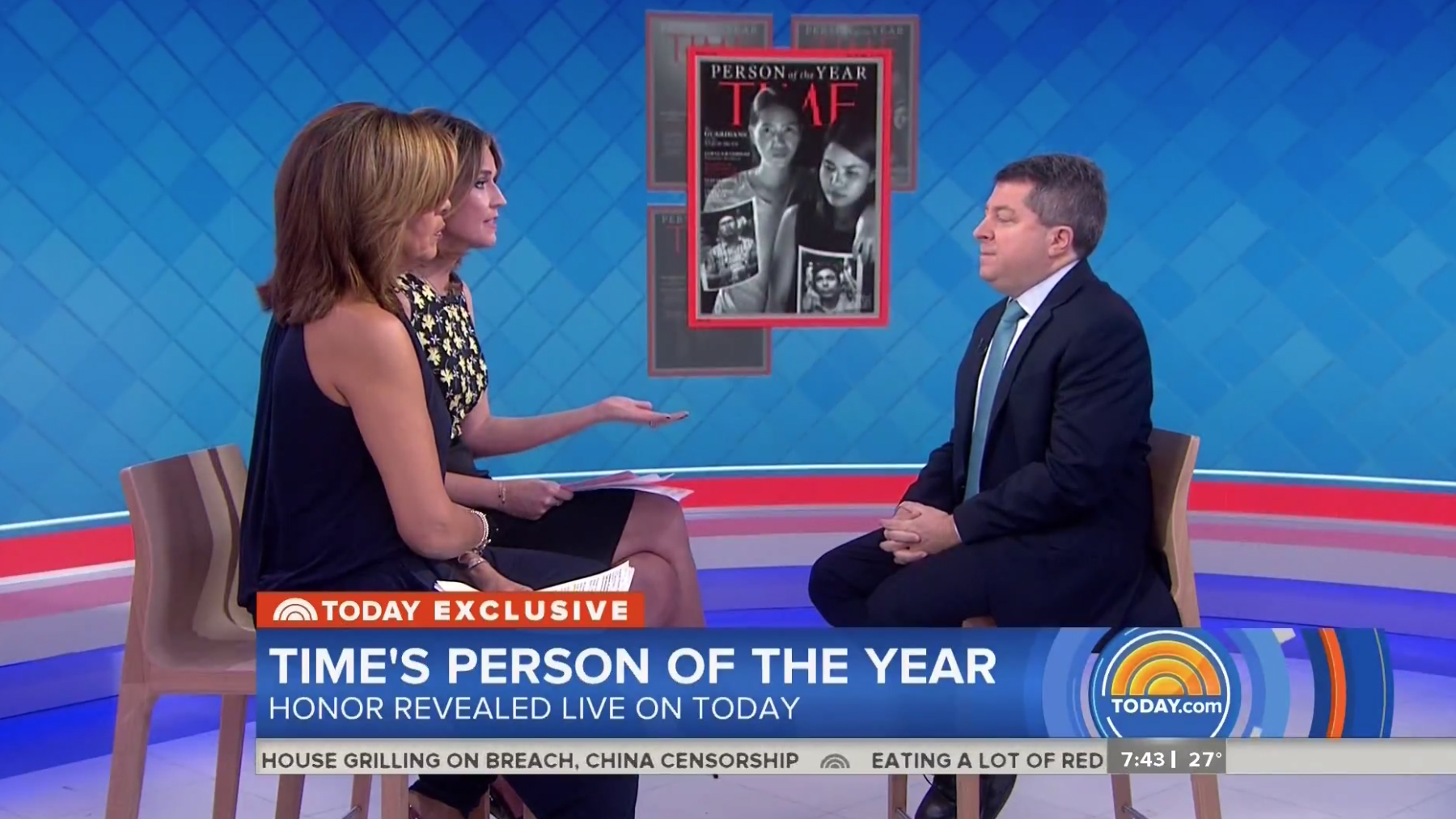 The covers were also shown fullscreen, giving viewers a closer look at the design that used dramatic black and white photography in each of the four versions.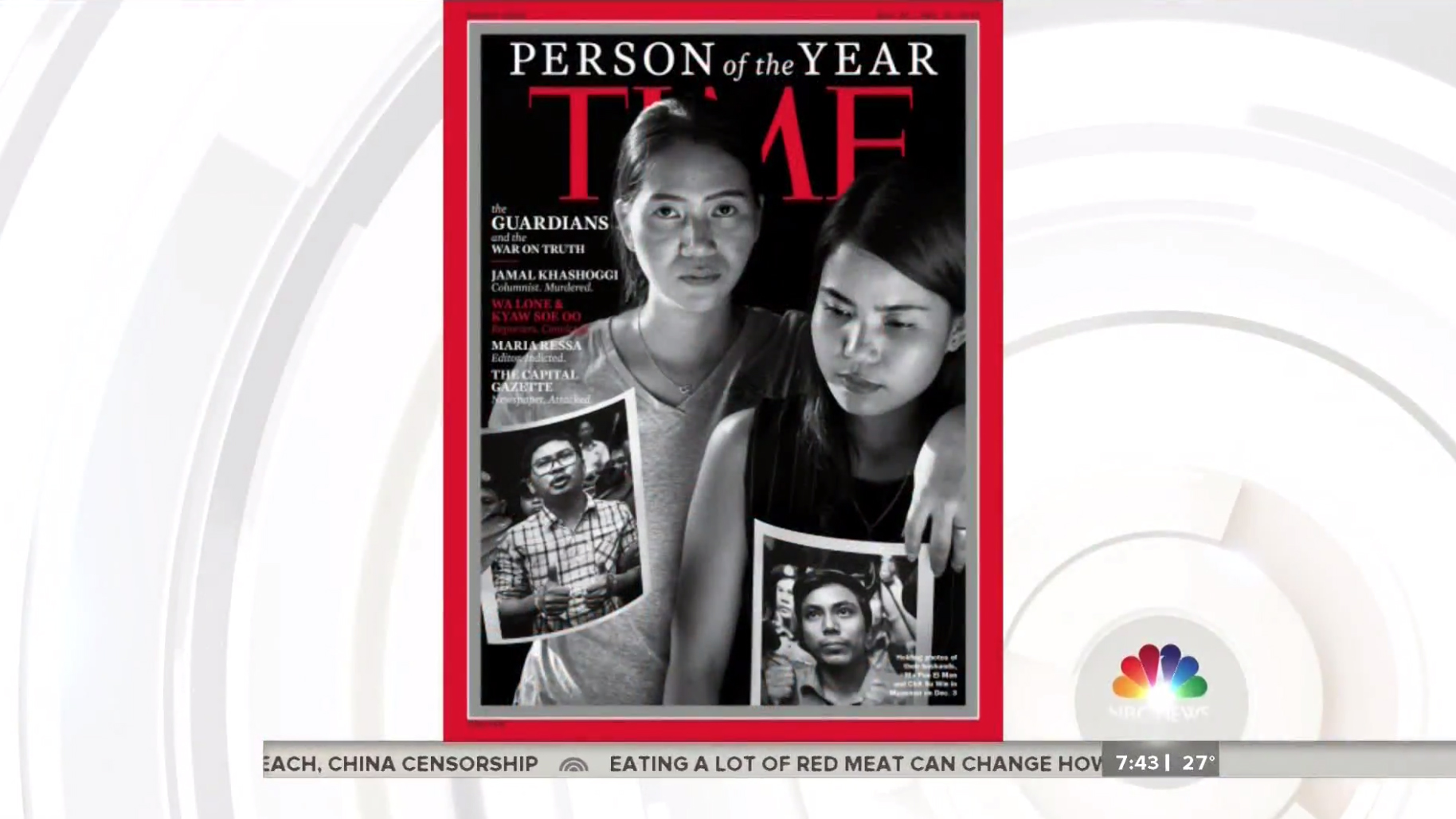 The previous day, NBC had promoted its exclusive reveal of the pick: