Florida station updates open to stay 'strong' during Hurricane Michael recovery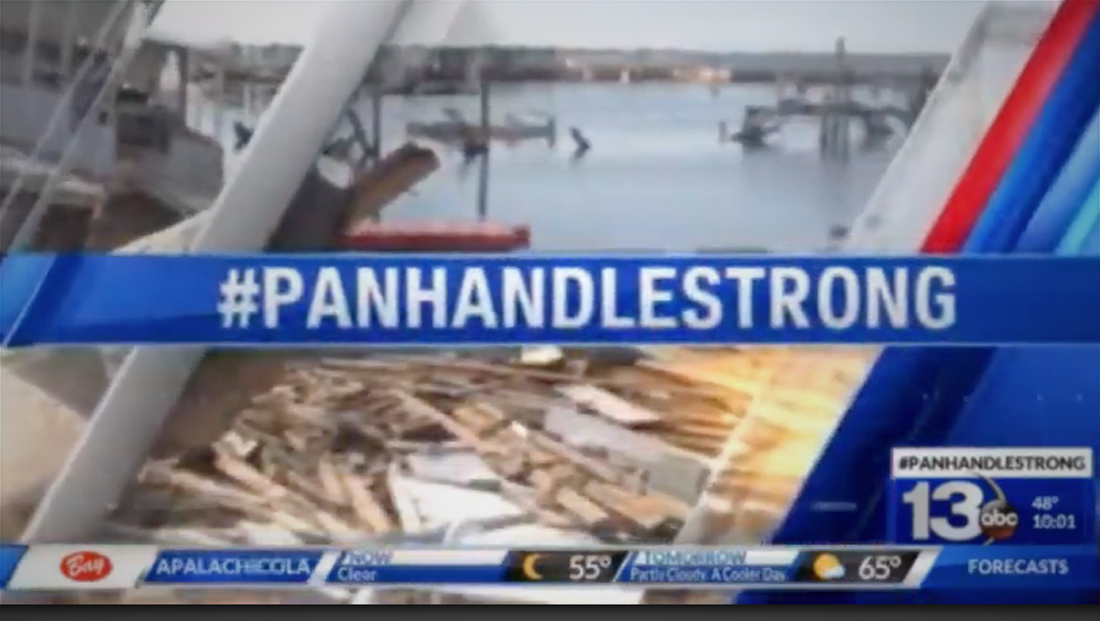 A Panama City station that serves an area hit hard by Hurricane Michael has updated its open to include imagery of the damage and recovery in the region — as well as a locally themed hashtag.
WMBB, the Nexstar station in the market, was knocked off the air Oct. 10, 2018, with many homes and businesses in its market suffering severe damage.
In the updated open, the announcer says "Live … and 'Panhandle Strong' together … this is News 13 at 10 p.m."
Meanwhile, the opening animation has been updated to include a bar with the "#PanhandleStrong" hashtag. The text has also been added above the station's logo bug. Flashes of damage have also been added.
Incidentally, while the sequence does serve as the main open for the station's 10 p.m. newscast, the broadcast also starts about a minute and thirty seconds before the open runs with a "Forecast First" and tease.
For this initial open, the announcer says ""Now … News 13 at 10 starts with your Forecast First," followed by a sponsor mention.
H/T Jules