'Today' anchors go up against giant letters for 2018 retrospectives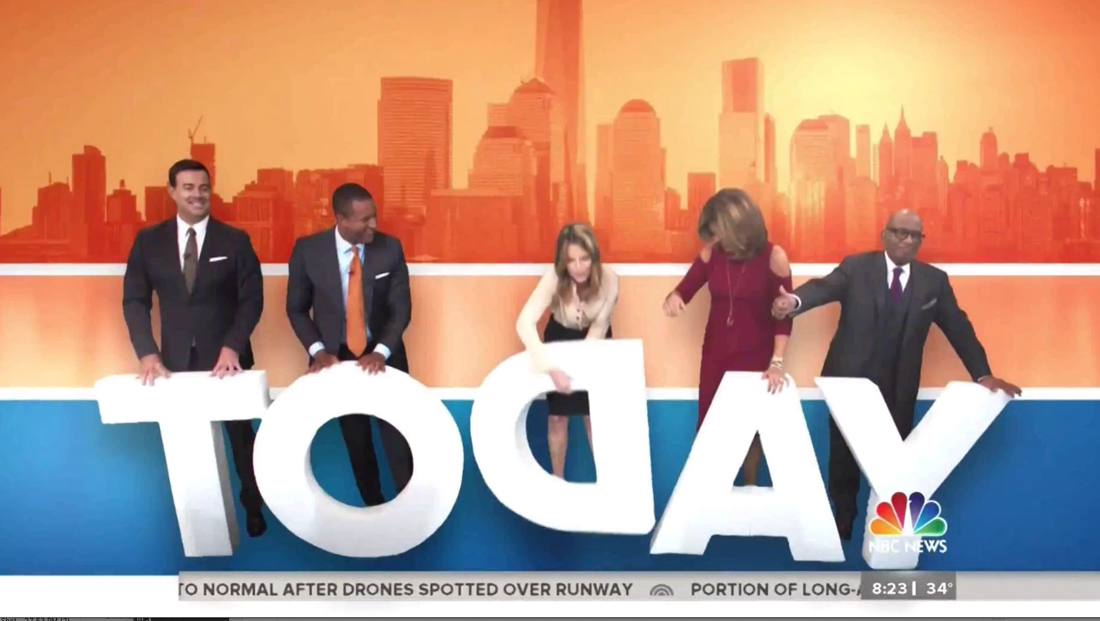 For a series of "look back at 2018" segments on "Today," NBC created a playful open feature five of the show's cohosts outfitted with oversized letters that spell out "Today."
The shots include a variety of shots of the team having fun rolling, holding and peeking through letters before the word "Today" is formed once they get in order (and get the letter "D" facing the right way).
The open and closes feature "Get Up" by Shinedown, but the audio has been removed from this example clip.
Savannah Guthrie, Hoda Kotb, Al Roker, Carson Daly and Craig Melvin appear in the clips.