'Fox & Friends' switches to Christmas mode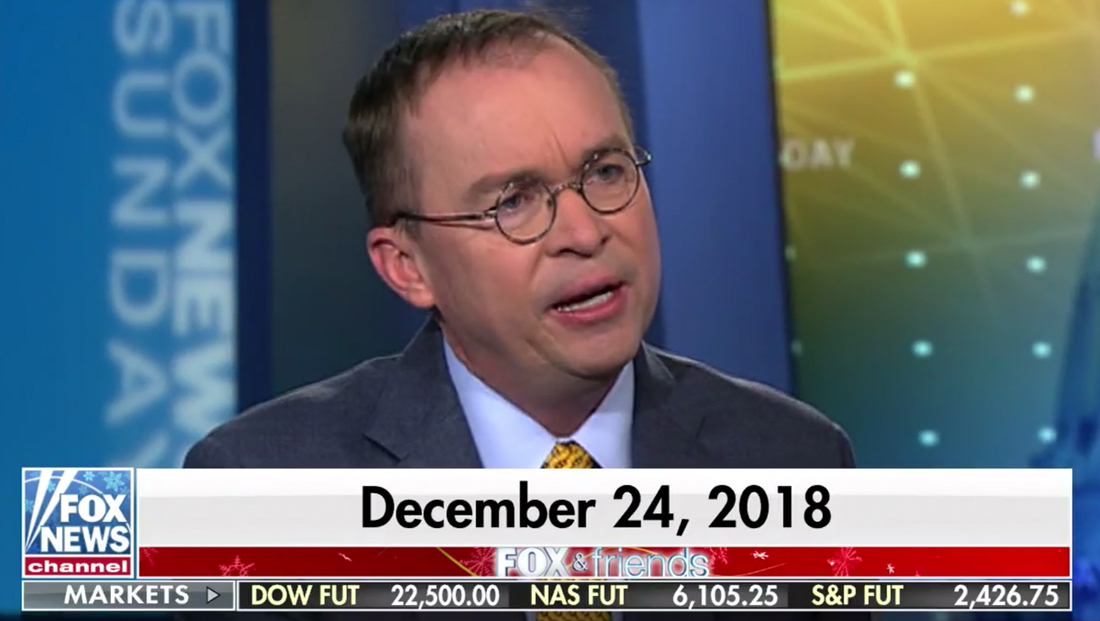 After switching to a wintery bug Friday, Fox News' morning show "Fox & Friends" upped the ante on Christmas mode using its set and graphics on its Christmas Eve morning edition.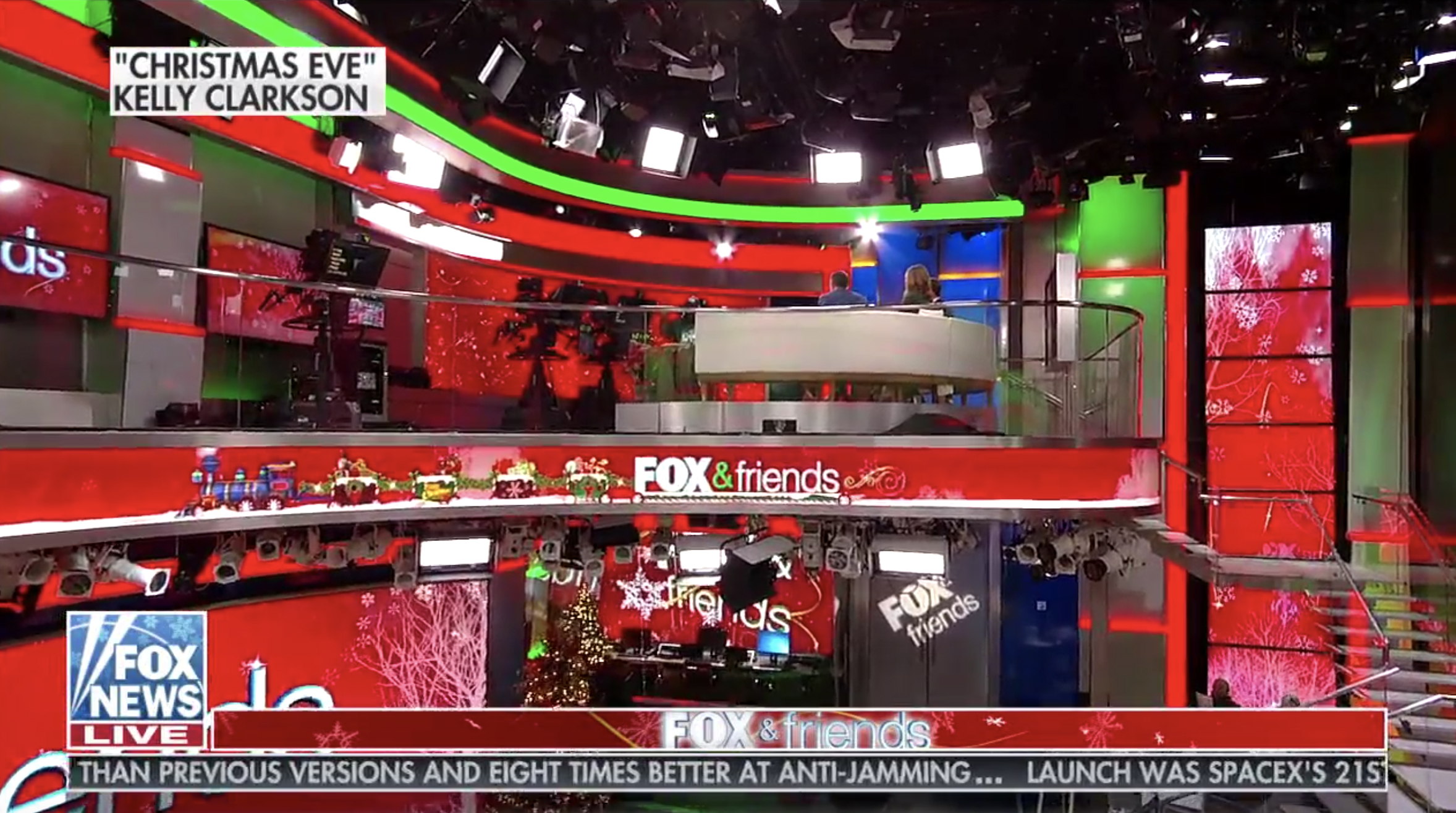 The show opened with two separate sweeping wide shots showing off Studio F's various LED panels filled with bold red graphics and green accents thanks to backlit headers and LED accent lighting.
While the color scheme is decidedly Christmas-y, the graphics themselves depict a more generic wintery motif of white trees and snowflakes. The network also switched the "Fox & Friends" branded "sliver" to a matching red design.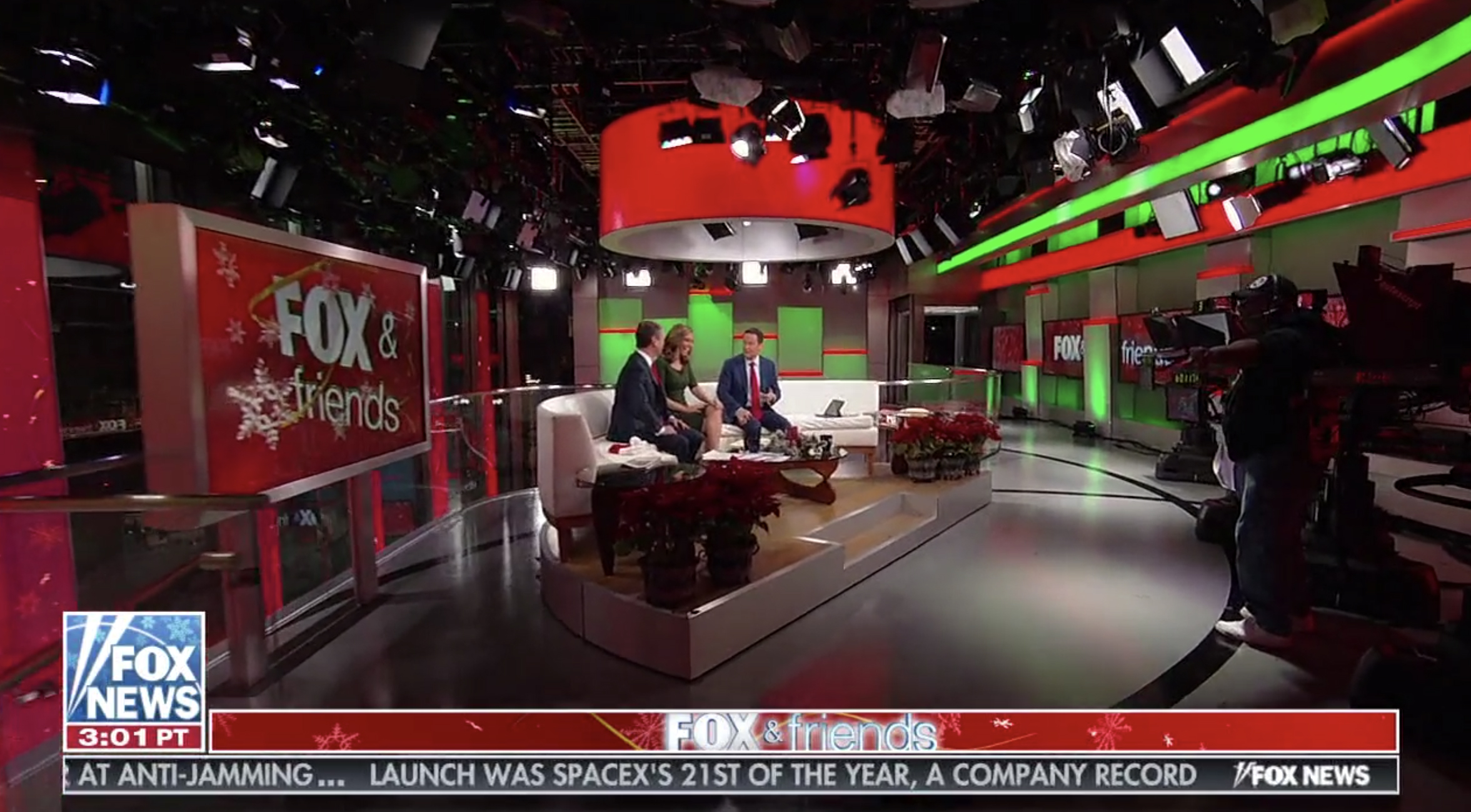 Snowflake imagery has also been added to the "Fox & Friends" logo.
Fox also added the graphic of a train running along the LED ribbon that wraps around the front of the curved balcony — and fed a bold red graphic to the so-called "video chandelier" in the center of the studio.