How the networks covered the Rashida Tlaib 'impeach that mother f***r' comment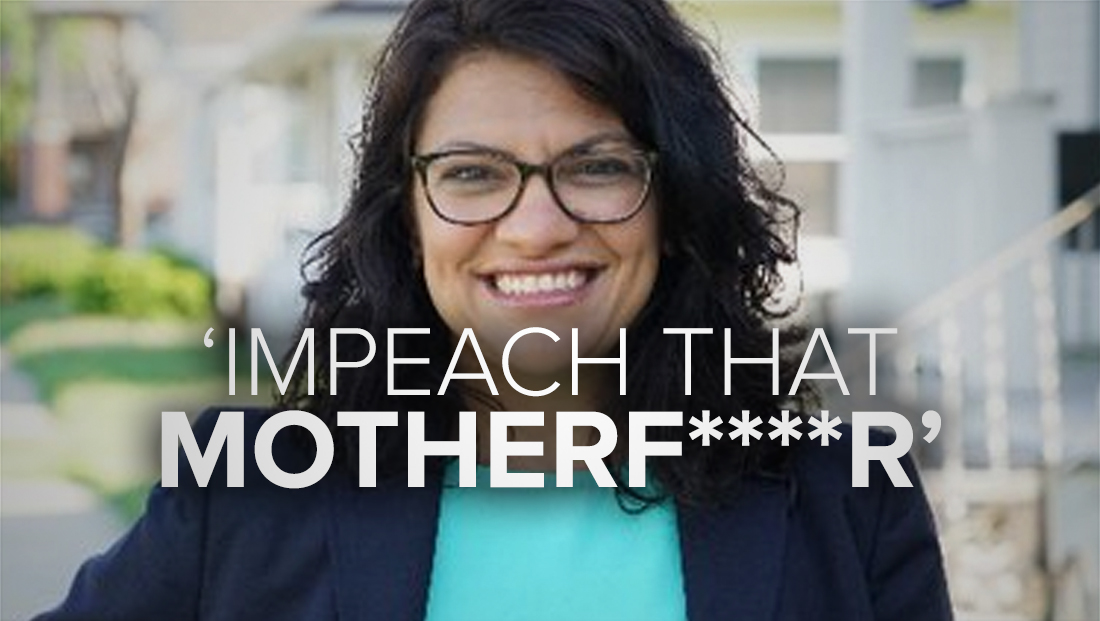 After Rashida Tlaib's swearing in to Congress, she wasted no time transitioning to another kind of swearing — a moment that included referring to Donald Trump as a "motherfucker" that left the network newscasts in an awkward position in how to cover the use of the word.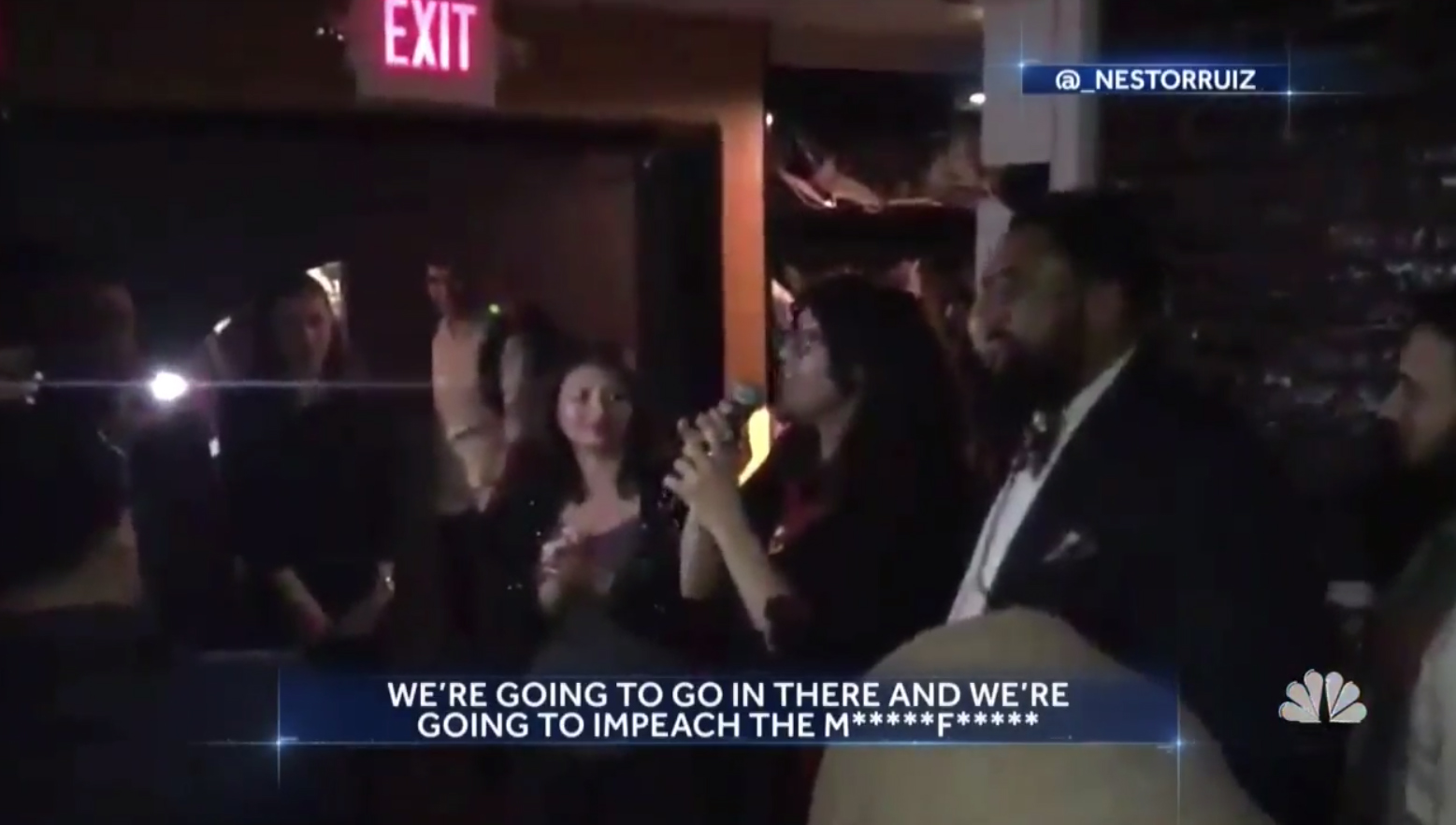 "NBC Nightly News" played the dark Twitter video with a caption box that starred out all of the letters except "m" and "f" and also bleeped the audio version of the word.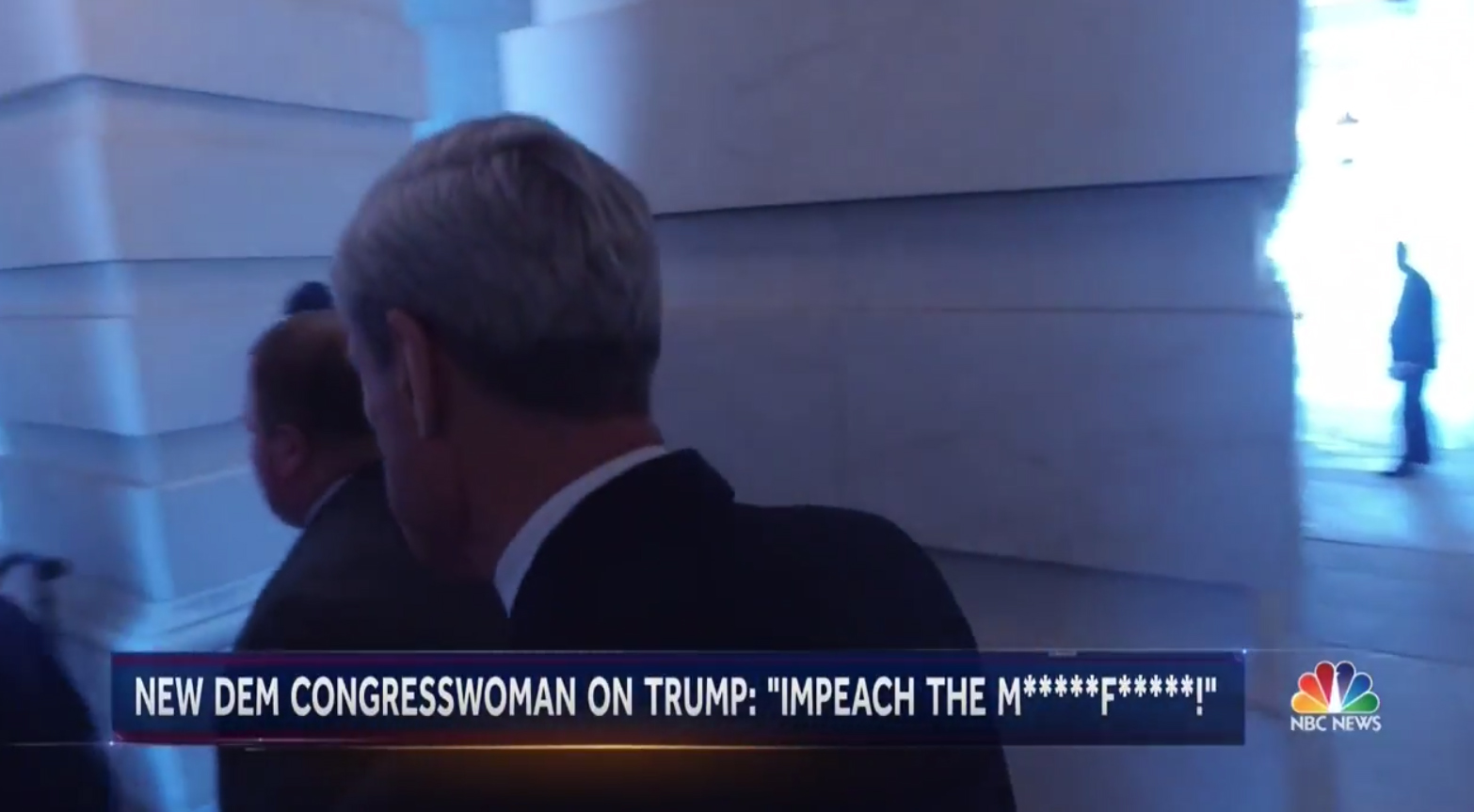 During most of the story, the broadcast also featured a banner loaded with stars, styling the profanity the same way it did in its caption.
NBC was apparently not as brave as airing profanity as it did when Trump reportedly referred to countries as "shithole countries" in January 2017. At the time, the network opted to use the profanity in full once for context.
It's also interesting that "mother" was starred out since that word, by itself, is not considered profane. However, some consider "motherfucker" to be even more vulgar than simply an F-bomb by itself, so that could have played a role in the over zealous starring.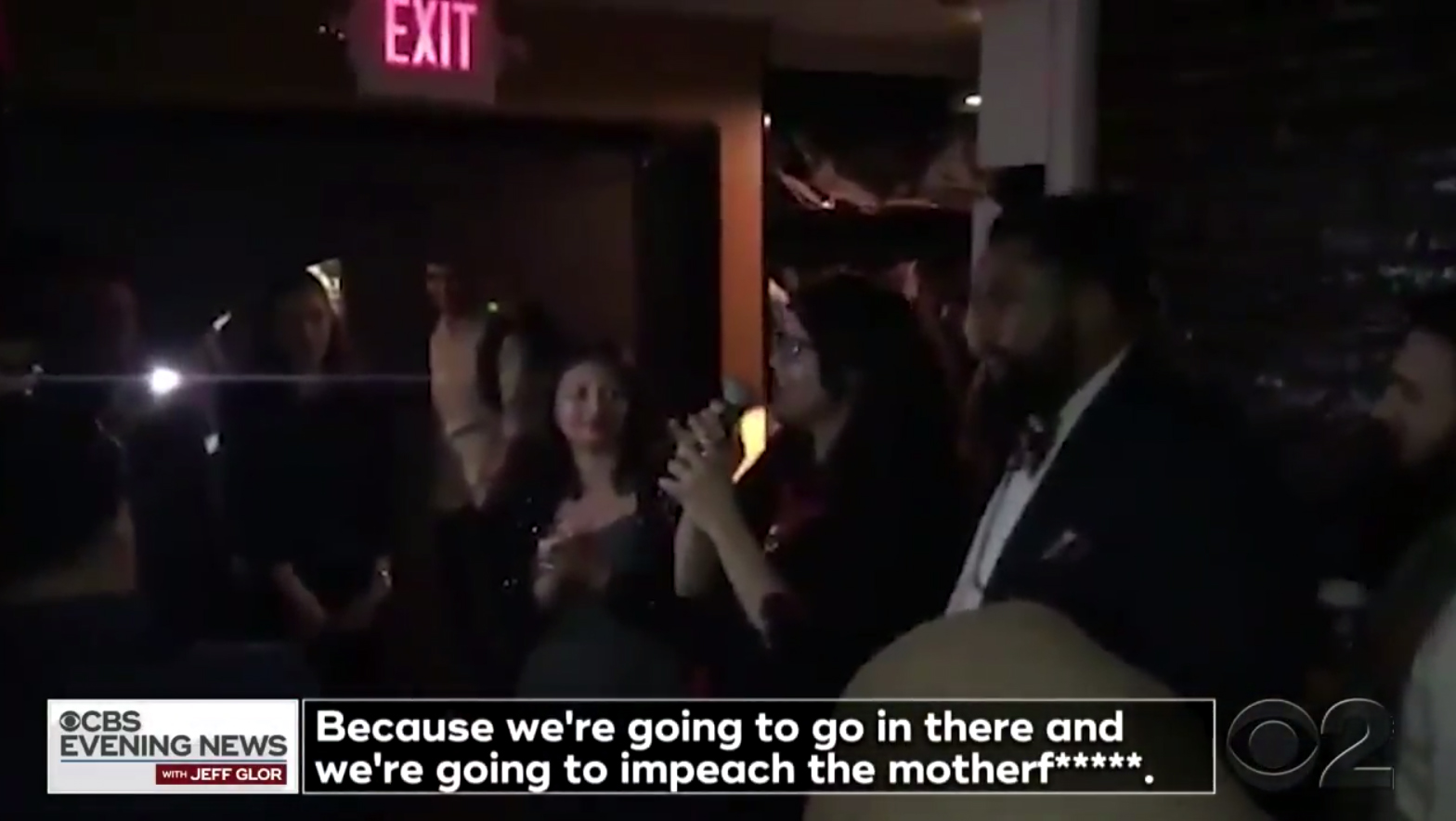 "CBS Evening News" used the same video clip and provided a caption, leaving the first seven letters of "motherfucker" visible, but starring out everything past the "f."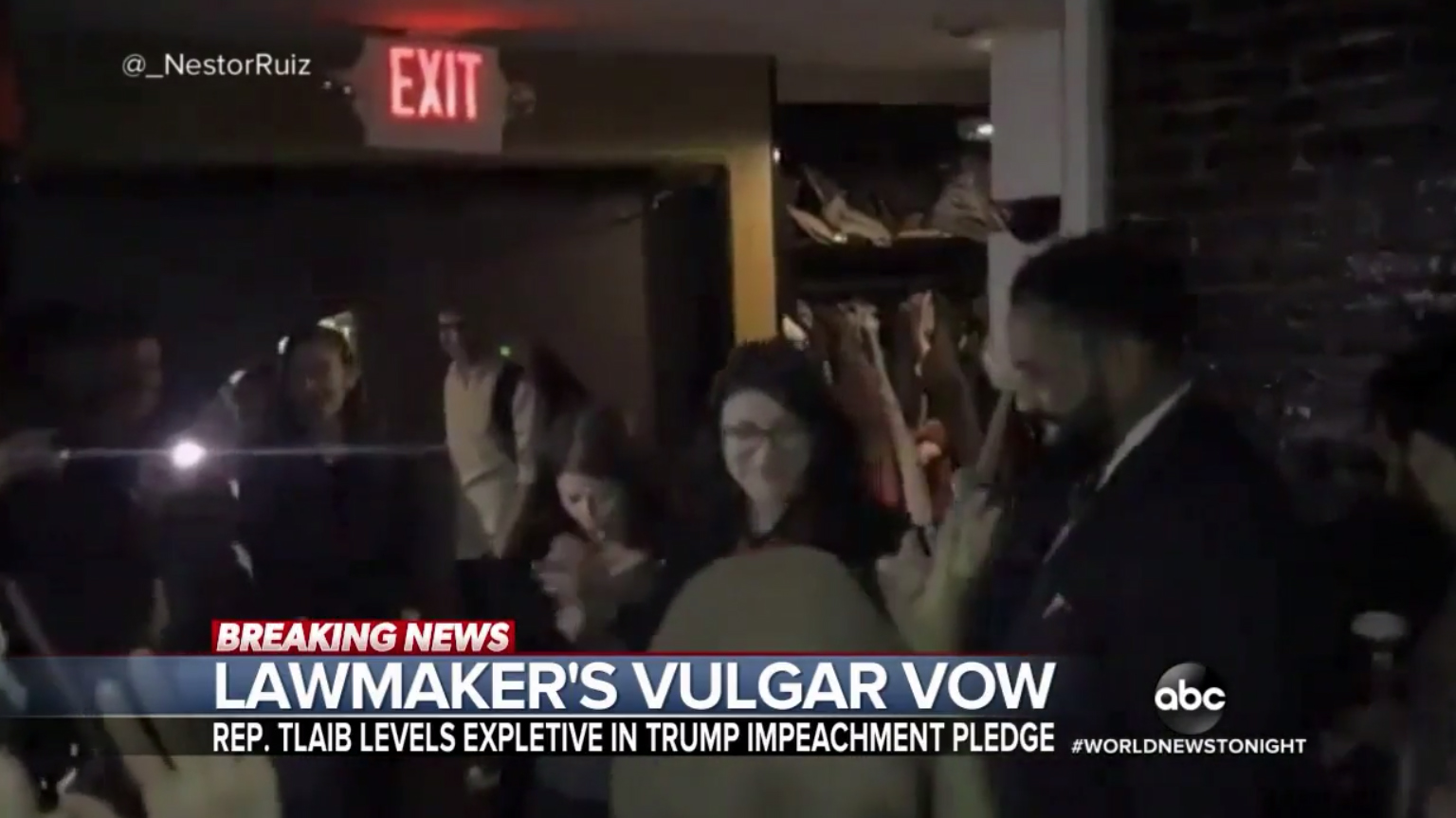 Disney owned ABC News apparently couldn't bring itself to even include a starred out version of the text on screen — it ran the clip on air but bleeped out the profanity and did not provide a caption either — its banner instead read "Lawmaker's vulgar vow."
ABC's bleep also appeared to be slightly more "aggressive" than NBC and CBS — who left just enough of the beginning and end of the word to still make it easy to "fill in the blanks" in one's mind — a common trick when bleeping profanity.
Anchor David Muir referred to the word "motherfucker" as "something we cannot repeat."
Earlier in the broadcast, "ABC World News Tonight" did caption a reporter's off-camera questions during a Rose Garden event.
ABC also placed the story later in the broadcast than CBS and NBC.
Later in the day, Trump responded to Tlaib's comment by saying "I thought it was highly disrespectful to the United States of America," at the Rose Garden event.
Tlaib has continued to stand by her comment and, in clips from a taped MSNBC special with Speaker of the House Nancy Pelosi set to air later this evening, Pelosi also pointed out that Trump has used vulgar language in the past (see also "shithole countries" and "grab them by the pussy"), while admitting it's not language she would use.