ABC revamps 'GMA Day' as 'Strahan & Sara'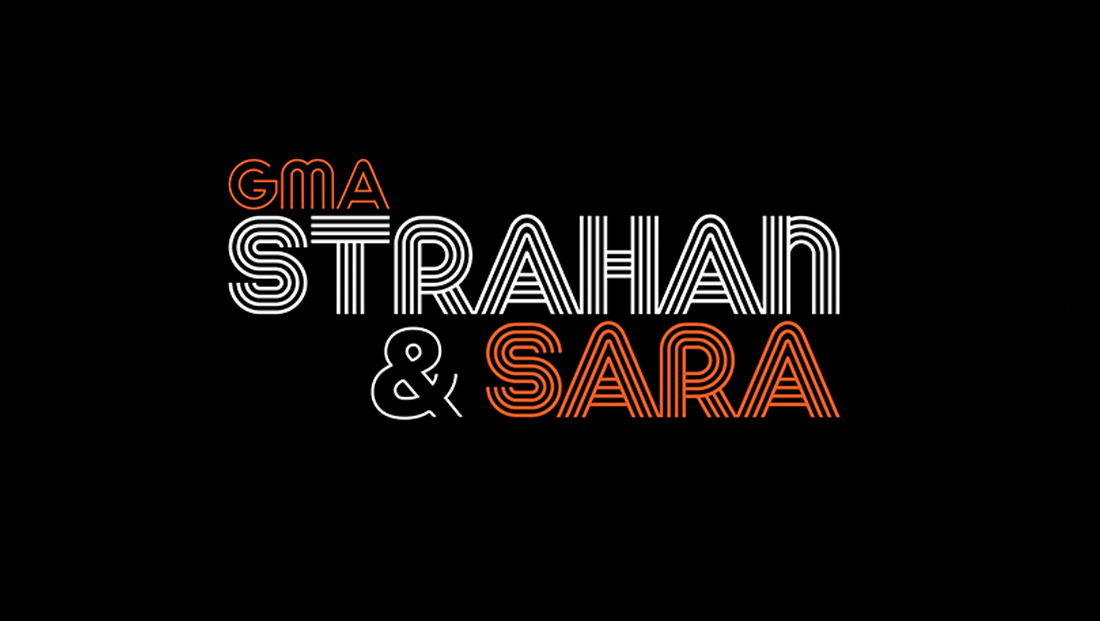 After about five months on the air, ABC News has renamed its "Good Morning America" spinoff "GMA Day."
The new branding, "Strahan & Sara" distances the show from the "Good Morning America" name and focuses instead of the two hosts, Michael Strahan and Sara Haines — though it uses Strahan's last name and Haines' first to make the title alliterative.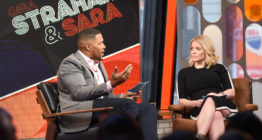 Set Design
Strahan & Sara
View a gallery of this project…
Along with the new name comes a new logo, set, music and graphics.
The overall look of the show is designed to be mid-century modern, according to ABC sources.
Meanwhile, the new open features a casual male announcer and retro-style logotype that uses thin lines to form the letters. The show's logo includes the letters "GMA" tucked into the corner.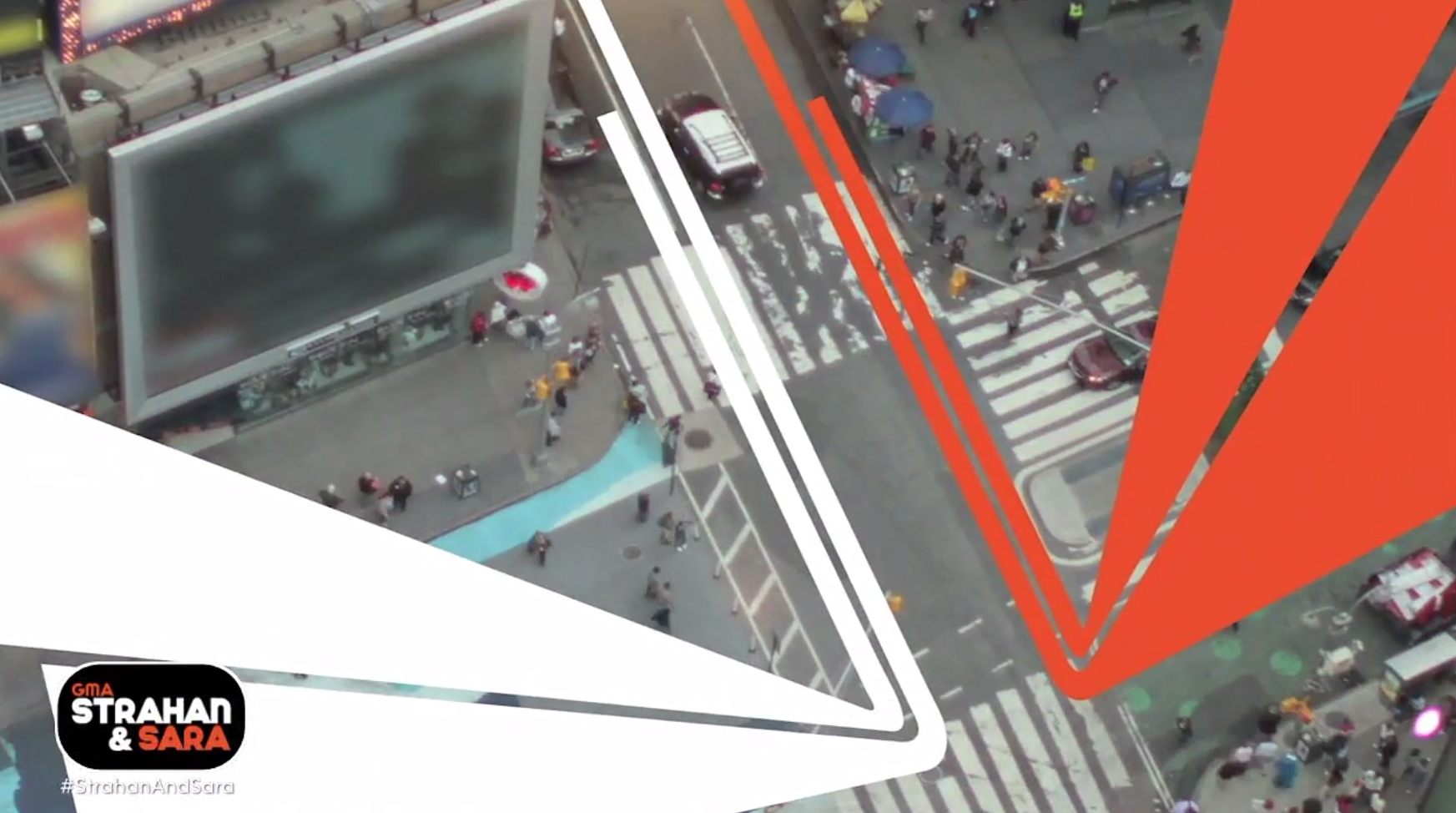 These lines are also used in the new open, which shows orange and white lines weaving their way through New York City and Times Square.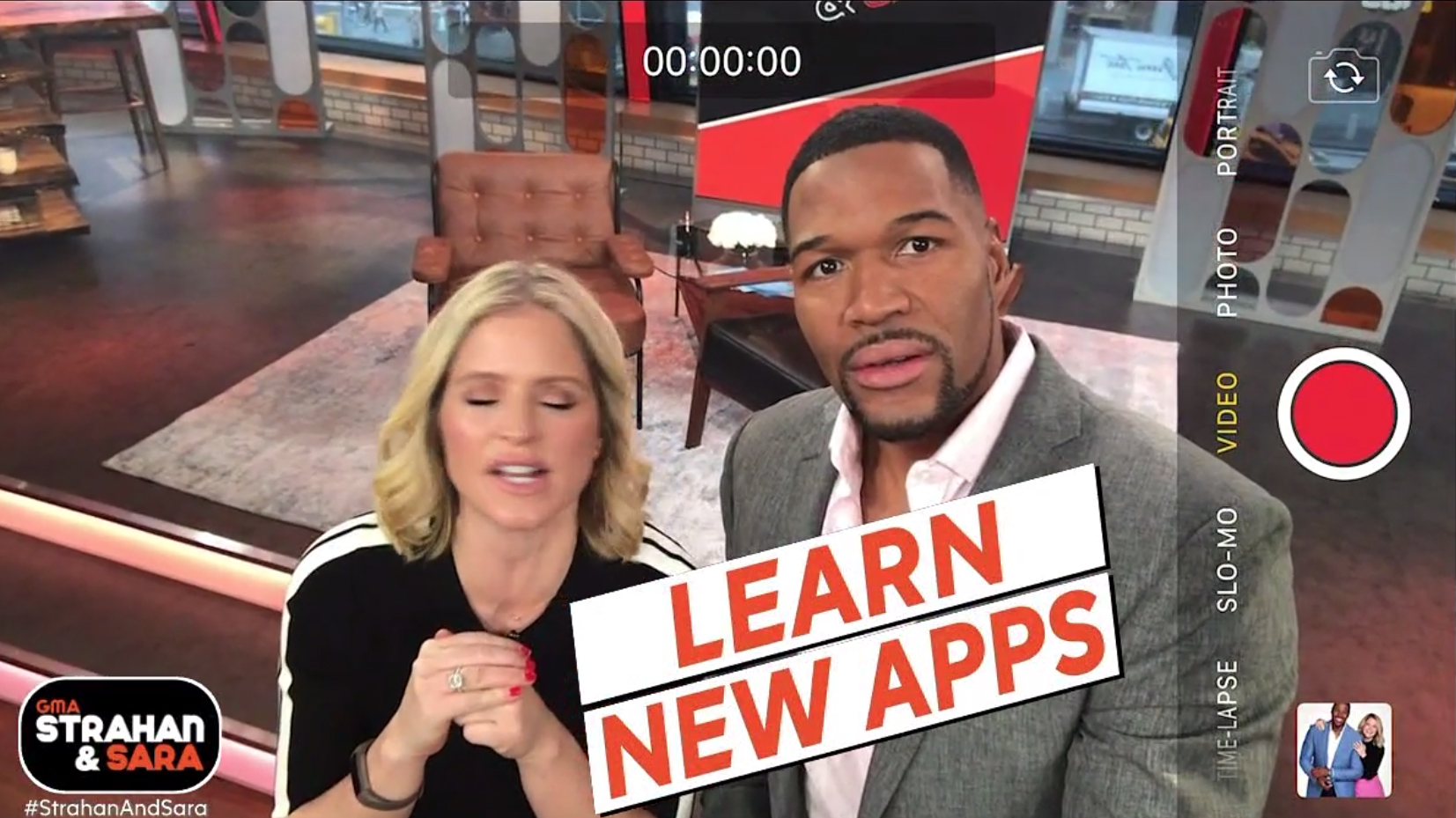 For the first day with the new name, Strahan and Haines kicked off the show with a preview of the day's show from what appears to be a live feed from an iPhone on a selfie stick, complete with the camera app's GUI with an angular headline graphics placed on top.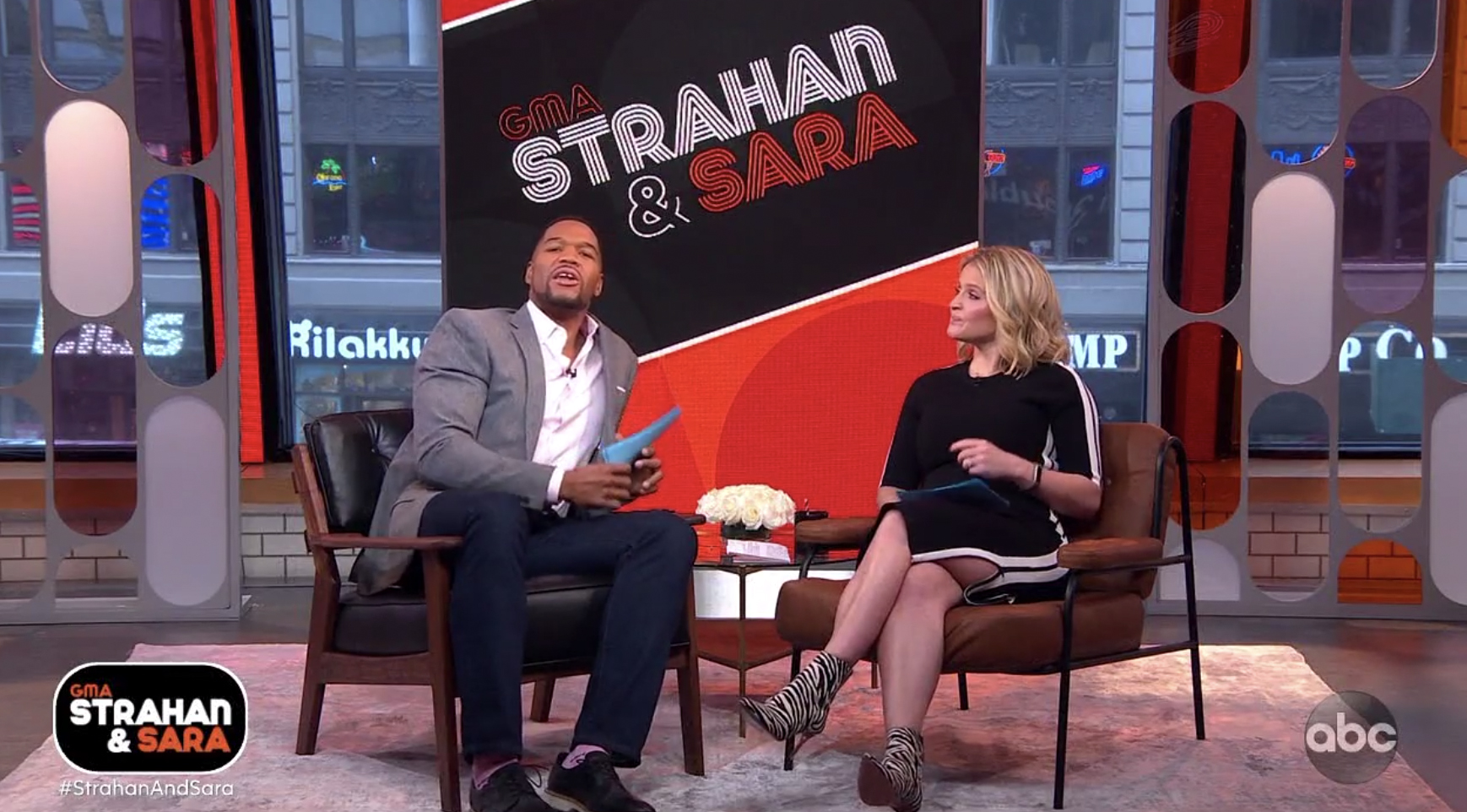 Instead of originating from in front of the studio's large video wall as it did when the show launched, home base has been moved to in front of the "GMA" second floor studio's row of windows overlooking Times Square.
Haines and Strahan now sit in mid-century modern style chairs from Sean Woosley.
Behind them are movable panels with oversized pill shaped cutouts with a variety of colored glass custom built by Filmwerks as well as LED video panels.
A large, movable wood kitchen "island" with wraparound shelves display dish ware. The wood portions of the island were custom built for the set by Mason Bushway of Plainfield, Massachusetts.
The set also features a secondary sofa area.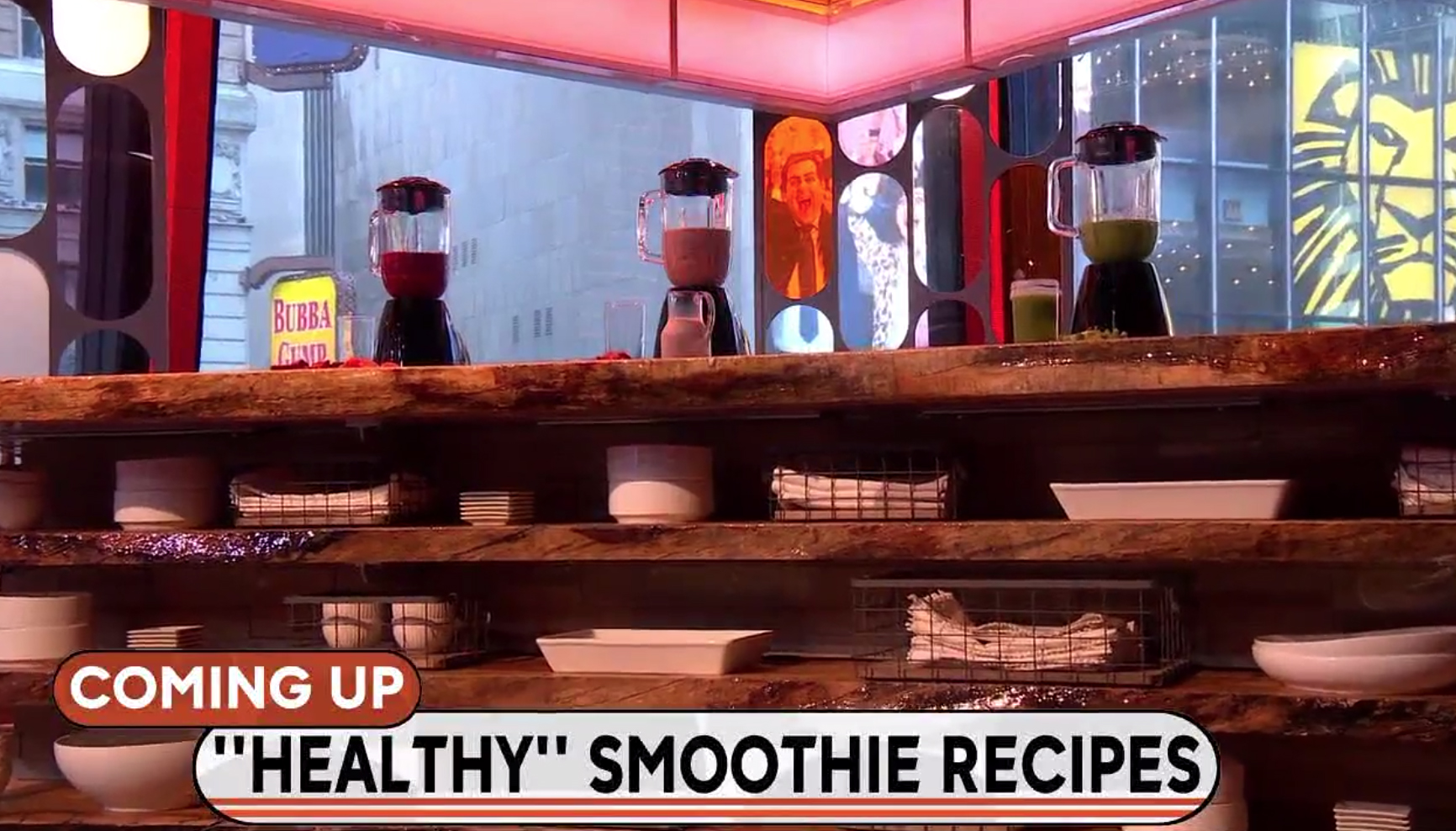 The new look also includes an updated bug in the lower left that features a black pill shape with a non-linear version of the show's logotype.
The pill shape is also used in the show's in-show tease graphics, which are some of the only lower-third style graphics the show uses now.
The angular look found in the open lower thirds can be found in the on-set video panel graphics, which also include a mid century inspired circular and square background pattern in orange-red shades. A similar pattern is also used in full screen graphical elements.
The studio's LED ribbons also showcase redesigned branding.
A similar background, in dark grays, is also used for background of sponsor boards.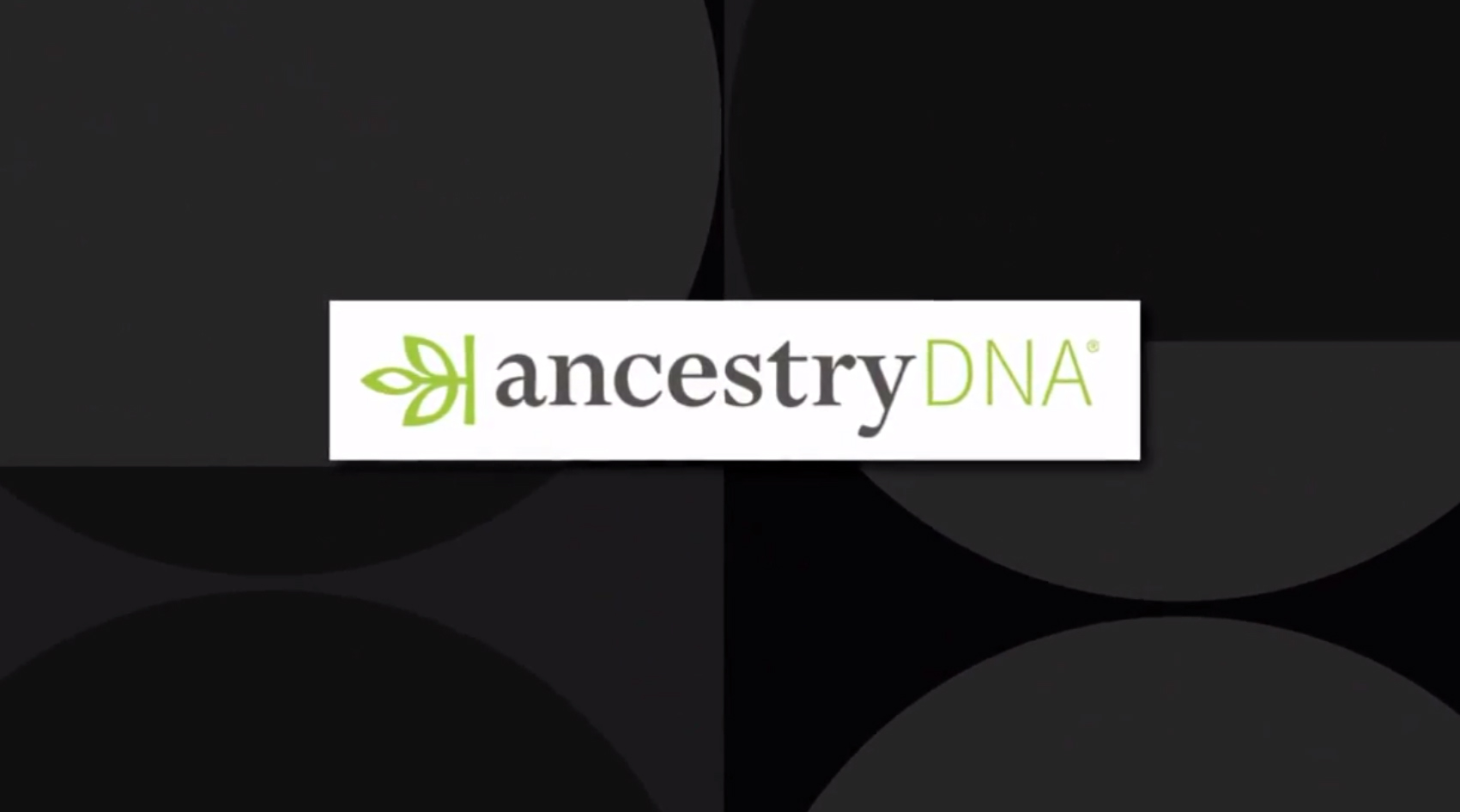 In addition to the new look, the show also moved its social media accounts to "@StrahanAndSara."
Interestingly, the show just took over the "@GMADay" handle on Twitter Jan. 10.
ABC has since locked that account but does not refer users to the new handle.
The show, meanwhile, updated the open slightly for its second day: