How the big three covered the SOTU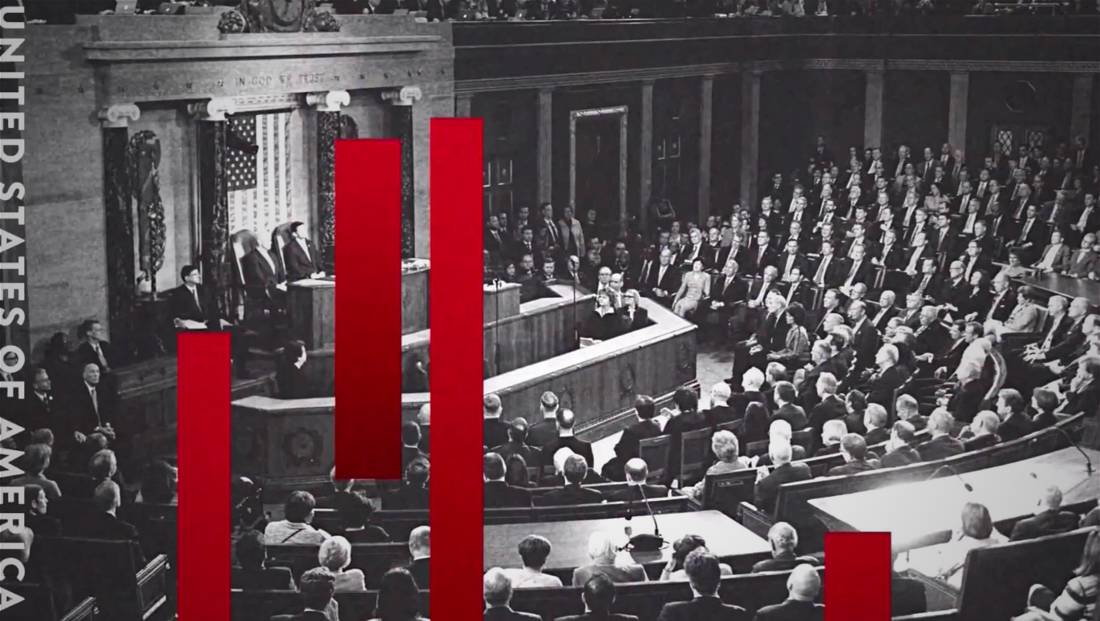 All three major networks carried primetime coverage of Donald Trump's State of the Union Tuesday, Feb. 5, 2019, for a variety of setups.
For primetime coverage of the #SOTU, @LesterHoltNBC and @SavannahGuthrie moved down to Studio 1A with another stylized Capitol shot behind them pic.twitter.com/usIbdta34O

— NewscastStudio (@newscaststudio) February 6, 2019
NBC News used Studio 1A, the home of "Today," much like it did for its 2018 election coverage, with a large video wall background of the Capitol with a starry sky. An NBC News logo band was also visible in blue behind anchors Savannah Guthrie and Lester Holt.
It's worth noting that NBC was the only network to cover the speech from New York — but a fire Jan. 20 that reportedly heavily damaged two of its main studios in Washington may have played a role in that decision.
Here's @ABC's #SOTU setup pic.twitter.com/dm2LZk5fdq

— NewscastStudio (@newscaststudio) February 6, 2019
ABC News, meanwhile, created a temporary setup with U-shaped desk with seating for seven. A large video wall behind anchor George Stephanopoulos showed a fed of the Capitol with an arch of stars above him, while two vertical panels on either side showed stylized imagery of the Capitol dome.
Two of the desk's monitors showed the ABC News logo while the center one included the "State of the Union" logo the network designed — complete with an "A" that matched the star icon found in the networks "Your Voice Your Vote" branding.
Here's a look, courtesy of CBS, @jeffglor, @margbrennan and @edokeefe on set for #SOTU coverage pic.twitter.com/RgW0JmIxIF

— NewscastStudio (@newscaststudio) February 6, 2019
CBS used the same set it used for "CBS Evening News" earlier that night.
The latest in design, production and engineering
Subscribe to NewscastStudio for the latest delivered straight to your inbox.