NBC Sports moving daily NASCAR production to Charlotte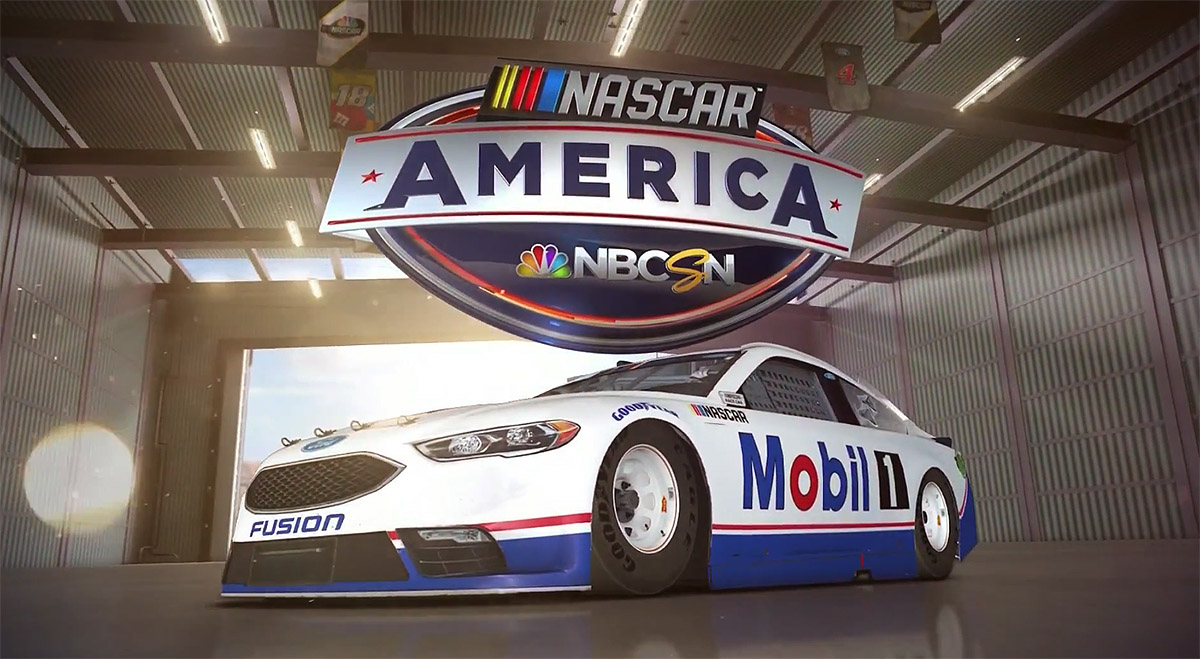 After investing in its Charlotte production capabilities last October, NBC Sports Group will move daily broadcasts of "NASCAR America" for the 2019 season out of its Stamford, Conn., headquarters.
The move to Charlotte will put the broadcast closer to race teams, potential guests and talent, who mostly reside in North Carolina, which is the epicenter of stock car auto racing in America.
The show, which is entering its sixth season on NBCSN, will also adopt themed episodes along with opportunities for fan participation through call-in segments.
NASCAR America Monday will focus on the previous weekend's races and include highlights, "Turning Points", driver interviews, expert analysis, and signature "NASCAR America" segment Scan All.
"NASCAR America Presents The Dale Jr. Download" – Every Tuesday, NASCAR's Most Popular Driver for an unprecedented 15 consecutive years (2003-17) and winner of two Daytona 500s, Dale Earnhardt Jr. (@Dalejr) co-hosts NASCAR America with Mike Davis. Produced on-site at Dirty Mo Media Studios in Mooresville, N.C., episodes on Tuesday will expand to one hour, and feature the same unparalleled perspective, candid commentary, and first-person insight of The Dale Jr. Download that fans have come to love.
Motormouths Wednesdays will feature a light-hearted approach to the traditional show, and include regular opportunities for fans to call in to "NASCAR America" and speak with hosts, analysts, drivers and other guests live on TV.
"NASCAR America's Motorsports Hour" on Thursday will highlight the upcoming weekend's NASCAR races, and also shine a light on the latest news surrounding IndyCar, IMSA, American Flat Track, Supercross, Motorcross, Mecum collector car auctions, and all of motorsports.
"NASCAR America" airs weeknights at 5 p.m. ET.
The latest in design, production and engineering
Subscribe to NewscastStudio for the latest delivered straight to your inbox.