NBC Sports upgrades Charlotte NASCAR studio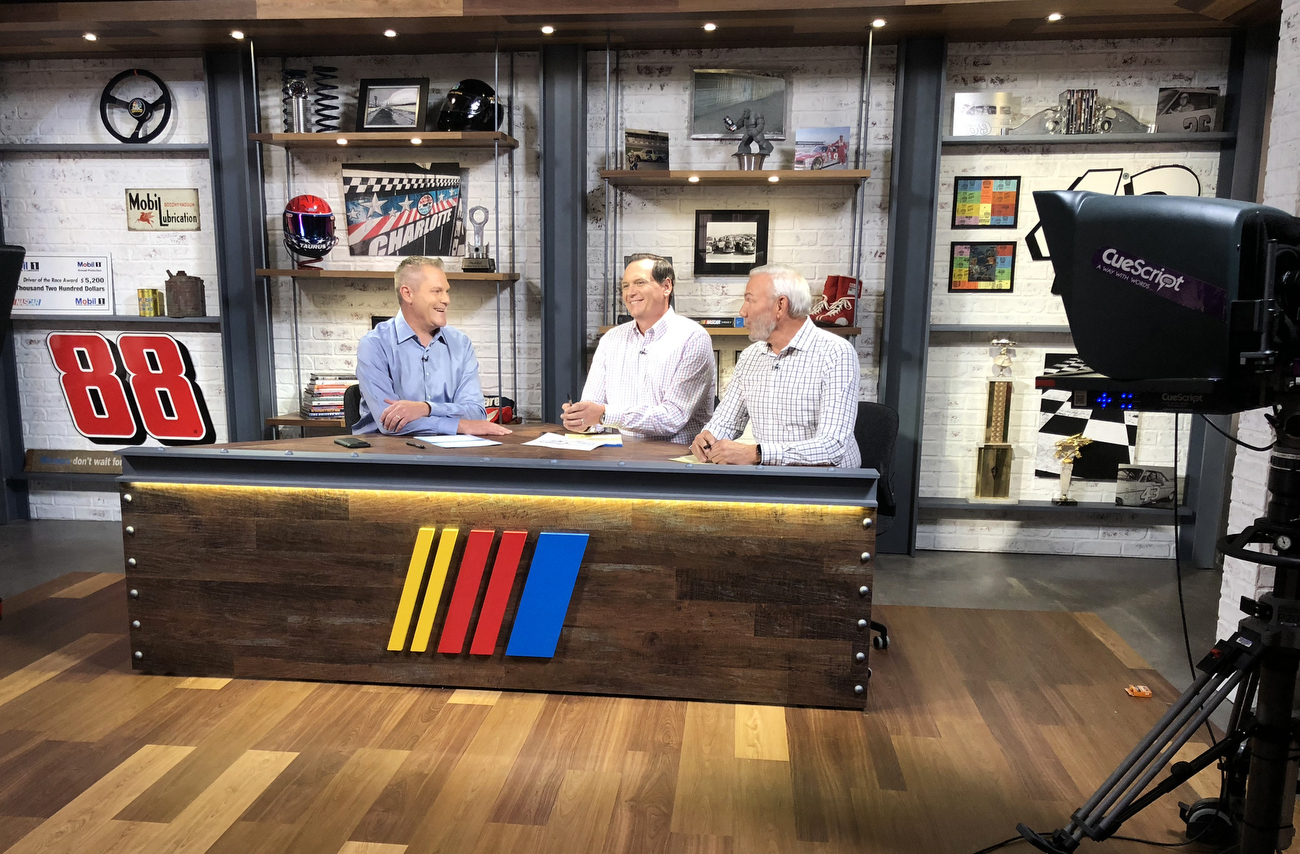 NBC Sports has upgraded its Charlotte, North Carolina, broadcast studio ahead of the 1000th episode of "NASCAR America."
The daily program, which airs on NBCSN as part of NBC's broadcast NASCAR programming package, broadcasts from both Charlotte and NBC Sports' headquarters in Stamford, Connecticut.
Using an at-home production model, the show uses a control room in Stamford while the Charlotte studio is co-located at Marty Snider & Associates production facility.
The new studio design opens up the space to provide a nearly 360-degree canvas for production, while the previous design took viewers trackside to a race through the user of a faux racecar hauler.
From Jack Morton Worldwide and the team at NBC Sports, the design works to balance versatility with history.
"The look is different, very nostalgic of NASCAR, with props and things," notes Tom Popple, VP, Studio Operations, NBC Sports Group. "The configuration of the desk also gives a more intimate and comfortable design. It's not overwhelming and is intended to be natural for organic conversation."
Backed by floating shelves and rough painted brick, the studio's props include references to the former drivers on the NBC broadcast team including Dale Earnhardt Jr., Jeff Burton and Dale Jarrett.
Beyond these, the studio includes other subtle nods to racing, such as a checkered flag inspired industrial window design.
Steel beams "support" the space and top the desk along with the color bars from NASCAR's logo.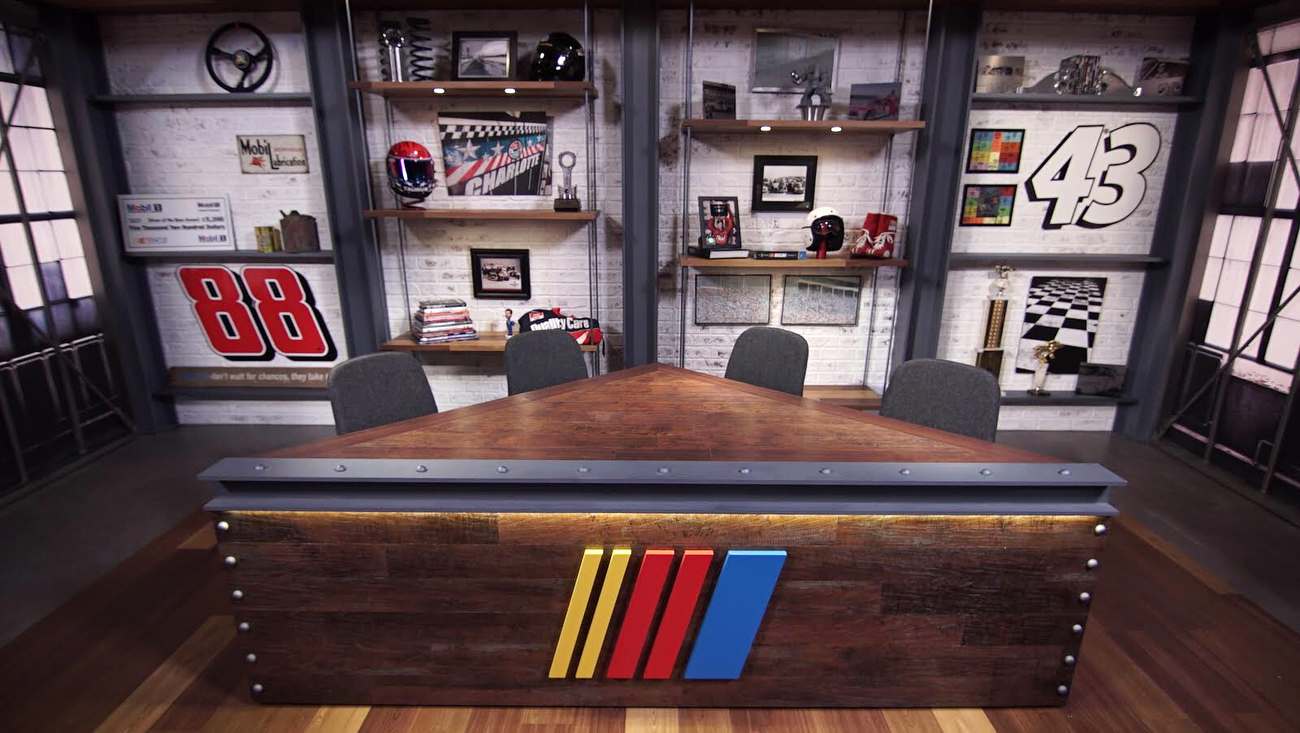 For flexibility, the oak desk is on wheels while the set is lit for a variety of stand up locations.
"It just has a bigger feel but it's the same room (as before)," adds Popple.
Along with this studio, NBC Sports also has a small live shot location at Burton's Garage in Huntersville.
Project Credits
NBC Sports
Sean Page, Director of "NASCAR America"
Tom Popple, VP, Studio Operations
Sean Riley, Lighting Director
Chad Hudson, Art Director
Tripp Dixon, VP & Creative Director
Jeff Behnke, VP, NASCAR Production
Marty Snider & Associates
Design
Joe Lamberta and Larry Hartman of Jack Morton Worldwide
Fabrication
blackwalnut