UFC tells its story in ESPN+ promo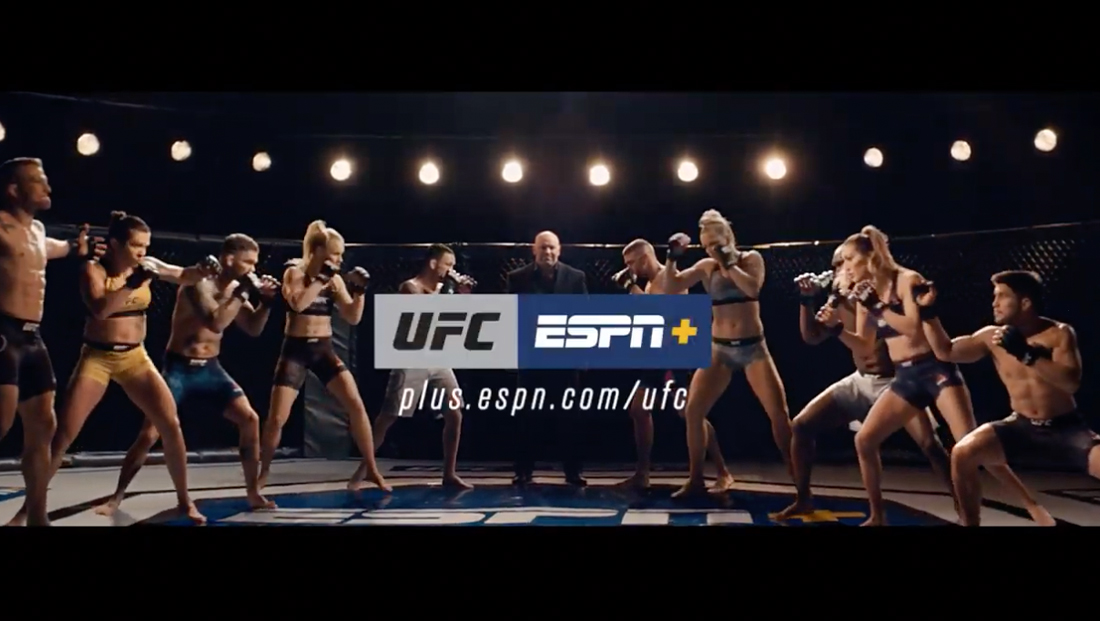 ESPN's OTT streaming service ESPN+ has released a promo for its newly launched coverage of the UFC.
The dark and dramatic spot, narrated by UFC president Dana White, tells a condensed (and perhaps dramatized) version of the story of UFC, before driving home the point that the sport's new home is on ESPN+.
Other faces of the UFC are featured, often in dramatically lit poses in the "journey" promo.