Hostless Oscars gets unique color scheme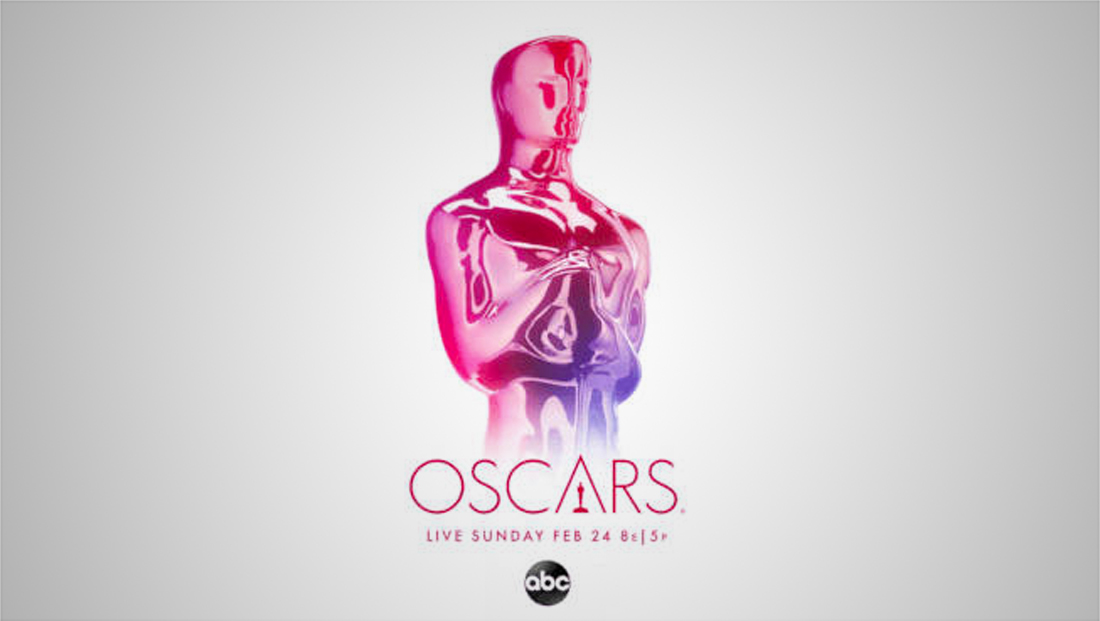 ABC has released key art for its 2019 telecast of the Oscars — and the look features a bright departure from the typical looks.
The year will mark the 91st annual ceremony — following last year's milestone 90th that included a special logo design that merged the zero in "90" as the "O" is "Oscars."
This year's design retains the same logotype — with the crossbar in the "A" removed to feature a spot to put the outline of the Oscar statuette, but boasts a unique color palette.
Like many awards shows, the telecast typically features a new look each year.
However, the Oscars typically stick in the red and gold color palette — a reference to the statue and red carpet. Past designs have included blues as well.
For 2019, however, the main art released by ABC features a glass-like rendering of the statuette that seems similar to elements used in background elements in 2018, but has tinted it with a a gradient magenta, blue and violets.
The "poster" artwork released by ABC sets the imagery against a sold white background, while the initial teaser promos, which feature motion graphics, feature a darker background that still stays in the same color palette.
While the key art typically uses elements from the in-show motion graphics, it's not clear yet if or how these colors or elements will be used during the telecast.
This year's telecast is unique in that it is only the second time in Oscar history that the broadcast has gone without a host — following comedian Kevin Hart's controversial ouster as host.
Instead of a host, the show will rely on a cast of celebrity presenters to carry the show.
The last time the show went without a host was 1989, which resulted in a telecast that was widely derided.
The show's producer that year, Allan Carr, insisted that the Shrine Auditorium, then home of the Oscars, be heavily updated, including lavish backstage green rooms.
Instead of a host, he used what he coined "Friends of Oscar" — movie stars that were called upon to host interludes between awards as well as present the awards themselves.