Networks take different routes for Vietnam summit coverage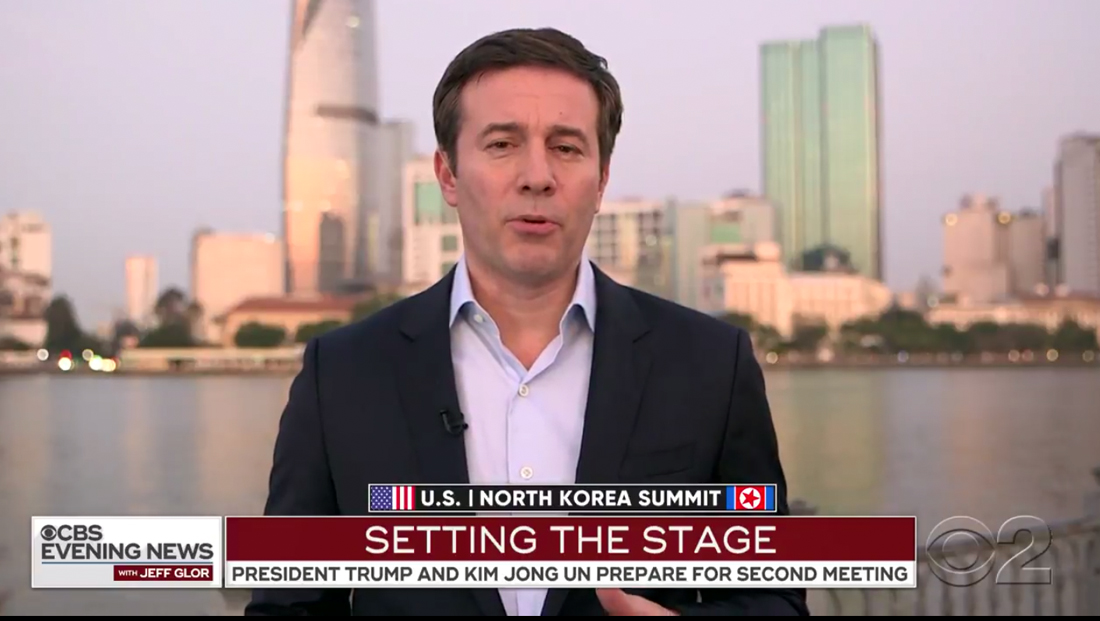 It was a mixed bag on the evening network newscasts on CBS, NBC and ABC Monday, Feb. 25 as the networks begin preview coverage of the Donald Trump's second Nuclear Summit with North Korea.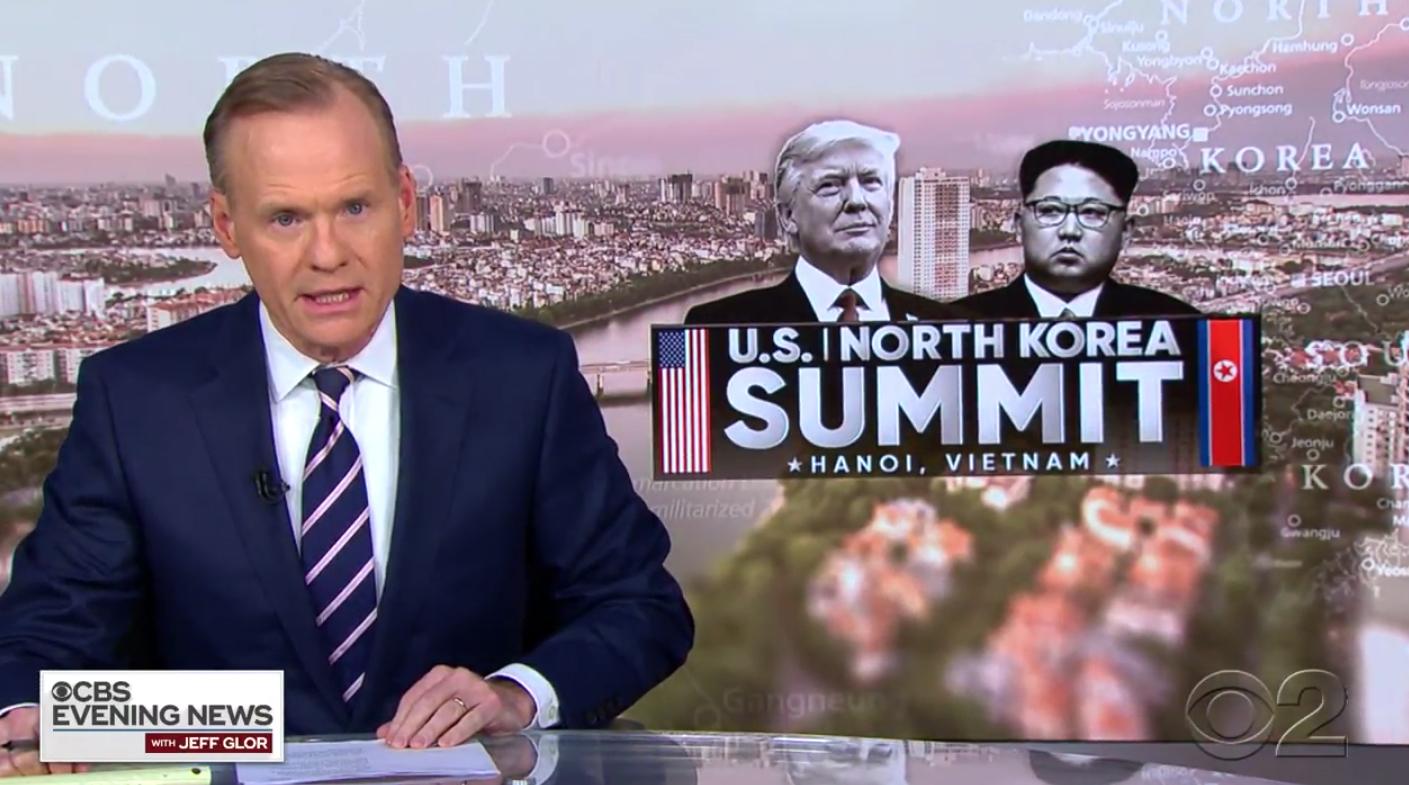 "CBS Evening News," which was widely touting anchor Jeff Glor's trip to Vietnam as a way to dispelling reports that he is in danger of being removed from the anchor chair, had "CBS This Morning" c0-anchor John Dickerson open the broadcast from New York and handle non-summit coverage.
Glor, meanwhile, was on the ground in Vietnam and joined the broadcast at the top as well as a profile-style piece after some of the other day's headlines, including coverage of New England Patriots owner Robert Kraft alleged solicitation of a sex worker.
During summit related coverage, the show's normal insert graphics gained an additional tier with summit branding.
Dickerson also noted at the close of the broadcast Glor will anchor the broadcast from Vietnam Tuesday and the remainder of the summit.