Networks take different routes for Vietnam summit coverage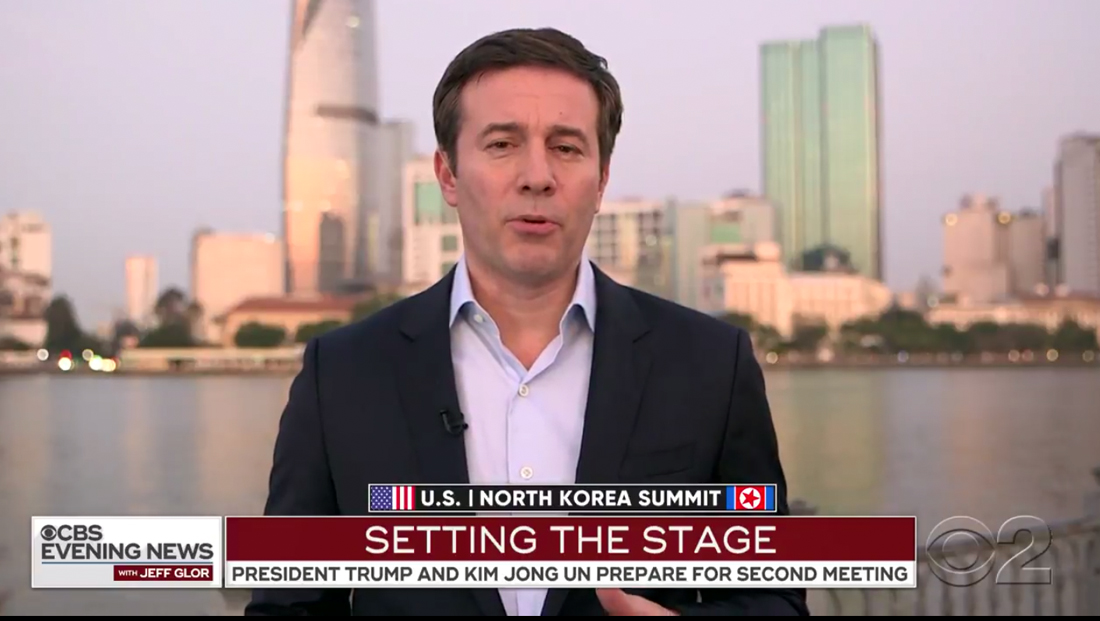 Like CBS, NBC also did a split edition with Savannah Guthrie in New York leading with the Kraft story.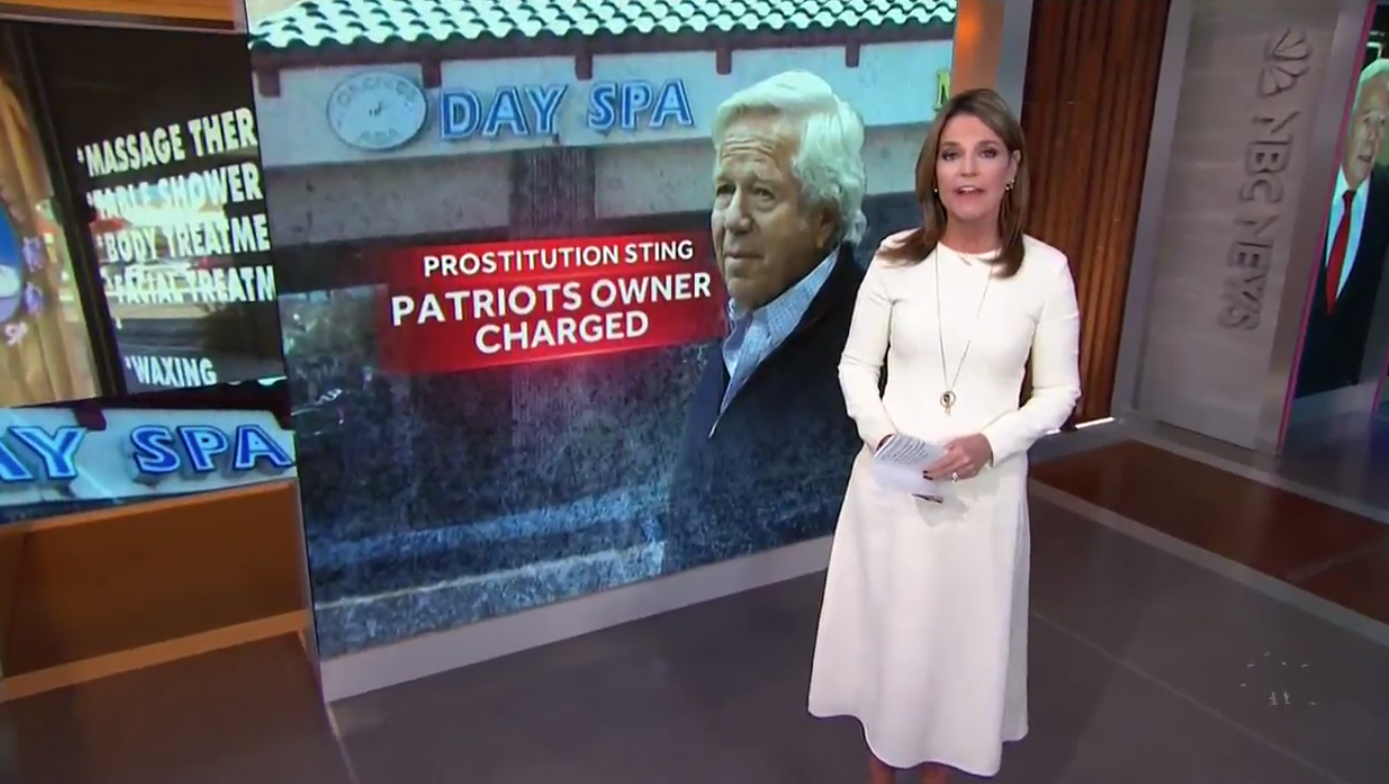 Holt joined from Hanoi with select preview coverage, which sported a "Nuclear Summit" banner above it normal lower thirds.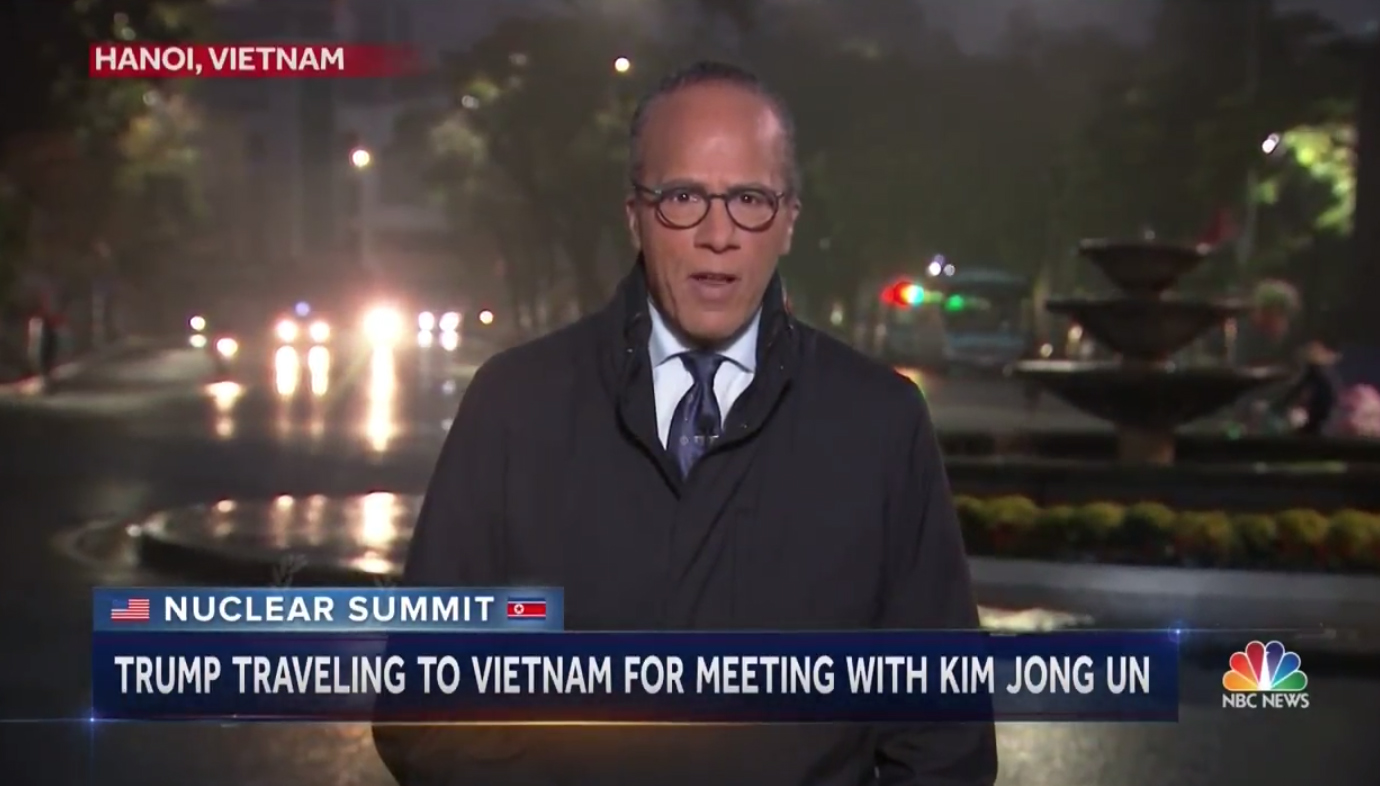 In addition, the broadcast promoted continuing coverage of the summit once it officially begins using the "face off" style graphics it used for the first summit between the pair.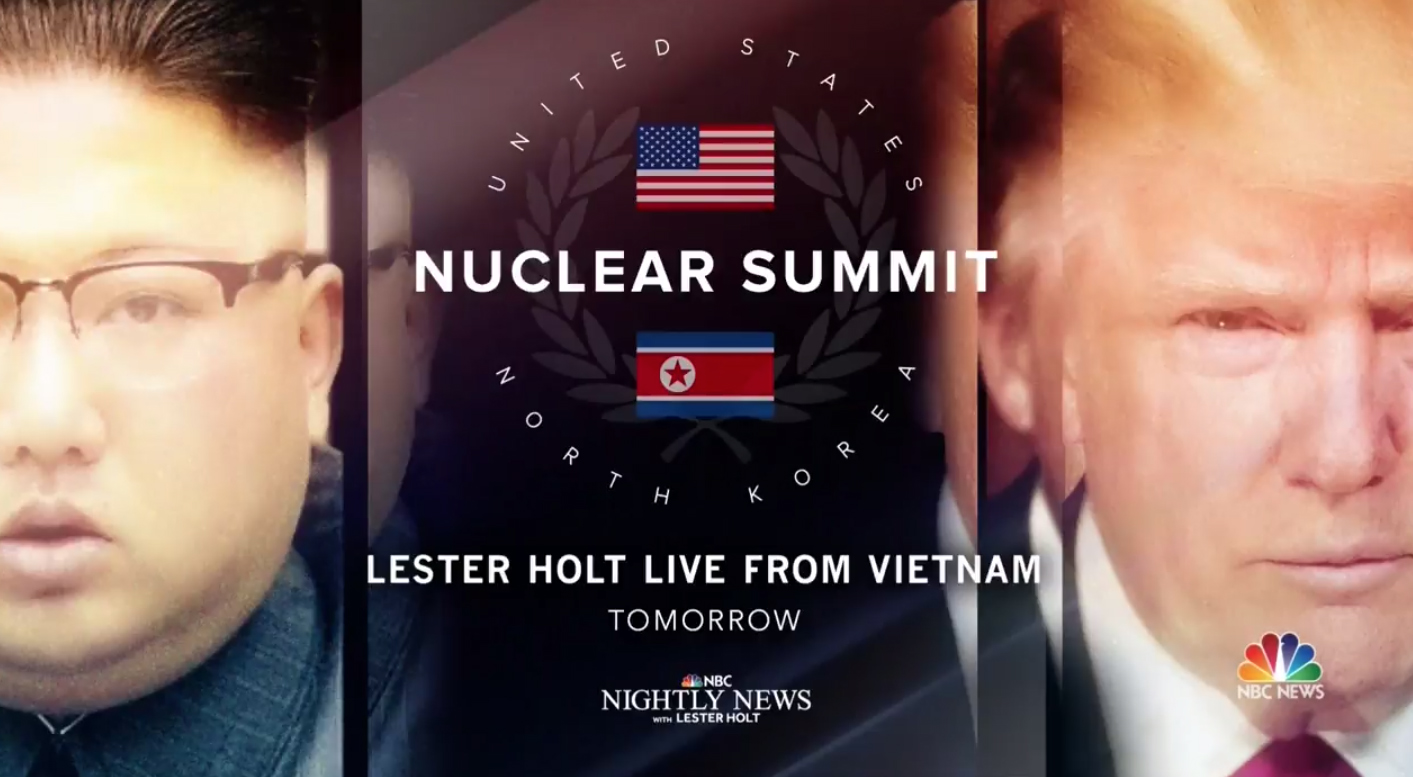 NBC also covered the Amazon Prime Air crash with this animated recreation of the flight's final moments: