How TV news showcased 'The List' of the house judiciary committee's 81 requests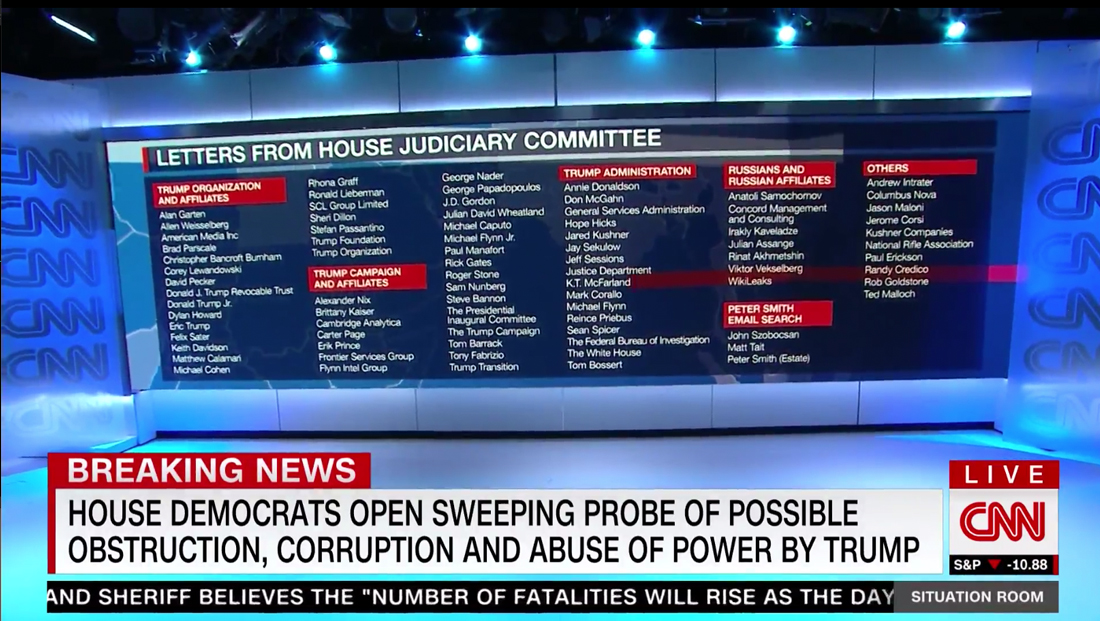 After news that the U.S. House Committee on the Judiciary has requested details and documents from 81 individuals and organizations to potentially use to investigate the possibility of links to corruption and abuse of power by Donald Trump, TV broadcasts showcased that large list in numerous ways.
Fox video wall graphic: 'Investigation nation?' pic.twitter.com/p0aol7Smze

— NewscastStudio (@newscaststudio) March 5, 2019
During March 4, 2019's "The Situation Room," CNN showcased all 81 names and organizations in a six column video wall graphic, grouped roughly by affiliation.