L.A. station celebrates 50 years of 'Eyewitness News'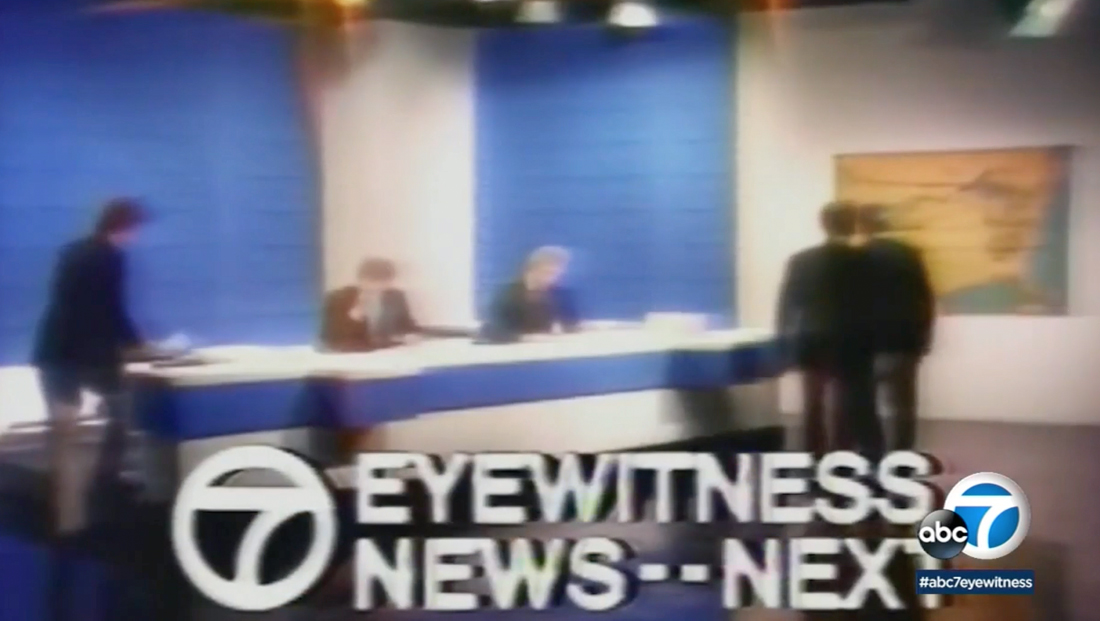 KABC in Los Angeles is celebrating the 50th anniversary of its Eyewitness News franchise and concept — and took a retrospective look back at its five decades bringing news to the L.A. market.
The spot emphasizes that the station has "not only told you what is happening, we have put you right in the middle of it," which is exactly the idea behind the "Eyewitness News" concept that the station first introduced in 1969.
Interestingly, one of the on-camera personalities emphasizes that the station offers "original reporting" — a tagline that CBS News and many CBS O&Os use.
The "Eyewitness News" name first surfaced in 1959 at KYW in Cleveland, now WKYC, which was owned by Westinghouse Broadcasting at the time.
In 1965, the KYW call letters were transferred to Westinghouse's station in Philadelphia, and exec Al Primo and some of his management team moved there and solidified Eyewitness News as a format — emphasizing on-the-scenes reporting rather than simply an anchor reading headlines in a studio.
The concept was credited for KYW's ratings growth and paved the way for news director Mel Kampmann to create the "Action News" format at competitor WFIL, which is now ABC O&O WPVI, which emphasized a tighter format and faster pacing.
In 1968, Primo left KYW and took the Eyewitness News concept to WABC in New York City, which eventually lead to its use at other ABC O&Os across the country, including KABC and WLS in Chicago.
Both the "Eyewitness News" and "Action News" branding continues to be used at stations across the country with a variety of affiliations — though not all follow the associated formatting concepts originated by Primo and Kampmann.
Notably, WKYC dropped the "Eyewitness News" branding 1965, though competitor WEWS would later adopt the name in the 70s, but it since switched to the "On Your Side" branding.
WLS in Chicago, which also adopted the "Eyewitness News" name in 1969, dropped the name in 1996 before bringing it back in 2013.
These stations, as well as other ABC O&Os, also brand under the "ABC 7" name and feature near identical "Circle 7" logo designs.
However, it's worth noting that KABC has the domain name abc7.com and Twitter handle @abc7 and uses the #ABC7Eyewitness" hashtag — while flagship WABC, despite being a larger market, uses ABC7ny.com and #ABC7NY. WMAQ, meanwhile, uses ABC7Chicago.com and #ABC7Chicago.
The latest in design, production and engineering
Subscribe to NewscastStudio for the latest delivered straight to your inbox.