See the 'defector boards' showcasing 12 GOP senators who voted against 'emergency'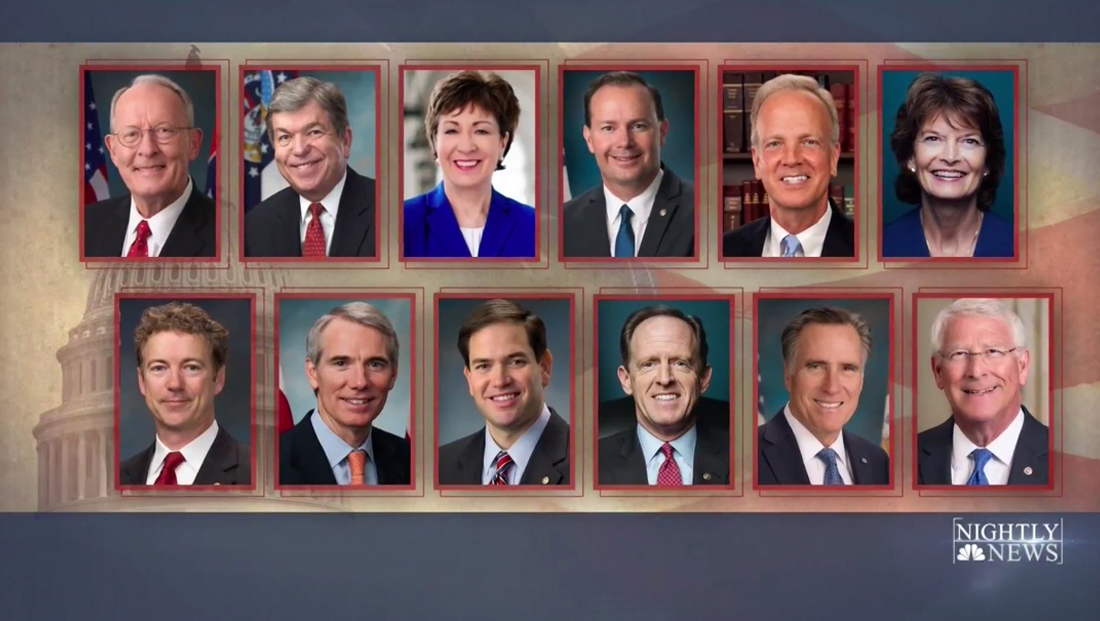 After 12 Republication senators crossed over and voted to block Donald Trump's emergency order about border security, a natural direction was to create "defector boards" featuring headshots of the dozen.
"NBC Nightly News" used a fullscreen graphic during its coverage March 14.
NBC's design didn't include names.
Did you know 12 GOP senators voted against Trump? You wouldn't if you're a 'Hannity' fan https://t.co/K25qUalAWA

— TVNewsMix (@TVNewsMix) March 15, 2019
#TuckerCarlson also ignored the senate vote against Trump's 'national emergency' https://t.co/q5D754Dh4s

— TVNewsMix (@TVNewsMix) March 15, 2019