NAB Show Perspectives: New technology and advancements to watch in 2019?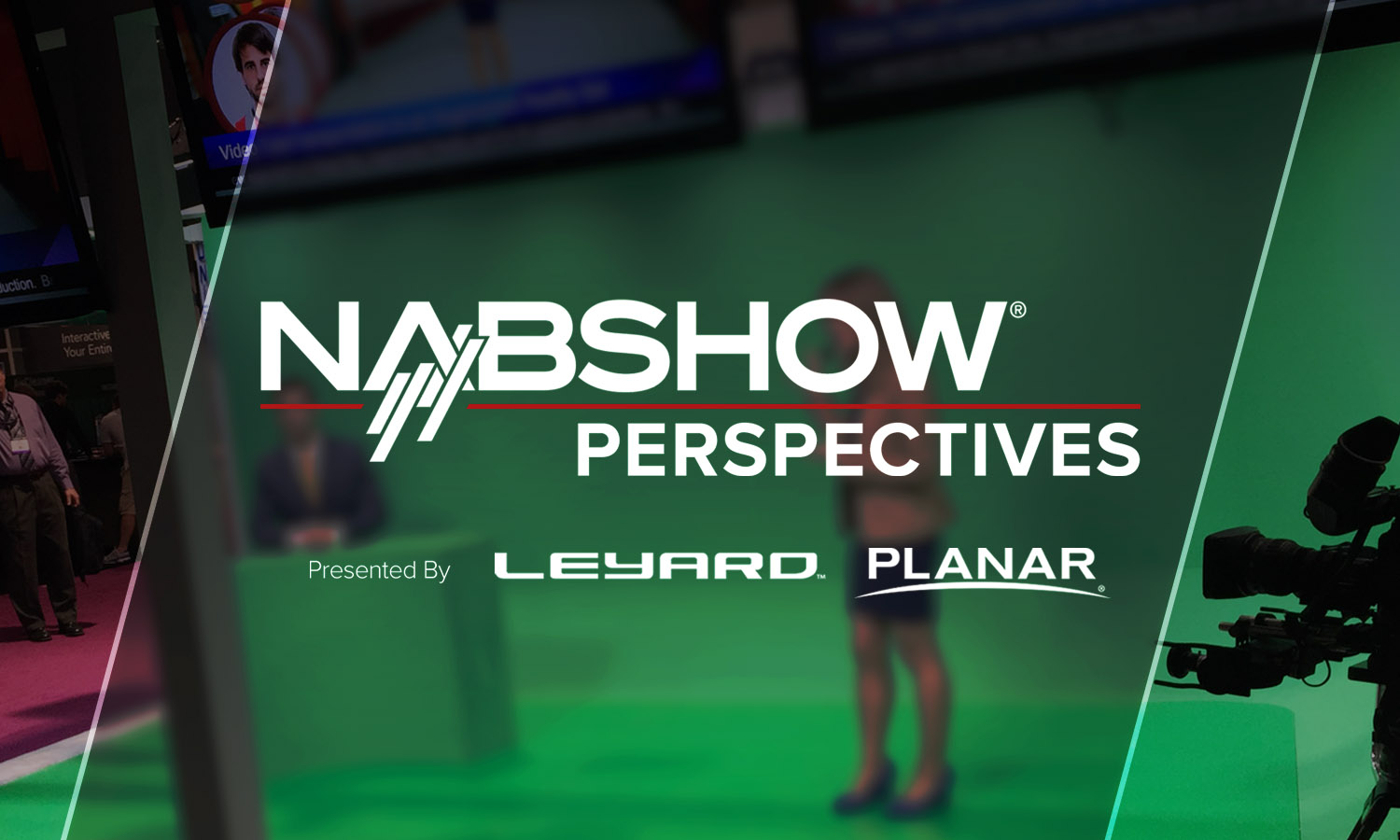 Subscribe to NewscastStudio's newsletter for the latest in broadcast design and engineering delivered to your inbox.
In the second installment of our NAB Show Perspectives roundtable series, part of our NAB Show Central coverage, we ask what new technology or advancement in broadcast production is exciting this year?
As with our first post, the panel is made up of a large cross-section of broadcasting industry vendors touching all parts of production and engineering.
"The migration from SDI to IP represents a great opportunity to rethink and reimagine real-time video and audio workflows and how content is produced and delivered. It should not be thought of as simply a replacement for SDI that runs over Ethernet networks. It creates an environment where plug-and-play devices are now a possibility. By extension, routing control systems do not require configuration because all available sources and destinations can be discovered. Common off-the-shelf computers can be used without proprietary interfaces to more of the required functionally, and conversion, whether it is up/down conversion, SDI to IP, embedding and de-embedding becomes simpler and more accessible," said Andy Warman, director, playout solutions at Harmonic Inc.
"Virtual studios, specifically how they enhance the viewer experience and storytelling," said Kathy Skinski, GM of broadcast and media at Leyard and Planar.
"Both HDR and VR are two evolving technologies already making an impact that have even greater future potential. HDR brings new aesthetic possibilities to virtually any sized raster, and HDR content is easily receivable across a range of devices, from phones to larger display screens at home and in venues," said Bryce Button, director of product marketing for AJA Video Systems. "VR offers content creators the ability to rethink narrative exploration and has the potential for new and exciting visual experiences applicable across broadcast, AV, industrial and (even) medical applications – and beyond."
"The practical application of AI and automation to optimize the media supply chain process. There are many inefficiencies within the media content acquisition, transmission, production and distribution process today that require manual intervention," said Paul Shen, CEO of TVU Networks. "Being able to apply AI technologies such as voice and object recognition to otherwise manual processes puts broadcasters on the path to higher operational efficiency and better competitive advantage."
"I am excited about the emergence of high-quality IP protocols and the positive affect it can have on collaborative remote productions," said Jonathan Aroesty, president, Pronology.
"Automation through machine learning. Taking away tasks that can be generated by machines allows for more creativity and higher quality content," said David Colantuoni, senior director of product management for Avid.
"High Dynamic Range for video when used with ultra-high-resolution screens," said Simon Browne, VP of product management for Clear-Com. "For Intercom: The ability to provide linked intercom systems throughout a region or even globally, easily over IP. It's a game changer for so many of our customers."
"I am excited about cloud-based microservices and the enormous potential to deliver virtually every aspect of the broadcast workflow with greater efficiency," said Vernon Freedlander, head of strategic partnerships at Bannister Lake Software.
"I'm excited by new technologies around AI and ML. While the B2C use cases are well understood, it is important to understand the use cases for B2B workflows. I'm most interested in the questions from a B2B standpoint. What's the use case? Who is buying?" said Rick Clarkson, chief strategy officer for Signiant.
"I'm excited to see if CMAF will become the new industry standard once RTMP loses this position. Right now, there are a number of competing options, but CMAF, specifically CMAF chunk transfer, seems to be the best in terms of low latency. This could also lead to wider adoption of HEVC, as it won't be limited by the lack of support for it by RTMP. It could be a game-changer for both bandwidth and latency," said Josh Cetnar, business development specialist at Videon Central, Inc.
"I'm really excited by the democratization of these high-end tools. With services like Twitch and YouTube, anyone can be their own broadcaster. The plethora of free and affordable tools now means that anyone can create and deliver stunning, engaging content," said Marc Petit, GM of Unreal Engine at Epic Games.