NAB Show Perspectives: New technology and advancements to watch in 2019?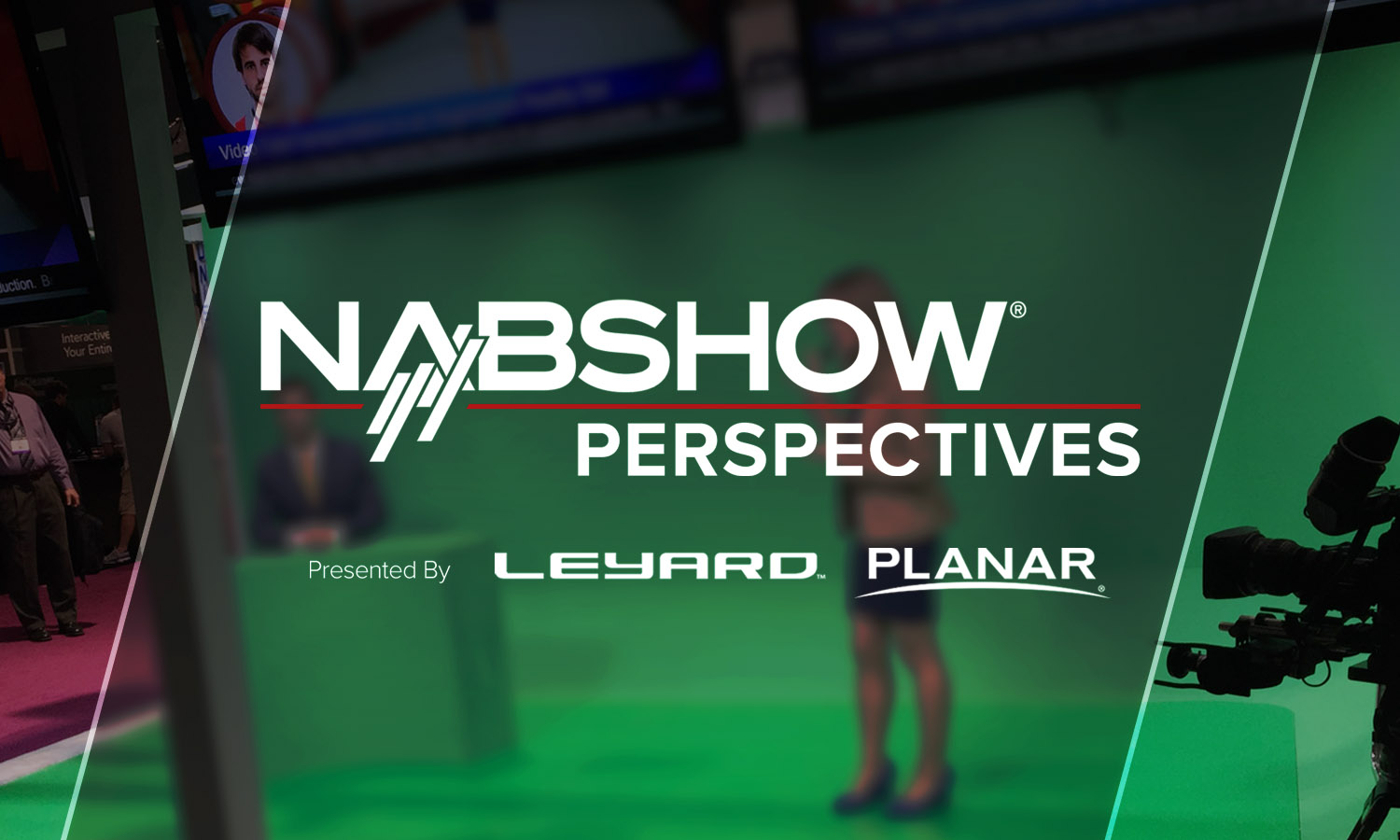 Subscribe to NewscastStudio's newsletter for the latest in broadcast design and engineering delivered to your inbox.
"The recent advancement into broadcast attribution is an exciting growth lever for the industry. Proving both content and advertising efficacy is critical, and with a host of new solutions, including Veritone Attribute, broadcast networks and stations can now provide near-real-time analysis of both content and advertising effectiveness and the engagement the target audience takes on the advertisers' call-to-action," said Ryan Steelberg, president of Veritone, Inc.
"AI; cloud; remote production and remote editing; multiplatform news production and live show production; audience analytics," said Arnaud Elnecave, VP of marketing for Dalet Digital Media Systems.
"We are excited about the new opportunities that AI is bringing to the table, especially when it comes to owning your own AI system and training it by yourself to improve the accuracy of the results obtained. It will not only bring a much more customized approach to automatic metadata detection, which increases greatly the efficiency at work, but also a new approach towards data security and ownership, which it is one of the main concerns that is arising within the Broadcast industry," said Patricia Corral, marketing director for VSN. "Content is king, but data for automation is power, so how can we bring these two together to the table? A private AI service would be the answer."
"This a big moment of change in the media industry and there is so much to be excited about. I love the continued development of bigger screens and higher resolution. These beautiful canvases in the studio tell the stories that impact society. Then there is the increased power of real-time rendering systems give greater realism in graphics for AR and virtual sets. And the Hololens 2 is incredibly cool as well!" said Petter Ole Jakobsen, founder and chief innovation officer at Vizrt.
"RIST should play a big role in the future of online video transport as 5G and fiber infrastructure is built out. 2K HDR is also a very interesting technology, as the increase in production value per bit of data is much greater than simple 4K or even 8K resolutions," said Chris Shaw, EVP of sales and marketing, Cobalt Digital."
"There are almost always solutions to the central issues that the industry is tackling. The real challenges are in making the process more efficient, more cost effective and more flexible. So while you might be able to get the job done, at Primestream, our focus is on trying to find a better, simpler, more efficient way to do it. The big trends towards, IP, the Cloud, and multi-format distribution are pushing us to new solutions and supporting technology," said David Schleifer, COO of Primestream.
"Removing the technological barrier to have in live productions the same possibilities of creativity as post-production productions at a reasonable price," said David Bourgeois, founder of Cyanview.
"I'm super excited about live production in the Cloud. The barriers are slowly being overcome, and the prospects look really good. The flexibility and economy that producing in the Cloud enables will help media and entertainment companies keep up with the growing need for content and allow collaboration of production teams and elements from around the world to work on a show simultaneously," said Brian Olson, VP of product management at NewTek.
"5G. The significant increase in bandwidth and reduction in latency will make far more immersive experiences possible. 5G will be an accelerant for higher quality video, for heavier formats like AR/VR, and for the delivery of more personalized experiences," said Jonathan Huberman, CEO of Ooyala.
"We are very excited by the market acceptance and implementation of ST 2110 and AES67. They have benefits for simplifying and speeding studio design and construction – an entire facility can be wired in hours, instead of weeks – and the resulting networked facilities can be easily expanded or modified to meet evolving needs," said John Schur, president of The Telos Alliance TV Solutions.
"AI is currently taking the world by storm, and we're extremely excited to be helping the M&E industry tap its immense potential. Going forward, AI-led technology will play an increasingly important role in helping broadcasters, studios and streaming platforms drive automation-led efficiencies across a host of core content operations. A few examples are content segmentation, cataloging, localization, promo creation, thumbnail extraction, sports highlights creation and more. The recent advances in AI-enabled MAM systems are particularly fascinating, as these can help content creators save time, reduce cost and unlock new revenue opportunities in a big way," said T. Shobhana, VP and global head of marketing and communications for Prime Focus Technologies.
NAB Show Central presented by Leyard / Planar

NewscastStudio presents the latest show news, product announcements and reports from the 2019 NAB Show in our special section, brought to you by Leyard and Planar, the leaders in display technology and fine-pitch LED.

Explore Our Coverage →