CBS Chicago covers up sweeping city views for 'final debate'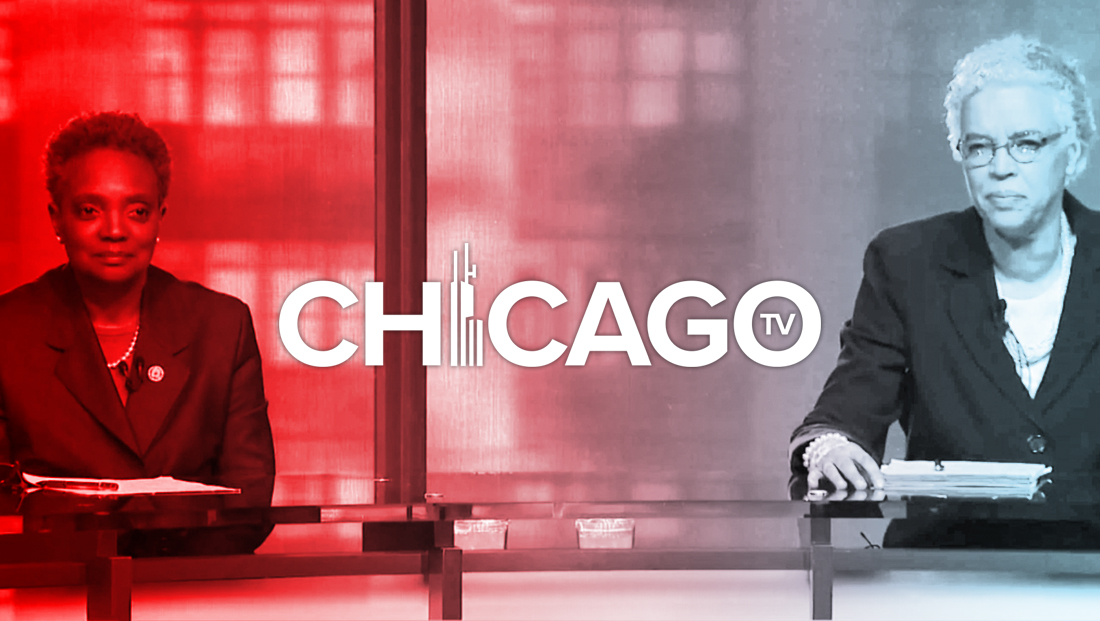 WBBM, the CBS O&O in Chicago, hosted the final televised debate for the Chicago mayoral runoff election from a space that boasted sweeping views of the city — but had to cover up most of it.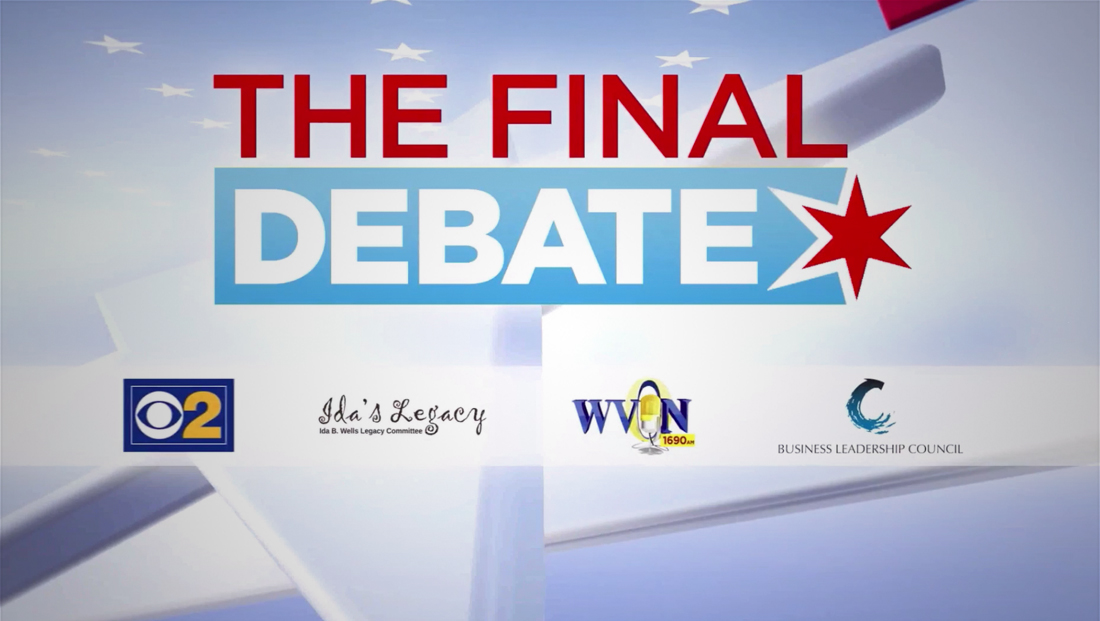 The station broadcast the debate from the Morningstar Auditorium, which sits at the top of the skyscraper CBS 2 occupies in downtown Chicago.
Financial services firm Morningstar and WBBM are two of the primary tenants of the building at 22 West Washington, which is part of the Block 37 complex.
#JussieSmollett dominates #FinalDebateOn2 https://t.co/O3dCVSKNkA

— TVNewsMix (@TVNewsMix) March 28, 2019
CBS 2 billed the event as "The Final Debate" — and used an extended open that also spotlighted its local partners for the debate.
The debate was moderated by CBS 2 News anchor Irika Sargent and featured her newly appointed co-anchor Brad Edwards as a panelist along with WVON-AM commentator Kimberly Egonmwan and CBS 2 political reporter Derrick Blakley.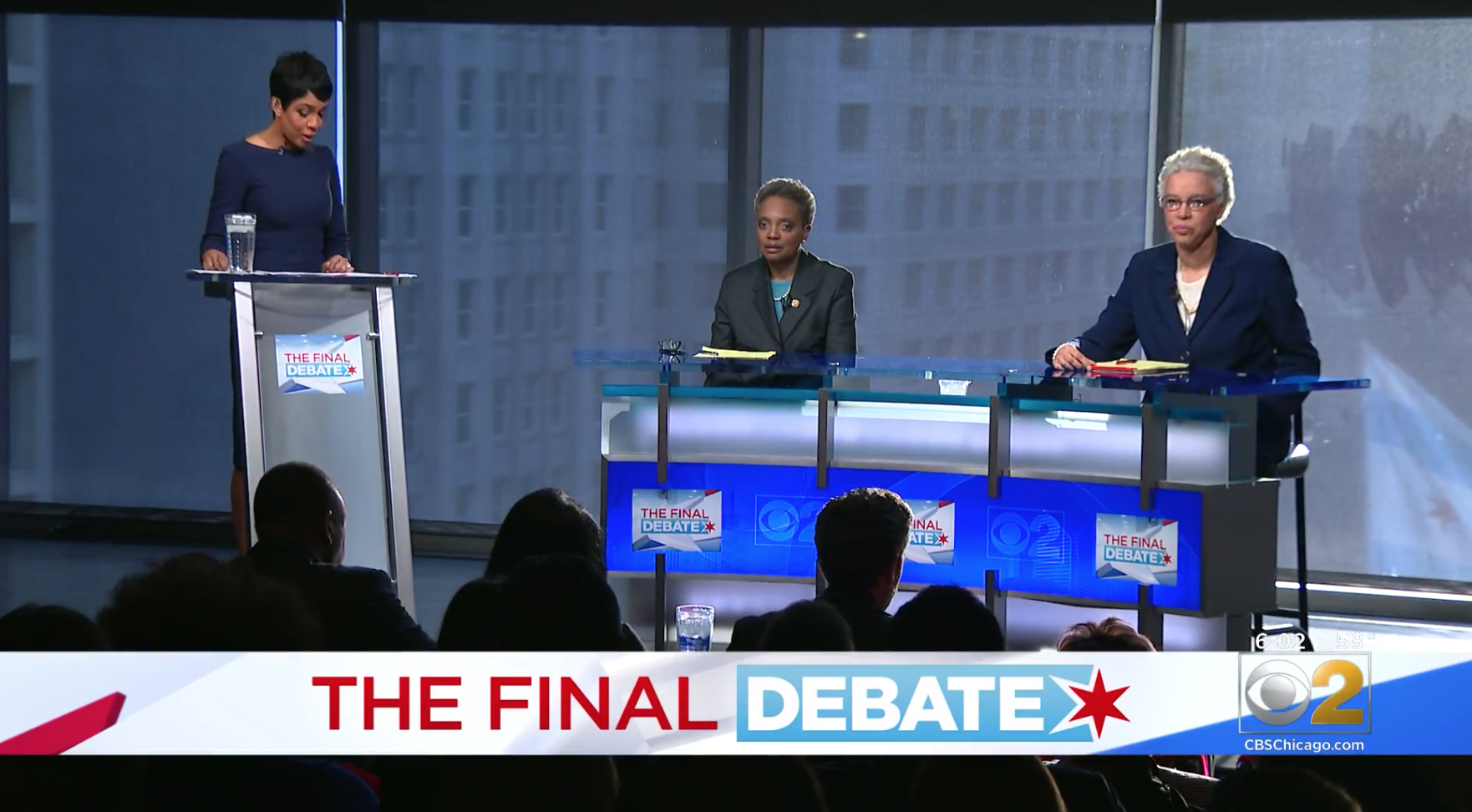 Sargent stood on stage behind a small lectern with a a "Final Debate" decal on front.
Runoff candidates Toni Preckwinkle and Lori Lightfoot, meanwhile, sat behind the station's old weather center presentation desk that was first installed in the station's streetside studio in 2008, which it has since abandoned in favor of non-windowed studio.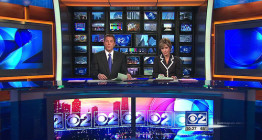 Set Design
WBBM-TV
View a gallery of this project…
Behind them were the auditorium's large windows overlooking the city, although the sun filtering shades pulled down to block sunlight hid much of this view — with a large smudge on the glass still visible.
Could someone have cleaned the windows before #FinalDebateOn2? pic.twitter.com/I4CgarubhH

— NewscastStudio (@newscaststudio) March 28, 2019
By the time the debate concluded, the sunlight had all but disappeared — leaving the background a mostly gray look with the cityscape barely visible.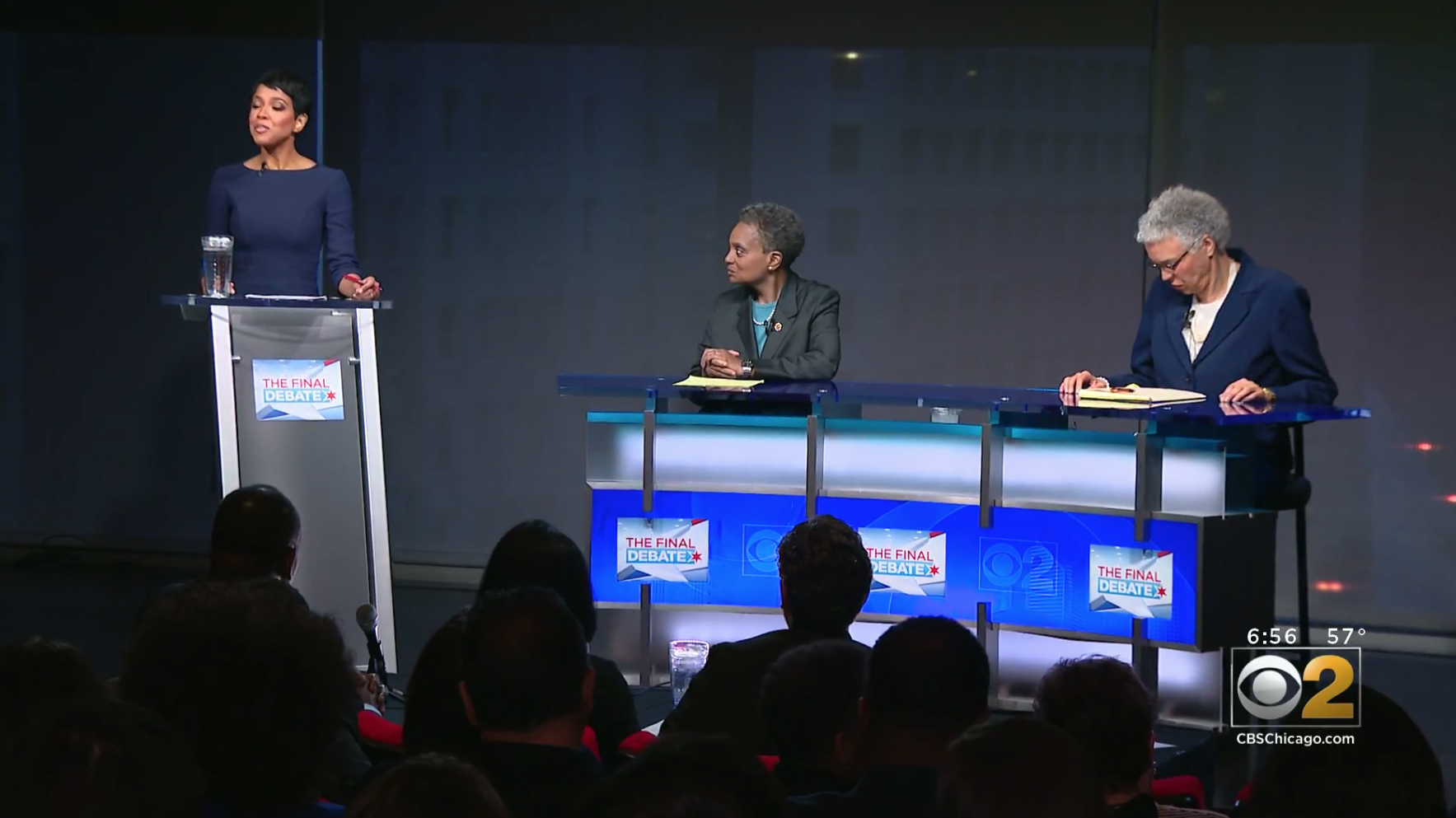 For the debate, CBS 2 covered up three of the CBS 2 logos on the front of the old weather desk with matching "Final Debate" decals.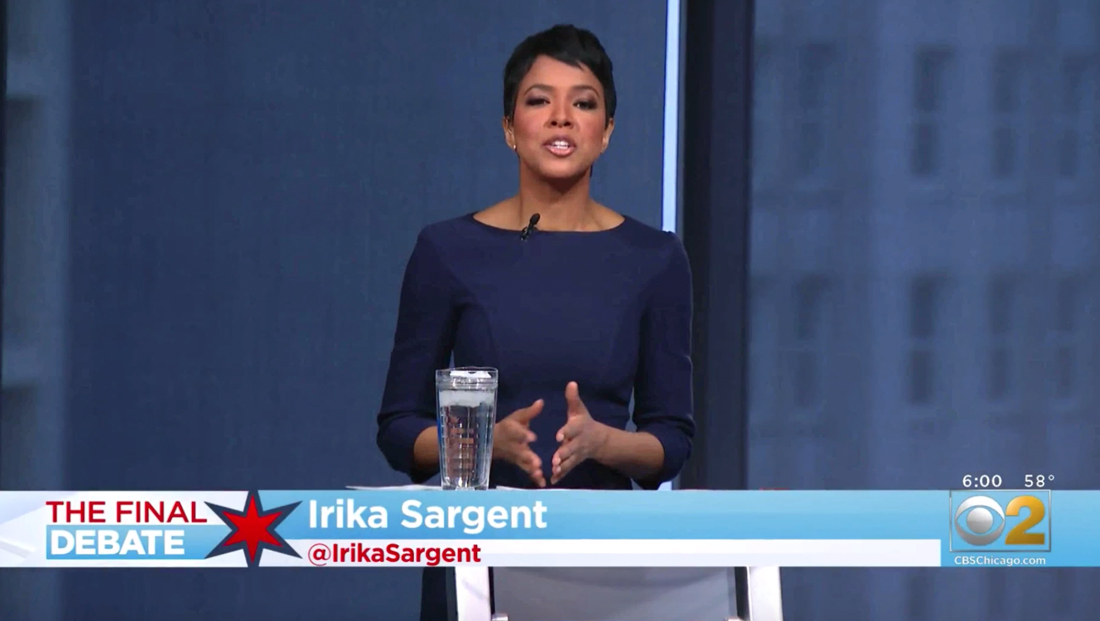 The station also used graphics inspired by its primary news graphics package — though recolored to a pale blue and white with the iconic six-point Chicago star replacing the vertical gold separator line that normally appears in the graphics.
CBS 2 also promoted the debate using the hashtag #FinalDebateOn2.