Panasonic develops 8K ROI camera capable of providing up to four videos from an 8K image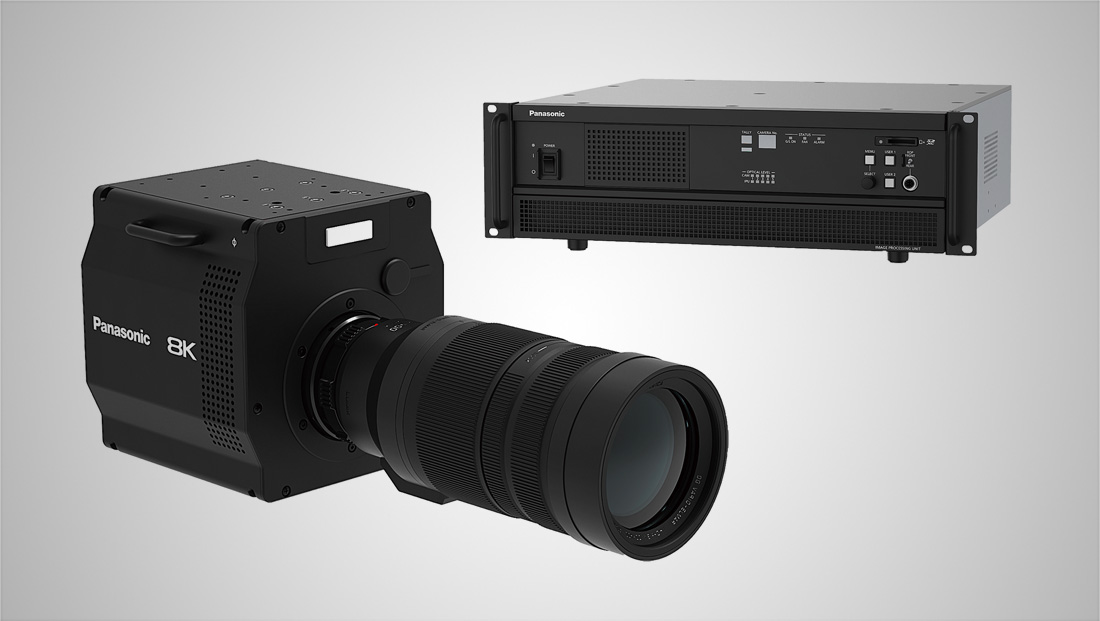 Subscribe to NewscastStudio's newsletter for the latest in broadcast design and engineering delivered to your inbox.
Panasonic has developed an 8K region of interest multi-camera system that uses high-resolution 8K cameras to improve operating efficiency and reduce operating costs in live events and sports applications.
Showcased at the NAB Show 2019, the made-to-order product is expected to be available for order in July.
The AK-SHB800GJ 8K Multi-Purpose Camera is a compact, box-type camera and features an 8K full-size CMOS image sensor and EF lens mount.
An 8K ROI multi-camera system can be configured by connecting the AK-SHB800GJ to an AK-SHU800 Image Processing Unit and a PC installed with Framing Control Software.
Up to four different HD videos can be cropped from a high-resolution, wide-angle 8K image, and each cropped image can be panned, tilted and zoomed individually, enabling the single 8K ROI camera to serve as four HD cameras.
Multiple 8K Multi-Purpose Camera units (maximum of eight units) can be connected and operated as one integrated system.
By linking a crop area in one camera to multiple crop images in other cameras, pan, tilt and zoom on the multiple crop images operate in link with the panning, tilting and zooming on the main frame.
The automatic wide-angle distortion correction function achieves natural-looking images even in the videos cropped from the frame periphery.
The camera control unit is alternately capable of outputting the full 8K image as four 12G SDI feeds, usable for 8K ROI replay systems such as those provided by Fletcher Chicago at Super Bowl LIII.
The 8K ROI multi-camera system improves operating efficiency and reduces operating costs in live events and sports recording or broadcasting. The system helps to reduce camera setup, relocation and transport costs.
It also eliminates the need to take up audience seats for the setup of multiple cameras.
Additional features include:
Up to four HD videos can be cropped from a single high-resolution 8K camera image.
Pan, tilt and zoom operations can be linked to multiple cameras (up to eight units).
The automatic wide-angle distortion correction function removes, in real time, distortion of images cropped from the image periphery.
NAB Show Central presented by Leyard / Planar


NewscastStudio presents the latest show news, product announcements and reports from the 2019 NAB Show in our special section, brought to you by Leyard and Planar, the leaders in display technology and fine-pitch LED.

Explore Our Coverage →