'Strahan & Sara' gets a reworked open to go with new chairs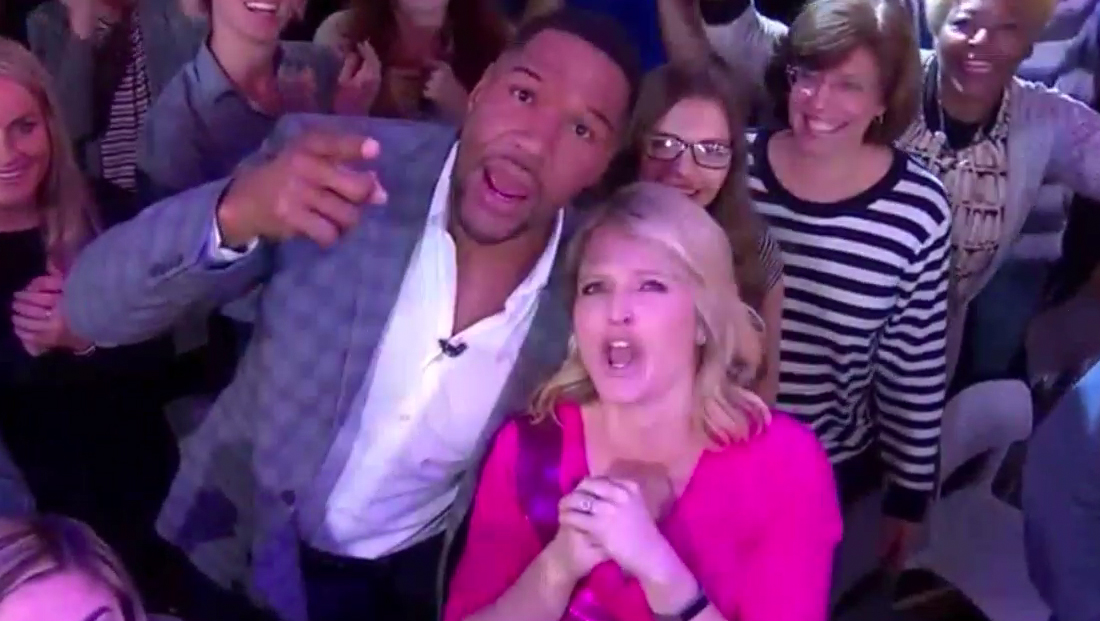 The chairs aren't the only thing new on "Strahan & Sara" — the show also switched up and shortened its open.
In the new open, the iPhone screen camera UI is no longer shown — though the camera is placed high above the hosts to create a similar view that the selfie stick did in the previous open.
In addition, the open itself has been shortened — eliminating the referenced to Times Square in the voiceover, though retaining the "escape for an hour" line.
The sequence itself still shows New York City, but since the voiceover is shorter, not nearly as much is shown.
The show previous tweaked its open in the first few days under its new name. The show was originally known as "GMA Day."