News outlets creating interactive features for Notre Dame fire coverage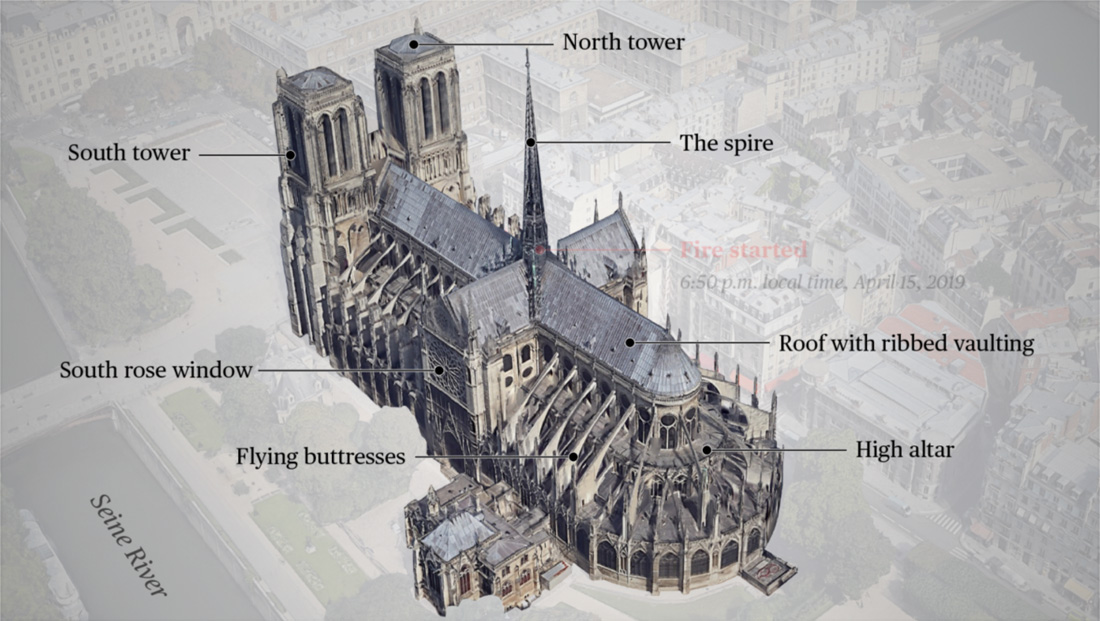 News organizations have begun publishing a variety of interactive features that showcase the structure of Notre-Dame de Paris and the damaged caused by the fire Monday, April 15, 2019.
This is a developing story. We'll update this list as new interactive features are published.