Fox 31 Denver's new set blends tech with local flair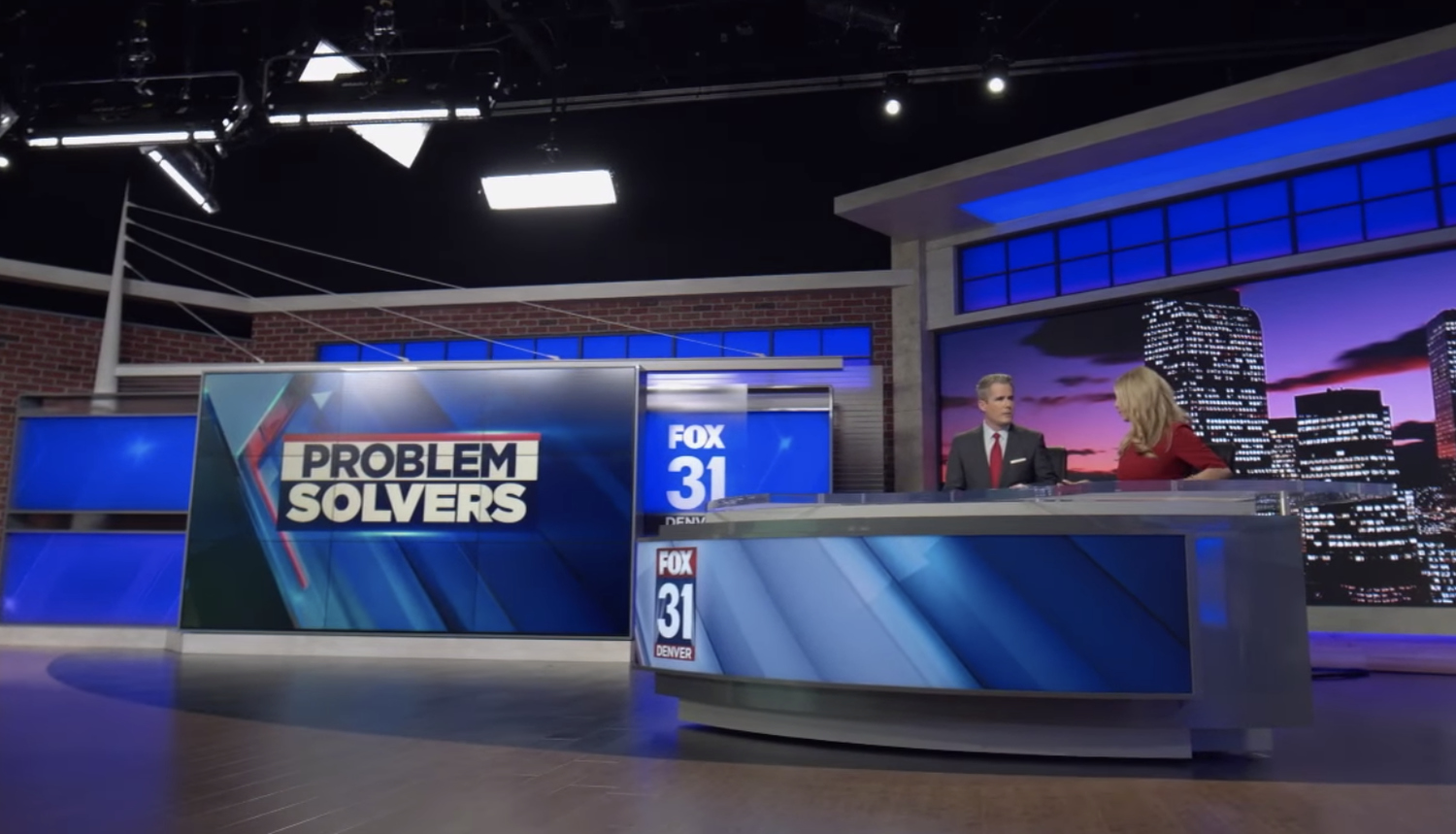 KDVR, Denver's Fox affiliate, debuted a tech-heavy new set with structural elements that pay homage to the city's local landmarks.
The set, designed by Broadcast Design International, features a home base backed by a massive 21-foot wide by 8-feet high seamless 1.9 LED video wall from Primeview with a curved anchor desk in front.
Two areas — a Panasonic video wall standup area camera left and in the weather center camera right — feature suspension cables inspired by the city's Millennium Bridge. Elements of Union Station, meanwhile, are visible in the new set's faux gray stonework, while brick textures and industrial beams complete the architectural references.
The industrial, loft-like feel is driven home with transom-like backlit panels that wrap around the set's headers.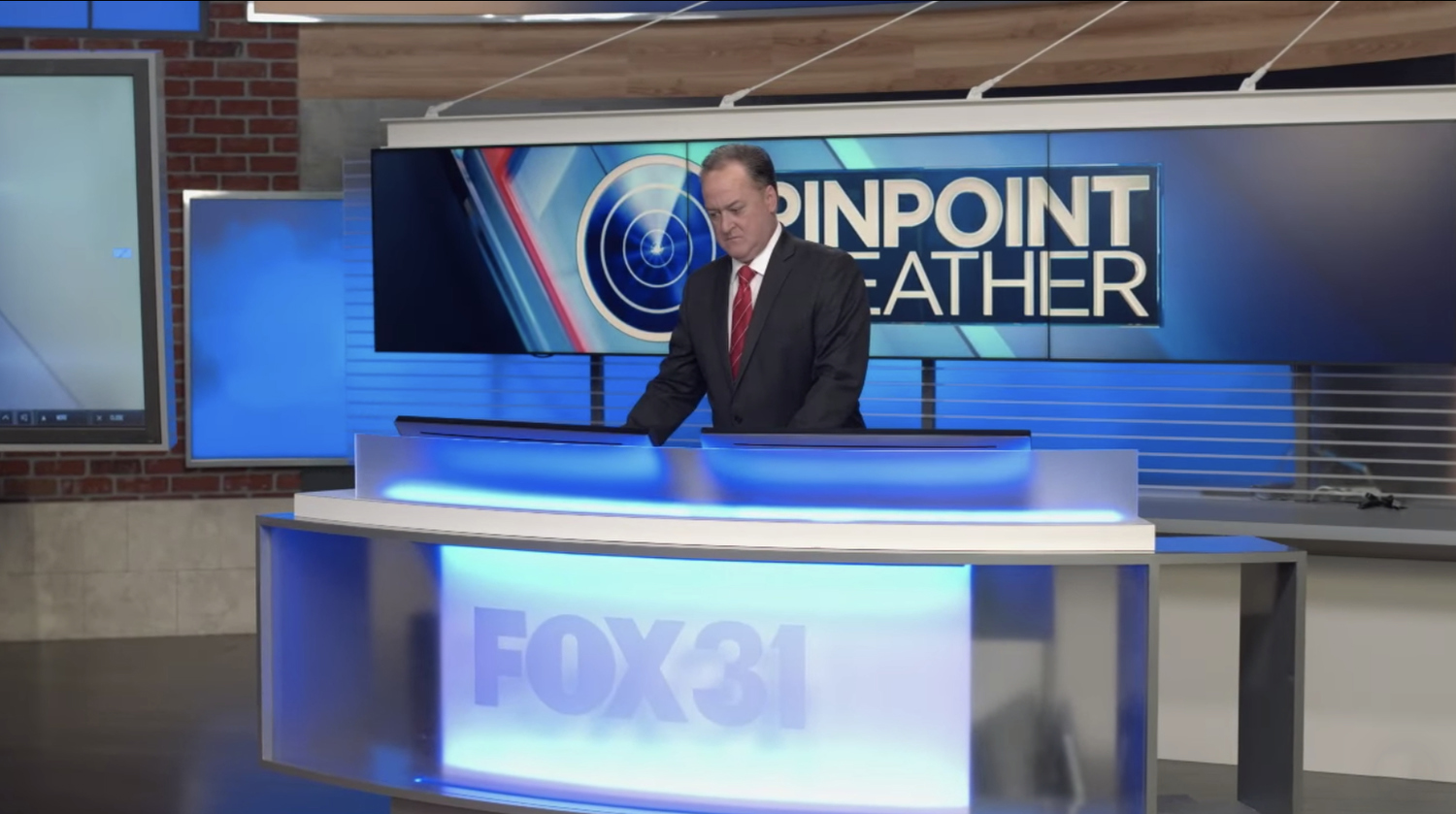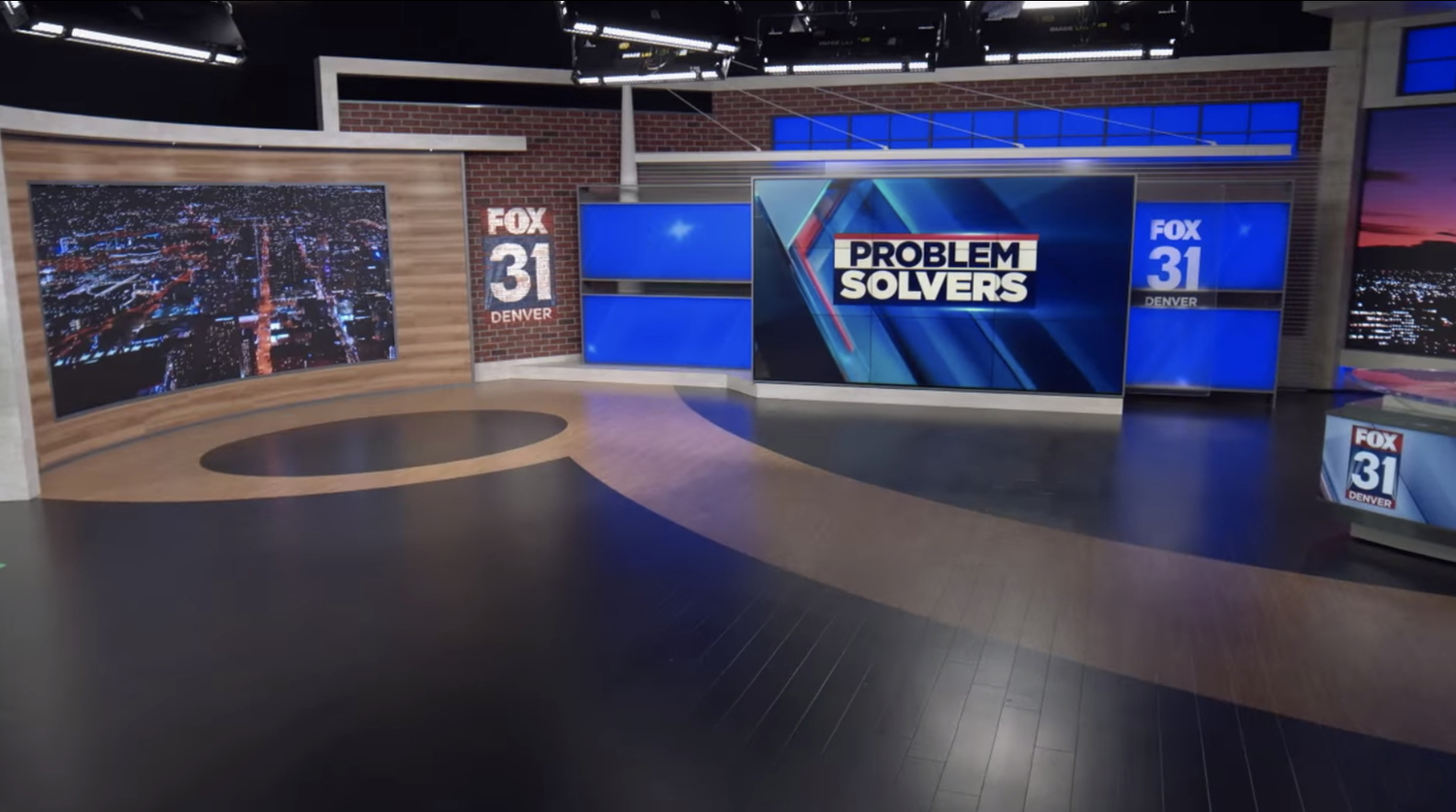 The new weather center boasts a curved presentation desk with built-in computer stations, all backed by a three-panel video array from Panasonic. In addition, an 80-inch video panel is mounted from the ceiling for OTS-style presentation and giving forecasters an alternative to the chroma key.
On the opposite side of the studio is the flexible standup area that a freestanding 1.6 LED video wall from Primeview. Between this wall and the anchor area is a backlit panel and glass version of the station's logo.
On the opposite side of the video wall, meanwhile, is a flexible multipurpose area with light wood wall and a faux brick wall with a Fox 32 logo painted on it — an element that also appears camera left between home base and the weather center.
Speaking of video walls, hopefully, none of the station's slick updated panels get broken by an anchor.

KDVR shares a building with Tribune sister station KWGN, the market's CW affiliate, that continues to use its existing set, also designed by BDI.
Where KDVR's set is more industrial, KWGN's plays homage to the city's natural beauty, with stacked stone and wood walls and printed backgrounds with forest motifs.