NBC DFW labels live shot of Ft. Worth as Sri Lanka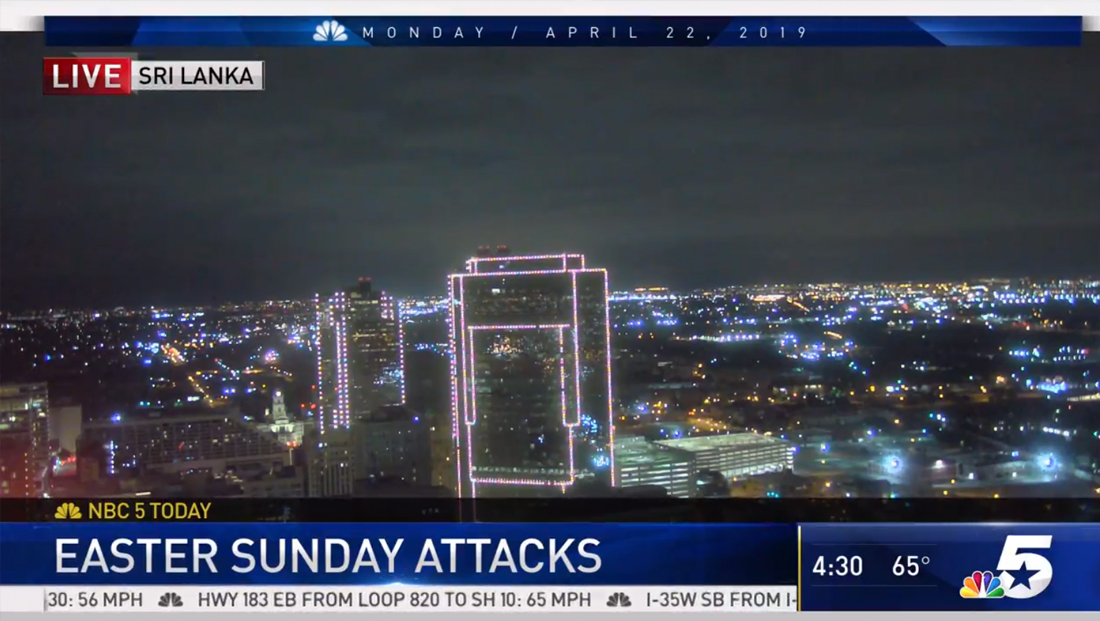 On its Monday, April 22, 2019 coverage of the church bombings in Sri Lanka, KXAS, the NBC O&O in Dallas and Ft. Worth, Texas, punched up a live shot that was supposed to be from Asia.
Instead, it was just one of the station's live camera positions in Ft. Worth.
The mistake showed up just as the 4:30 a.m. show kicked off.