MASN updates Camden Yards set lighting for new baseball season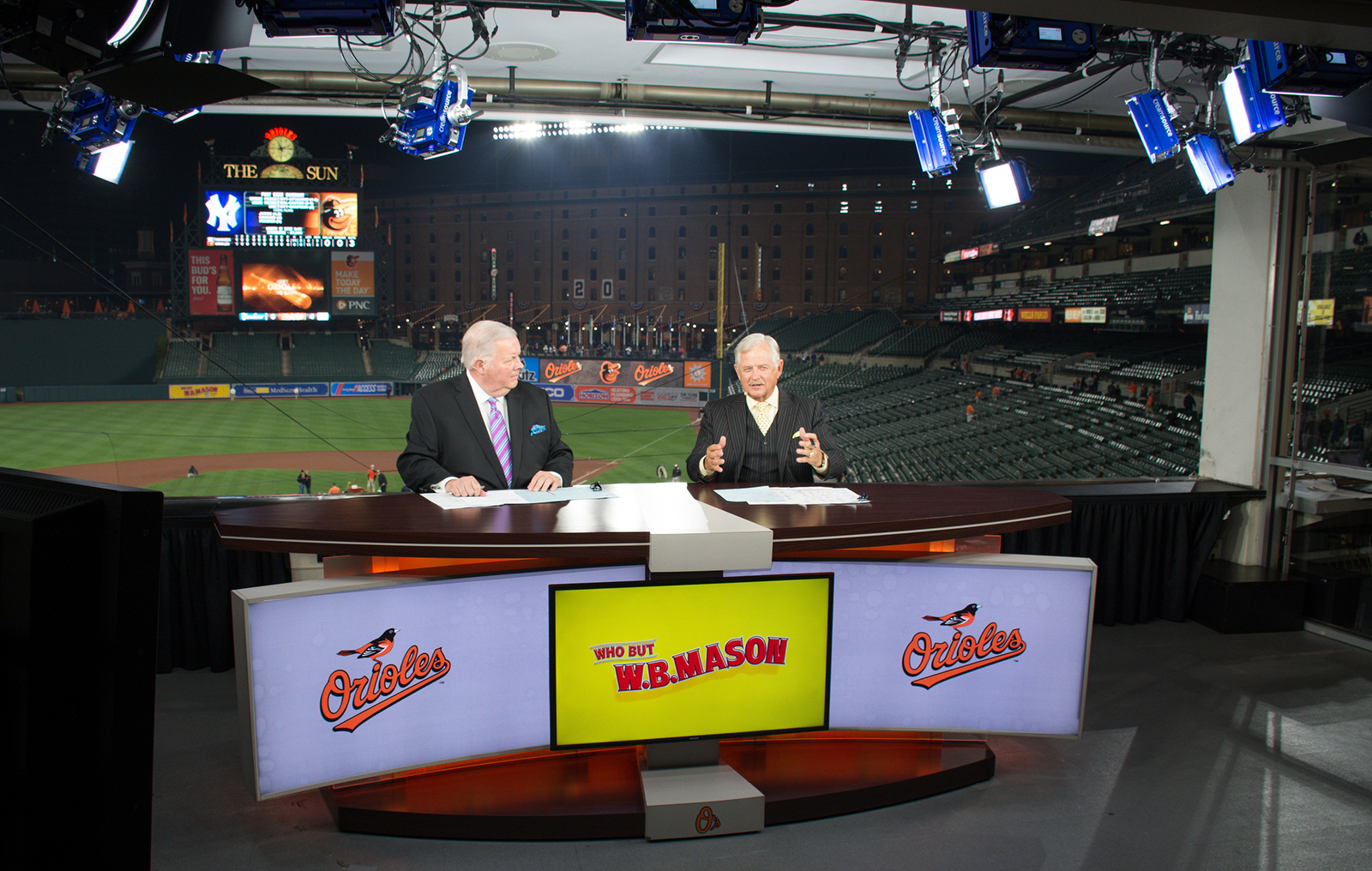 In time for the start of the 2019 MLB season, Barbizon Lighting Company's Capitol offices collaborated with Mid-Atlantic Sports Network (MASN) and Lighting Director J.R. Roberson of Dragon Lighting Inc. to overhaul the press box lighting system at Camden Yards in Baltimore.
MASN broadcasts various wraparound programming, such as pre/post game shows, from the press box location.
The legacy lighting system consisted of a mix of older LED and HMI fixtures which were updated with 4 AAdynTech JAB Hurricane and 17 Outsight (formerly Creamsource) Micro fixtures.
The new system features lights that all have an IP65 rating, meaning they can be exposed to the elements in the open-air broadcasting booth. The fixtures are adjusted in real time from the control room using a standalone ETC Echo Touch system giving the MASN crew the ability to recall preset looks and use faders to fine tune each fixture to accommodate the varying levels of exterior light and cloud cover. 
 
Barbizon Lighting's Brian Diltz served as a systems integrator with Jacob Mueller as project manager.