Billboard Music Awards adds augmented reality Madonnas to stage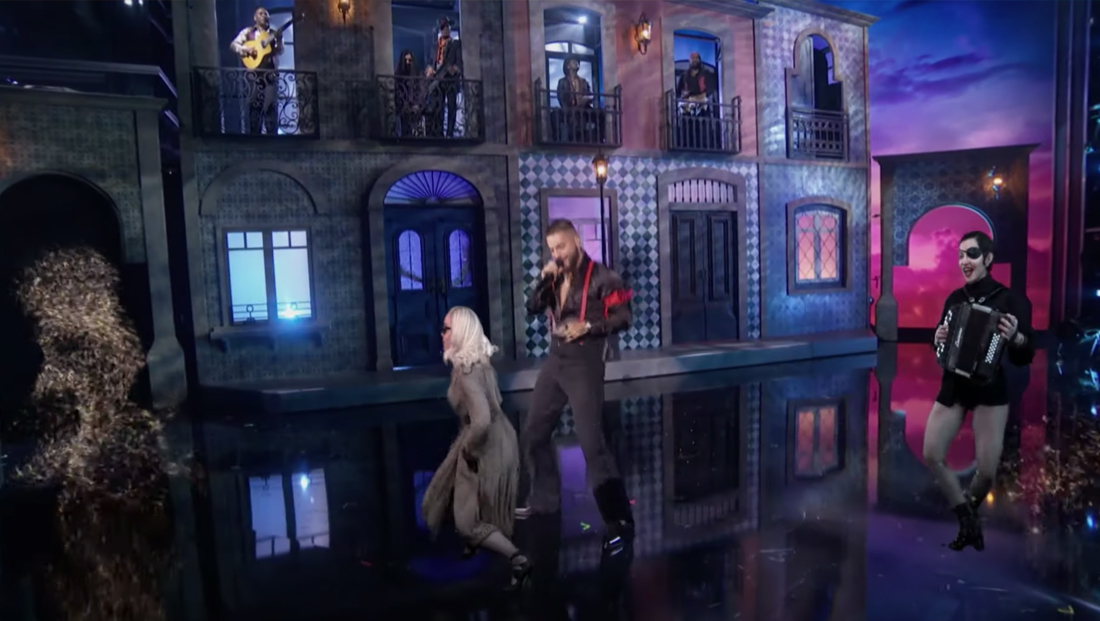 Subscribe to NewscastStudio's newsletter for the latest in broadcast design and engineering delivered to your inbox.
Madonna fans got a real treat on the Billboard Music Awards — a Pentateuch of Madonnas on stage at once.
During the Billboard Music Awards telecast Wednesday, May 1, 2019, producers added four augmented reality Madonnas to the stage — along with the real one (for a total of five).
Madonna was on hand to perform her new single, "Medellín," with Latin singer Maluma.
Both Maluma and Madonna were there for real — no "teleporting" going on here — but four different Madonnas in a variety of costumes were digitally inserted on the stage around the living, breathing people and backup dancers.
To reinforce the fact that four of the Madonnas weren't real, a sort of "teleporting" confetti effect was used when the "characters" appeared and disappeared from the real space.
Spectators in the Grand Garden Arena, Las Vegas, Nevada, would have only seen the "real" Madonna and Maluma on stage, along with the backup dancers, but the augmented reality effect was likely streamed to video screens in the arena so they could see the final effect.
The effect was made possible thanks to volumetric capture technology, which involved capturing Madonna dancing in the various outfits using special equipment that can capture an entire 3D space — including dancers.
On the backend, Unreal Engine and Brainstorm's InfinitySet were used to create the illusion by newcomer AR company Sequin with camera tracking from Stype.