'Today' waves the red, white and blue — and checkered flag — for Memorial Day special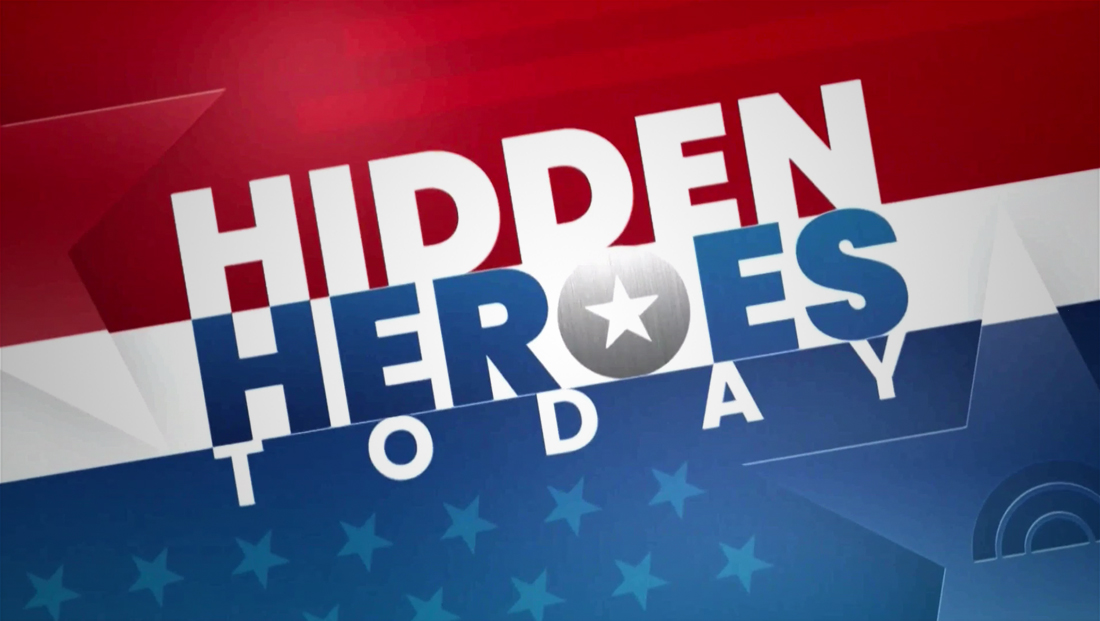 NBC News' "Today" kicked off the Memorial Day weekend a bit early with a special edition paying tribute to "Hidden Heroes" — the caregivers of military veterans.
The show had Savannah Guthrie anchoring live from the Indianapolis Motor Speedway and Craig Melvin and Willie Geist at the anchor desk back in New York.
The the occasion, the show added angular graphics that combine red, white and blue with the familiar black and white checkered flag that traditionally marks the end of a race.
The look appeared immediately after the the show's normal orange and white tease graphics and replaced the normal open, including the date and anchor name screens.

In addition to the angled elements, bold red, white and blue text and glassy stars were added.
The stars, which rotated, were used to house the show's "sunrise" icon as well as a "magnifying glass" effect.
A customized voiceover was added, with the announcer saying, "From NBC News, this is a special edition of 'Today' with Savannah Guthrie live from Indianapolis Motor Speedway and Hoda Kotb live from Studio 1A in Rockefeller Plaza."
The way the announce was worded was a bit odd since it made it seem like Kotb would be live from Studio 1A, exactly as the voice said.
However, Kotb has been out after adopting a baby earlier this year.
It's common practice for host names to still be featured in opens or reopens even if they are off or out for extended periods of time.
In addition, Guthrie was joined in the show's second hour by Tom Hanks, who was billed as a guest co-host. Singer Sheryl Crow also appeared in a live performance.
For the second hour, the show used a combination of clips shot that day featuring the crowd gathered at the speedway, like it typically does back in New York with fans in Rock Center.
The graphics were also changed to match the patriotic racing theme.
Throughout the Hidden Heroes related segments, the show's bug added a checkered flag animation in the transition between the NBC News and "Today" logo.
The latest in design, production and engineering
Subscribe to NewscastStudio for the latest delivered straight to your inbox.