CNN creates its own 'facts first' versions of Trump's poster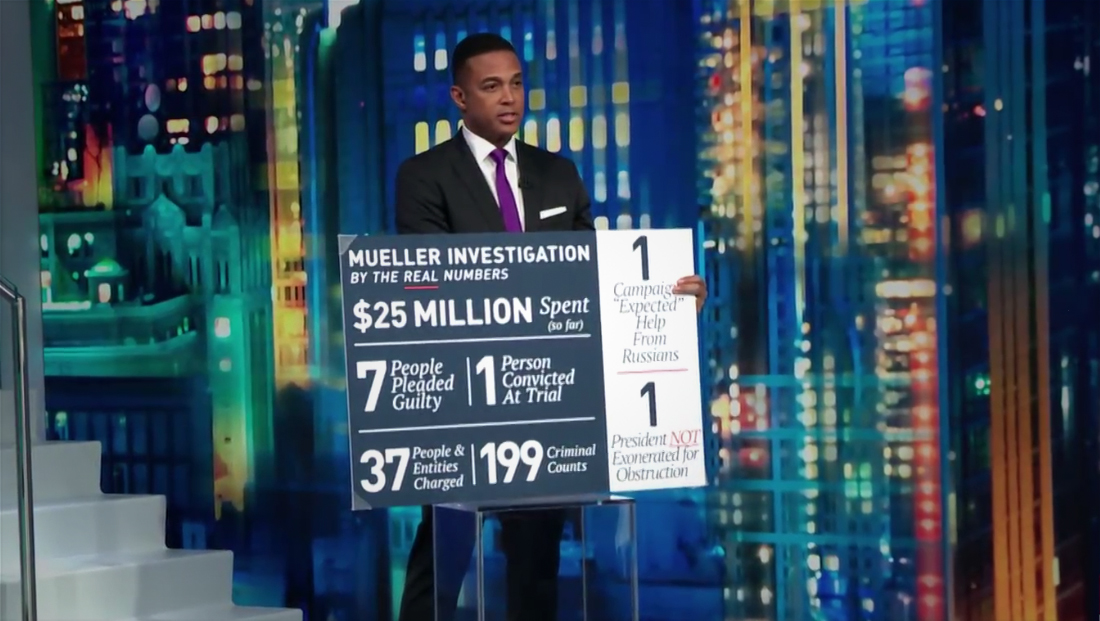 Donald Trump's poster affixed to the front of his lectern during what appeared to be a pre-planned press event after he stormed out of a meeting with democrats simply was misleading, according to CNN — which created its own versions of the poster.
"CNN Tonight" anchor Don Lemon used the network's own sources to discredit figures used on Trump's poster — as well as reveal additional information that the White House version omitted that told more of the story.
Cameras pick up Trump's 'achomlishments' note during spur of the moment press event https://t.co/ttl3wm2PE5 #TVNews #BroadcastNews

— TVNewsMix (@TVNewsMix) May 23, 2019
He presented the poster May 22, 2019, the same day Trump showed off his, on the new set of his show.
The poster was propped up against a glass box, while Lemon pointed out key facts.
Meanwhile, the control room threw up a three box with one showing Lemon standing on set, another a close up of the poster itself and another of Chris Cuomo, who participated in the segment as part of the cross talk the pair typically engaged in while transitioning from one show to the other.
The next day, "Cuomo Prime Time" had a poster of its own — this one focusing on the true costs of Trump's golf trips, tax cuts and trade wars.
The design of both posters closely matched the one the White House created.