BBC runs out of data during its first 5G mobile broadcast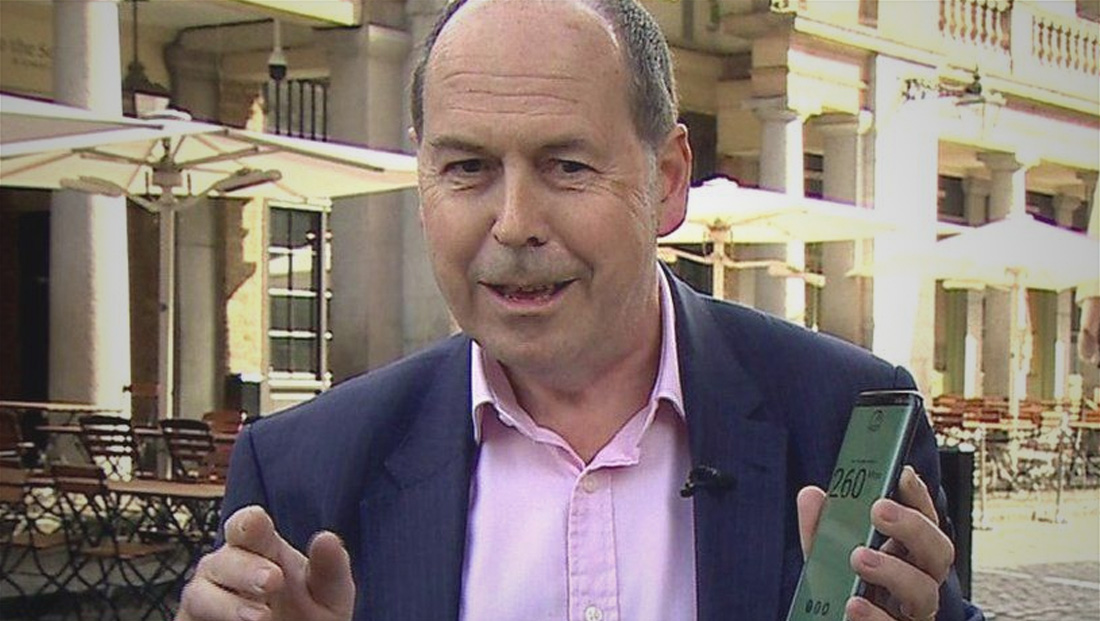 The BBC was all ready to debut its first 5G mobile broadcast — but hit a pesky issue.
Video is one of the biggest bandwidth eaters — so originating broadcast quality video live from Covent Garden caused the remote crew hit its SIM card's data limit before it first attempt to join the newscast live.
The first attempt did not make it to air.
After some behind the scenes tinkering, the network was apparently able to get the data limit issue resolved and aired the live shot later in the broadcast.
During the broadcast, Cellan-Jones waved his hands around to test the waves, as it were, and see if there was any lag.
For the most part, the clip of the segment that made it online was clear, however.
Remote cellular live shots are popular in many parts of the world where there are reliable cellular networks.
Despite the fact that video is a huge hog in terms of data, it's still emerging as a less expensive and more flexible alternative to more traditional broadcast transmission such as microwave or satellite trucks.
The latest in design, production and engineering
Subscribe to NewscastStudio for the latest delivered straight to your inbox.