'Lester Holt Reports' spotlights anchor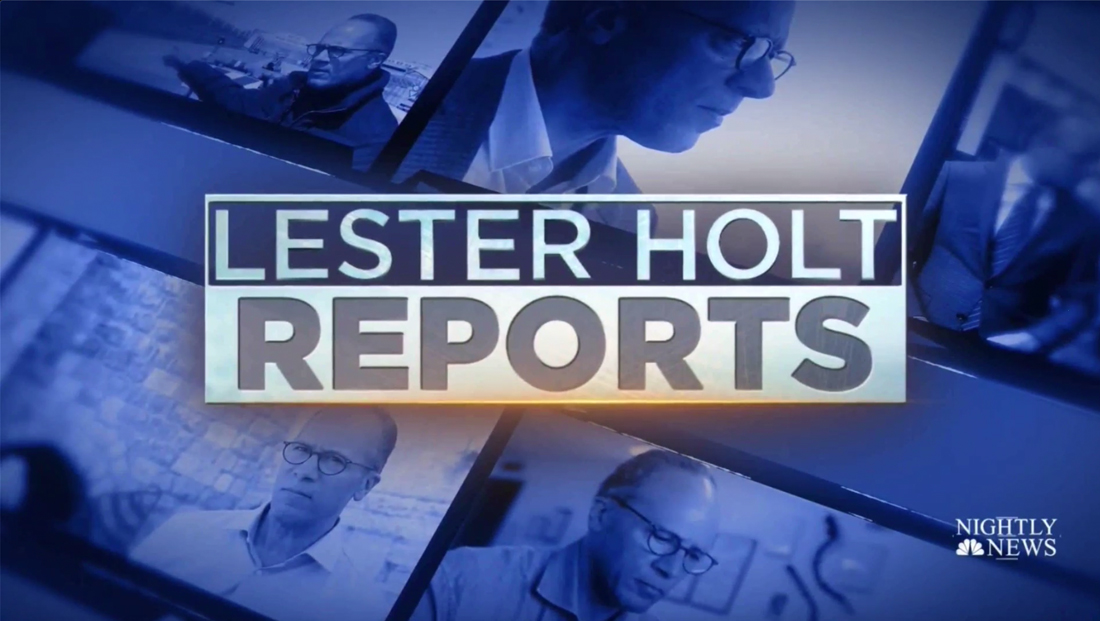 "NBC Nightly News" has added a segment showcasing reporting from its anchor and managing editor, Lester Holt.
The series is titled "Lester Holt Reports" and comes with a bold two lined logo in boxes in white and blue with a gold light burst accent similar to the one found in the show's banners.
For a stinger, images of Holt at work are added to a lighter blue background.
Segments under the name also feature a matching graphic added on the newscast's normal lower third insert graphics.