How the networks covered a busy day of news coming from the White House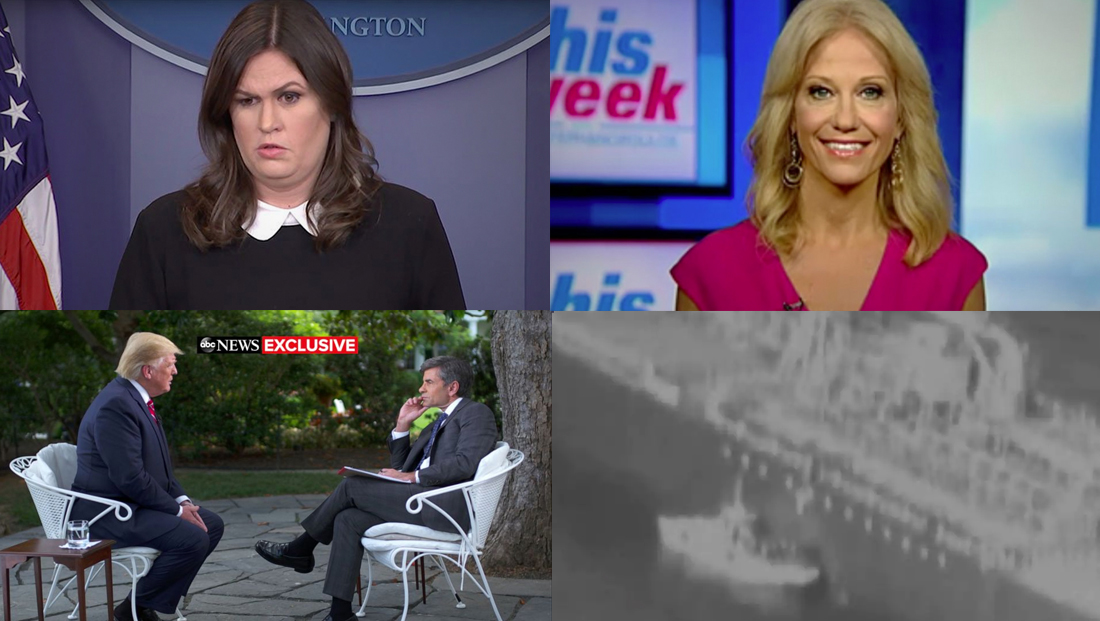 Thursday, June 13, 2019, turned out to be a busy day of news at the White House.
In addition to the attacks on two tankers in the Gulf of Oman, which could have direct implications to U.S.-Iranian relations, three stories rocked the political landscape.
Press Secretary Sarah Sanders to leave White House https://t.co/9bAdCLOOca #TVNews #BroadcastNews

— TVNewsMix (@TVNewsMix) June 14, 2019
First, news came Thursday, after an exclusive ABC News interview aired, that Donald Trump acknowledge, on camera, that he would likely accept dirt from foreign operatives on the Democratic presidential candidate.
It was also announced that press secretary Sarah Huckabee Sanders would leave the White House while a government watchdog group also called out adviser Kellyanne Conway for possible ethics violations.
Watchdog: Kellyanne Conway repeatedly violated Hatch Act, recommends removal from federal service https://t.co/F9PXQwyfqz #TVNews #BroadcastNews

— TVNewsMix (@TVNewsMix) June 14, 2019
With these stories all intertwining at the 1600 Pennsylvania Avenue at some point, the networks used a variety of stacking and "bundling" of packages.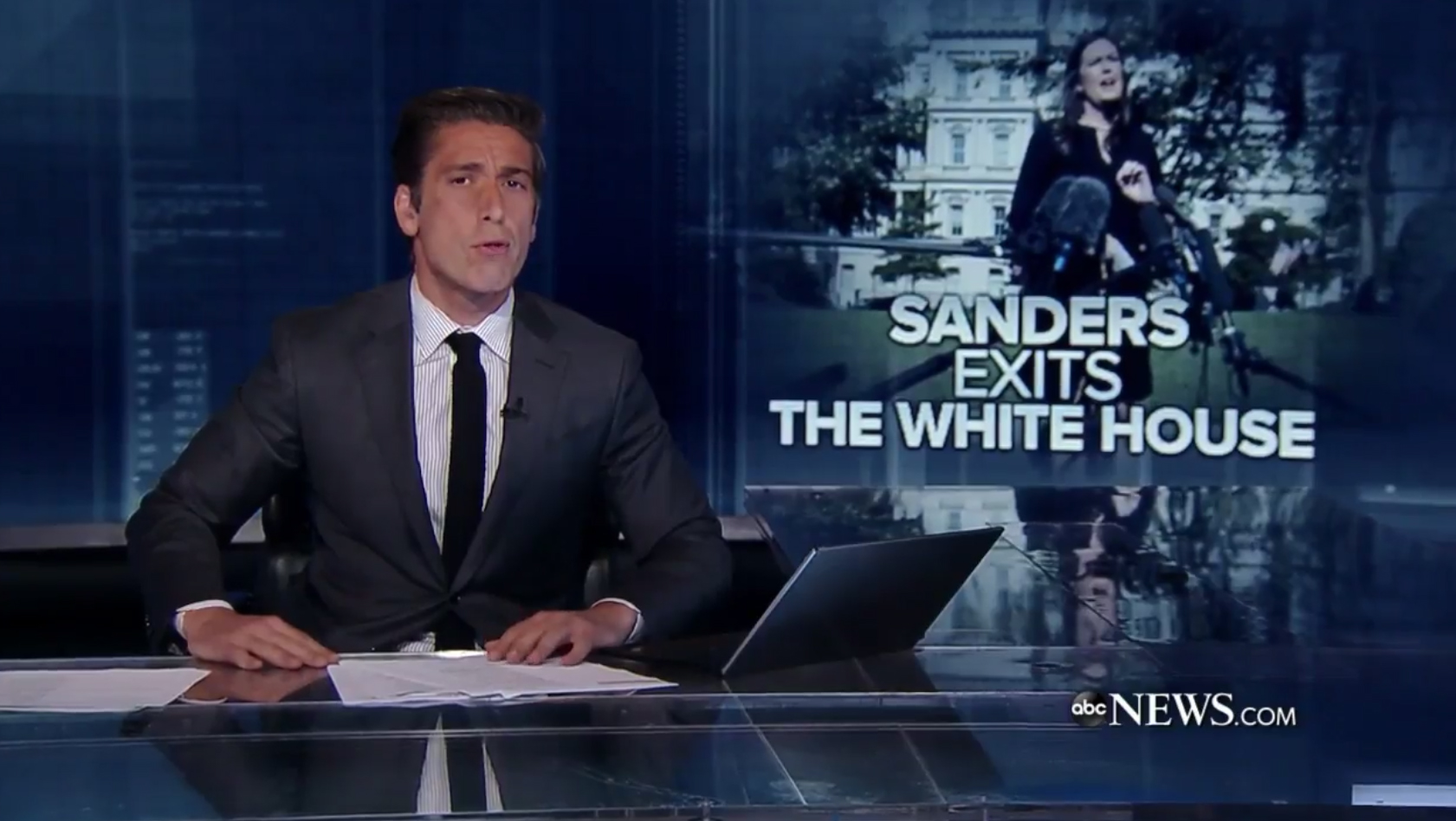 On "ABC World News Tonight," the network that featured the Trump interview, the Sanders story lead the newscast with a package from Jonathan Karl at the White House.
When Karl returned on screen from in front of the White House, he also delivered a brief report on the Conway story.
This was then followed by another full package on Trump's statements from George Stephanopoulos' interview with him.
"NBC Nightly News" lead with the tanker story — with three separate reports topping the broadcast.
The broadcast then had Kristen Welker cover the ABC News interview and Conway story in a single package.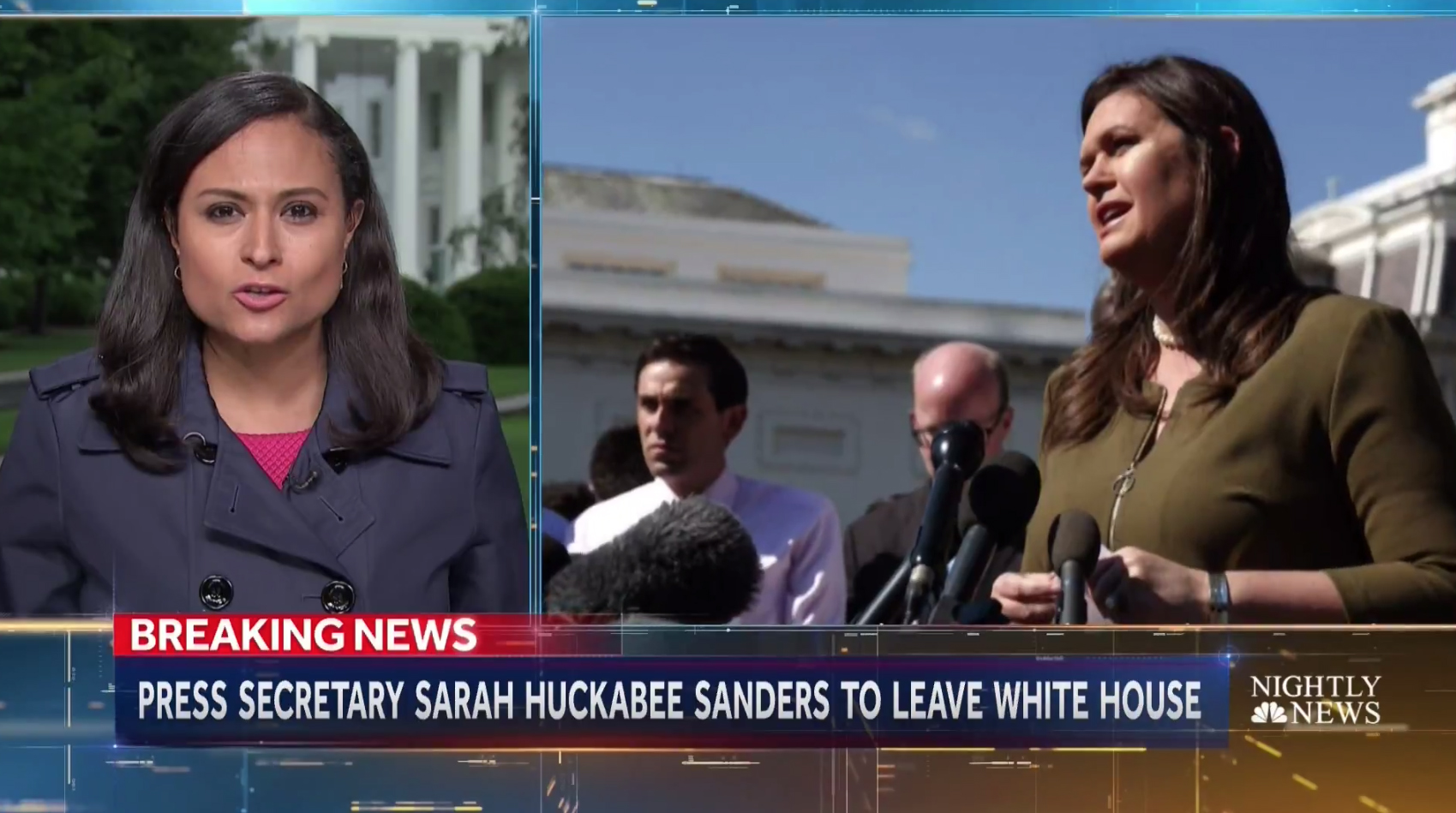 When Welker appeared back on camera, she provided a brief report on Sanders — with a still image loop of photos of Sanders' tenure appearing next to her on screen.
"CBS Evening News" also opted to lead with the tankers story, with a full package and in-studio interview with a network analyst.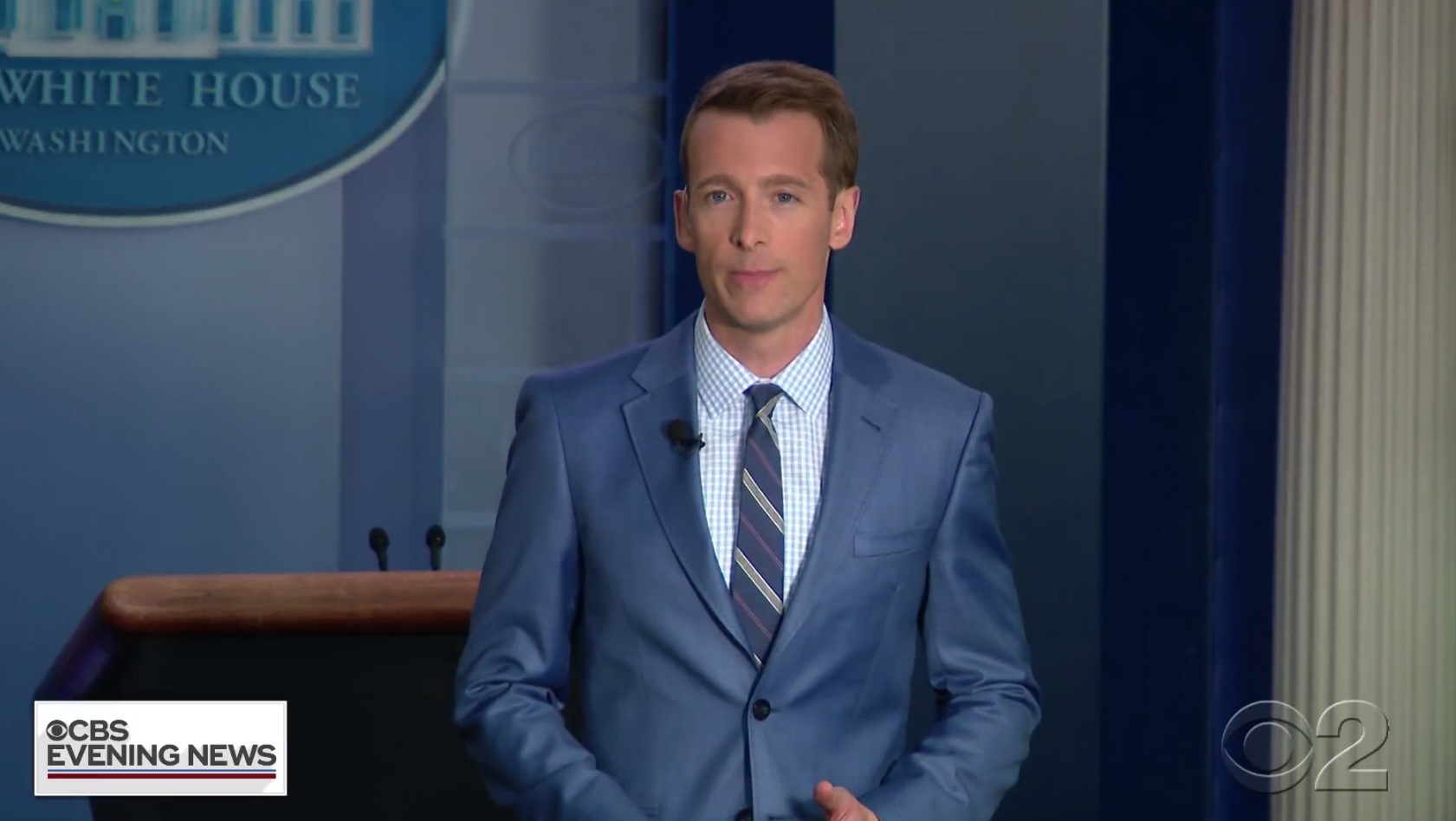 Ben Tracy then delivered a package on Sanders and, when he came back on camera, delivered a brief mention of Conway.
The broadcast then briefly switched gears to the Cuba Gooding Jr. case before circling back and covering the ABC interview and Trump's statements.
The latest in design, production and engineering
Subscribe to NewscastStudio for the latest delivered straight to your inbox.