How the 'Today' windowed studio influenced modern set design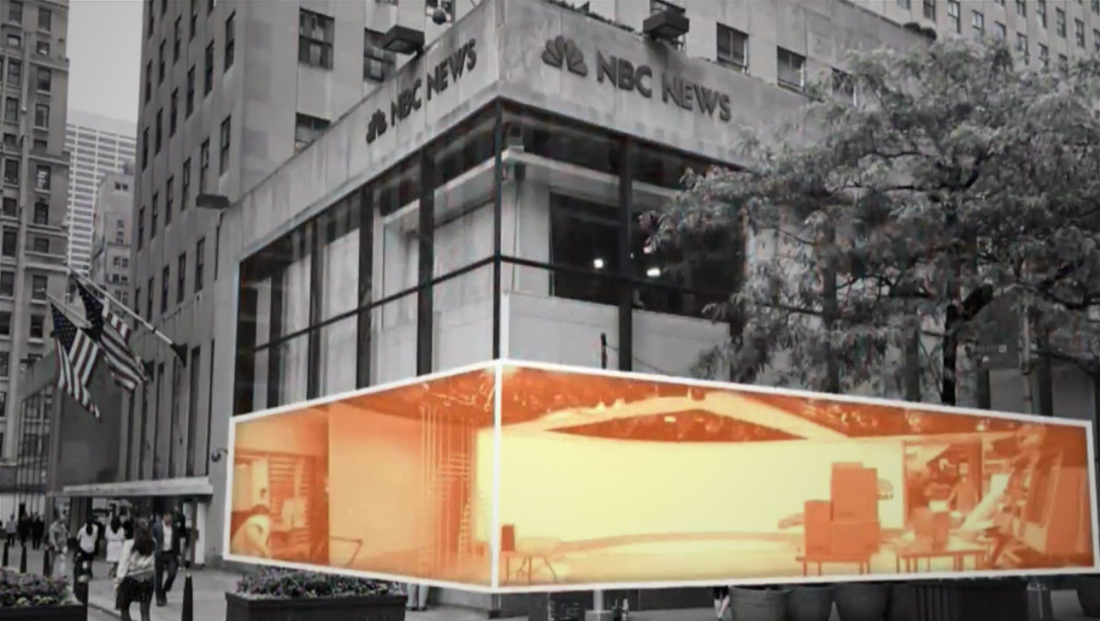 Subscribe to NewscastStudio's newsletter for the latest in broadcast design, technology and engineering delivered to your inbox.
When NBC News' "Today" built its first windowed studio it was laying the groundwork for set design trends that would remain in use nearly 70 years later.
The windowed studio concept actually dates back to the show's original debut in 1952 — but not in its current footprint.
"Today" moved to its current corner-studio, labeled 1A, in 1994, after over 20 years in a traditional broadcast studio inside of the NBC News skyscraper.
In the early days of broadcasting, TV studios were almost always built as windowless rooms, though broadcasting from exterior spaces was not unheard of.
Completely enclosed studios created optimal acoustics and also gave crews finite control over the lighting in the space — while also serving as a way to "shield" the behind the scenes elements of television from the public eye.
When "Today" debuted its original windowed studio, it was essentially a new idea in television broadcasting.
NBC also opted to create an open, working studio with teletype machines, wall clocks and workstations all visible (and audible) on air.
Influencing broadcast design
This concept would eventually evolve into the idea of a working newsroom set that is still used today — though often these designs are not as "immersive" as the original "Today" space.
Instead, work areas are often placed directly behind the anchor desk, with a physical or imaginary divider between the studio and newsroom area.
Some such layouts even include a wall of glass separating the spaces.
However, designs that place anchors in the middle of the newsroom — in varying degrees — have been used by numerous programs over the year.
When CNN debuted in 1980, it borrowed a variation of the "centralized" newsroom set idea, for example, while numerous other sets over the years have included smaller, scaled down work areas visible on camera.
TV stations and networks often do feature camera positions placed more inside of the newsroom work areas. Often called "flash cams," these positions are often used for live reports and updates, as well as taped teases and promos.
Newsrooms are also a common place for TV stations to create temporary sets while their primary studio is being renovated or updated with a new set or equipment.
Weather centers
A similar idea is also frequently used for working weather centers in present day sets.
Back in the early days on "Today," chroma key wasn't possible since, by definition, it requires color cameras.
In those days, "Today" used panels with printed maps, handwritten notations and movable cutout pieces to symbolize weather conditions across the country.
On many local news sets, the weather team works in the studio from built-in workstations and plethoras of video panels that showcase radar scans, maps and other graphics — while typically delivering the start and end of their weather reports from in front of work area.
While a working weather center is designed to show up on air, the design can also have practical purposes.
Many of these sets include a desk or pod that allows forecasters to appear on air, facing the camera, while also being able to view an array of computer monitors showing weather and other data — as well as manipulate weather graphics and maps in realtime.
In addition, during severe weather, having additional forecasters or staffers on set allows information to be conveyed quickly — with information sometimes shouted from one person to another.
Even "Today" includes a bit of a throwback to its 1958 roots in the present — the Orange Room, which debuted after a 2013 remodel of Studio 1A, often appears behind talent with staffers busy at work.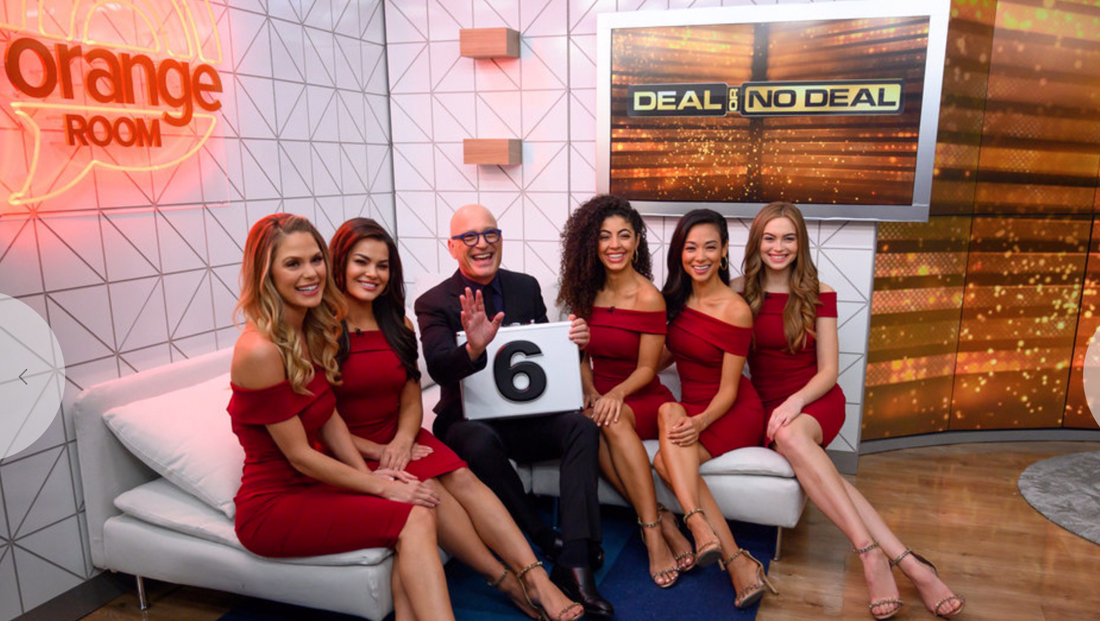 The space also doubles as a sort of on camera green room and has also served as the home for standups and special coverage, including severe weather.
Streetside windowed studios today
Streetside and windowed studios, meanwhile, are still in use today — and all three of the major network morning shows have used one at one time or another.
Technically, ABC, CBS and NBC all currently broadcast their morning newscasts from streetside sets, though "CBS This Morning" has a significantly smaller span of glass and doesn't use emphasize the street view or use the outdoor area on a regular basis.
CNN's "American Morning" also used a streetside studio in its early days.
Local stations also have built windowed studios, though they often serve as secondary sets or double as a satellite bureau for the station's main newsroom.
WABC in New York, WLS in Chicago and WFAA in Dallas are notable examples of stations that use windowed studios for most or all broadcasts on a regular basis.
In many ways, however, these windowed studios serve more as a highly visible public showcase for the station rather than using the view as a primary backdrop.
Many of these studios feature sets that could, for all intents and purposes, be built inside of a traditional windowless studio and not look much different.
At one point, the Chicago market had the distinction of all of the big three affiliates operating streetside windowed studios — though NBC O&O WMAQ only used its for its morning and noon newscasts.
The challenges of windowed studios
Streetside studios still present some production challenges — mainly light control, which is often handled with special "shades" that filter the sunlight and uplighting integrated into the windowsills to prevent "mirroring" when it is darker outside.
Lighting cues may need to be updated to respond to changes in the weather, time of day or time of year, which affects the position of the sun (or moon) and how light it is at different times of the day.
Local stations also have the added challenge of not being able to consistently attract crowds the size of "Today" or "GMA," so may instead settle on a view of the street with passersby visible.
In addition, windowed studio spaces also have to contend with a big wildcard — being, by design, exposed to the public.
This can attract pranksters and flashers — as well as people in the crowd holding up signs or wearing clothing with off color messages.
Because of this, most windowed studios are designed with movable coverings that can cover all or part of the windows.
NBC, for example, originally opened "Today" with the windows covered — which could also be moved into place in the event of an incident on the plaza or if producers didn't want waving tourists behind talent.
In its current design, NBC can rotate the anchor desk thanks to a built in turntable and use parts of the studio as alternative backdrops if needed.
"Today" currently opens its broadcasts with the windows and crowd in view, though most of the crowd is kept out of view of the primary background.
In fact, during many of the windowed two shots, security staffers are visible standing guard.
In 2013, a stabbing in Rockefeller Center caused "Today" to stay inside with the window covering in place.
In 2007, meanwhile, WLS's State Street Studio in Chicago was damaged when a van crashed through its glass windows.
The latest in design, production and engineering
Subscribe to NewscastStudio for the latest delivered straight to your inbox.