What to watch for: First democratic debate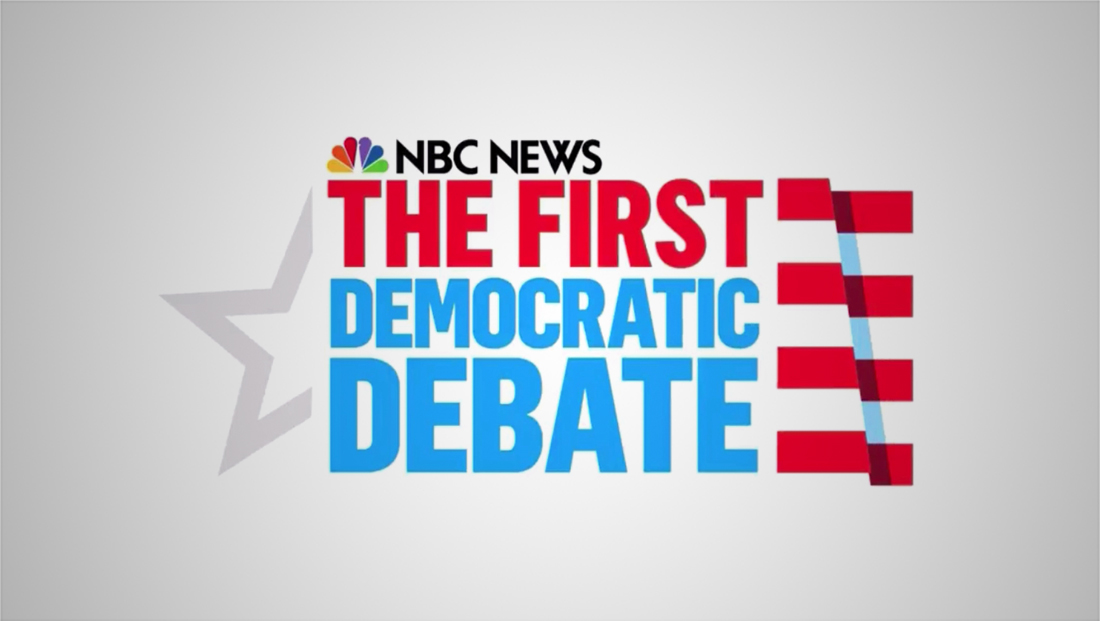 While NBCUniversal networks are busy promoting the first of its two night debate coverage, here's a look at what we'll be tracking during the debate:
What the stage set design looks like: We've already gotten a preview of the stage, but since it's equipped with multiple LED panels, the final look could be completely different — or even change throughout the debate.
How the stage set is shot: With the large number of candidates, it will be interesting to see how NBC handles getting reaction shots from others as well as interaction shots between participants and the moderators.
How graphics are handled: Will questions or topics be shown on screen in lower thirds or other graphics? How will candidates and moderators be identified on air?
How the "Decision 2020" branding is used: NBC revealed its "Decision 2020" logo in late May — and this has been used, with new elements blended in, since then.
We'll have full coverage of the first night of the debate Thursday — look for it then!