'The 11th Hour' pays tribute to Apollo 11 with sweeping view of Sea of Tranquillity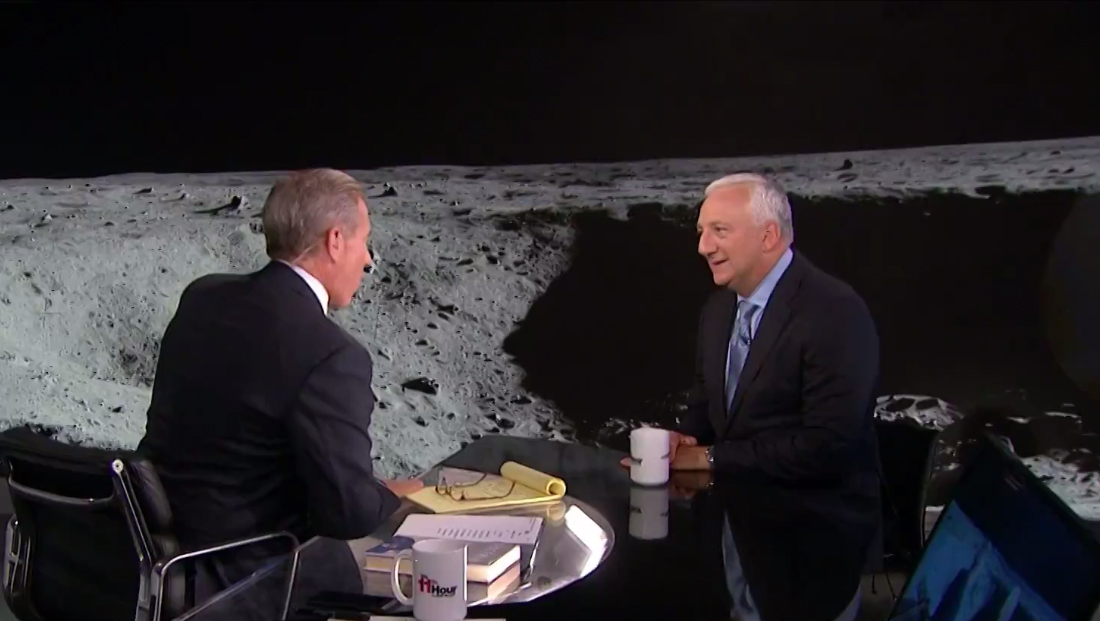 MSNBC's Brian Williams marked the 50th anniversary of Apollo 11 on "The 11th Hour" Friday, July 19, 2019 by using Studio 3A's corner video wall installation to showcase a panoramic moonscape.
For the closing segment, Williams had retired NASA astronaut Mike Massimino join him in studio.
"Even in cable you have vast power," said Williams. "I can make this the surface of the moon … I can put us on the surface of the moon for this conversation."
At that point, the control room switched the video wall to showcase a panoramic view of the Sea of Tranquillity on the moon.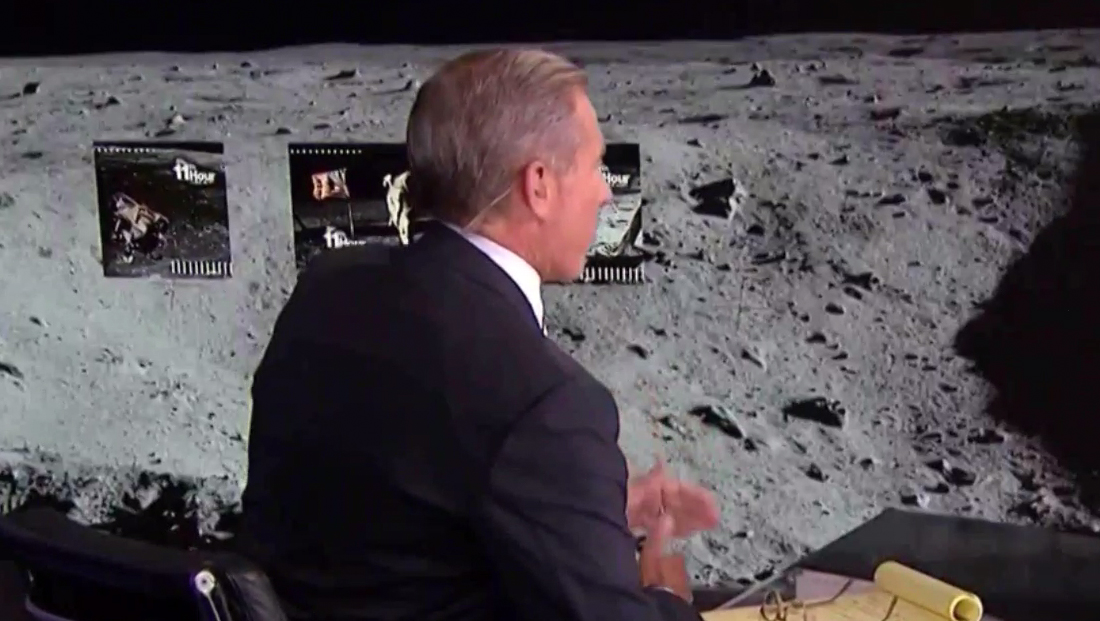 There was a brief glitch that caused the layer with Apollo 11 themed imagery in the "windows" of the simulated Rockefeller Center background "The 11th Hour" normally uses to appear on top of the lunar photo.
When it came time to wrap the show, Williams closed with "… with that, that is our broadcast tonight, from the Sea of Tranquillity," he said to the camera.
Then, perhaps playing it safe from the incidents that landed him on cable — a series of on air misrepresentations — he clarified by saying "… good night from what actually is our NBC News headquarters here in New York."