It's Mueller Time — networks go big with testimony coverage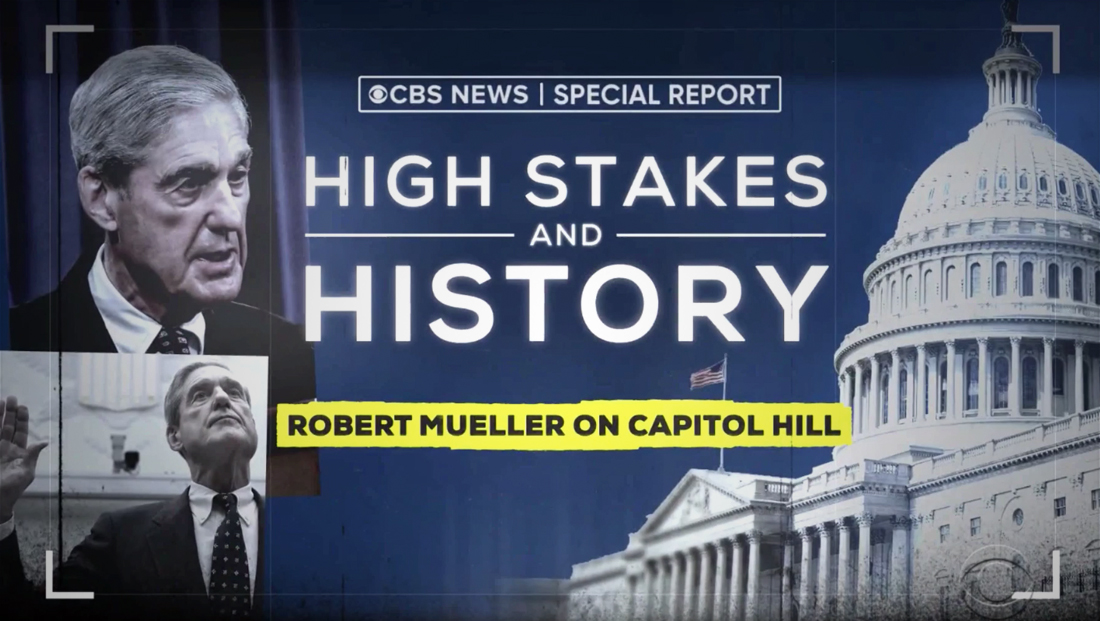 NBC News also lead with the upcoming testimony on "Today" using a "walk and wander" and "video on video" timeline-style segment that ended with the handheld camera showcasing the network's team of correspondents on three movable vertical flatscreens with a matching background on the sliding video panels behind them.
The network also brought its Mueller branding out again — with the title "Mueller Testifies," with Mueller's first name sometimes added.
NBC did modify its Mueller look slightly — with the color blue becoming more prominent, including the bar running along the bottom of the screen.
Lester Holt and Savannah Guthrie anchored the network's coverage from the "NBC Nightly News" side of Studio 3A, with the desk moved over to the vista video wall alcove displaying a still photo of the Capitol and a Mueller Report band.
Sister network MSNBC broadcast from its side of Studio 3A, with Brian Williams and Nicolle Wallace set up in front of the corner video wall, which featured a video feed of the Capitol overlaid with animated red and blue bars and white hashmarks.
MSNBC used a similar open to NBC, though with a hard hitting musical bed.