CNN creates cohesive look for debate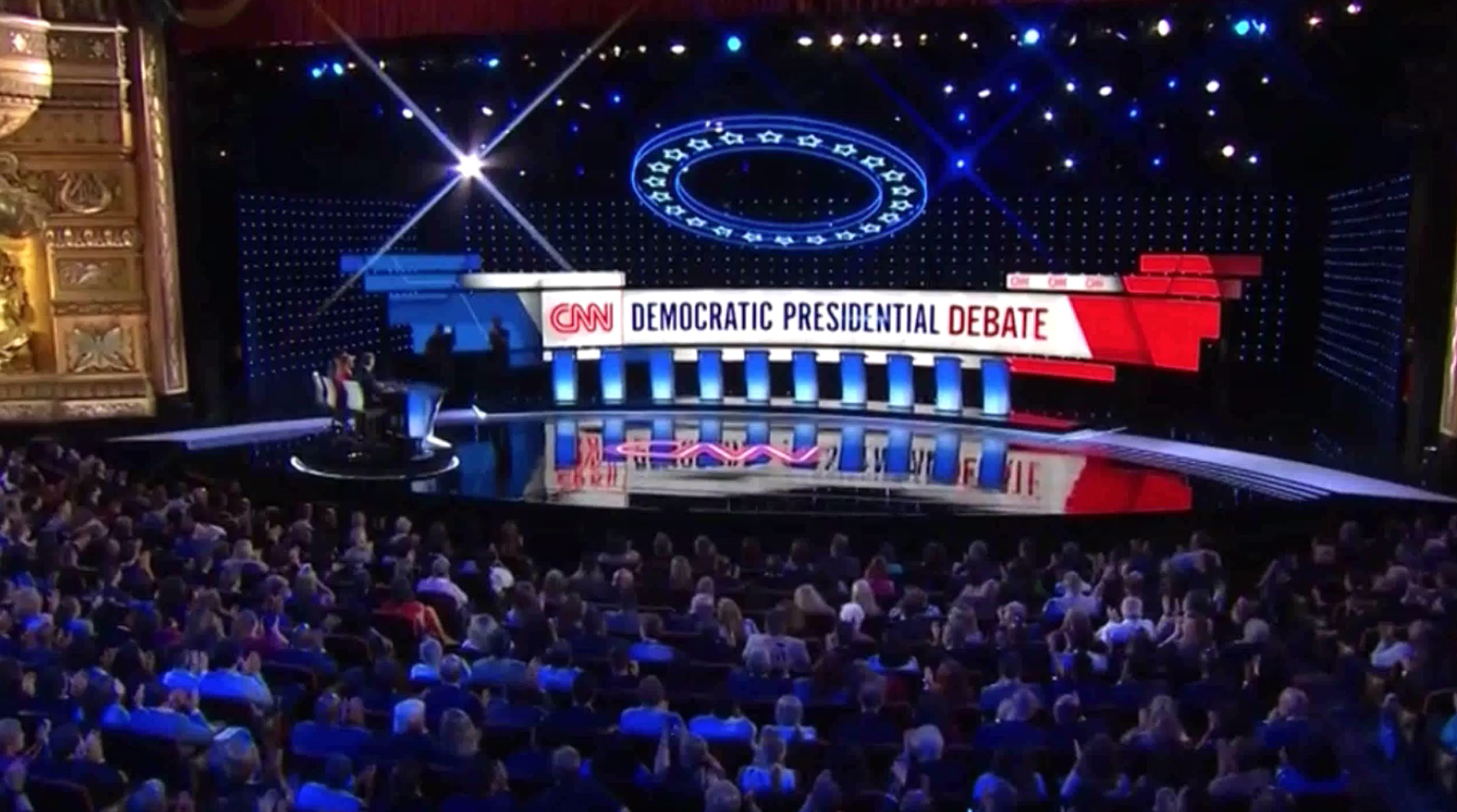 Speaking of the video walls, CNN brought in a plethora of LED video panels — just like NBC. However, instead of the more structural look, CNN opted for ribbon-style segments.
Candidates are arriving for debate walk throughs, here's a behind-the-scenes look at what they'll be seeing! pic.twitter.com/j7vpzLKMzi

— Ana Cabrera (@AnaCabrera) July 30, 2019
The largest, thickest LED element, was used as the primary background behind candidates as well as show large CNN branding.
Flanking either side of the curved array, meanwhile, are additional, smaller elements that are reminiscent of an eagle with its wings spread wide.
Clickspring Design provided the stage design for the debate while Production Resource Group (PRG) fabricated the various scenic pieces and provided the rental gear. Lighting design was handled by CNN's Michelle Poley.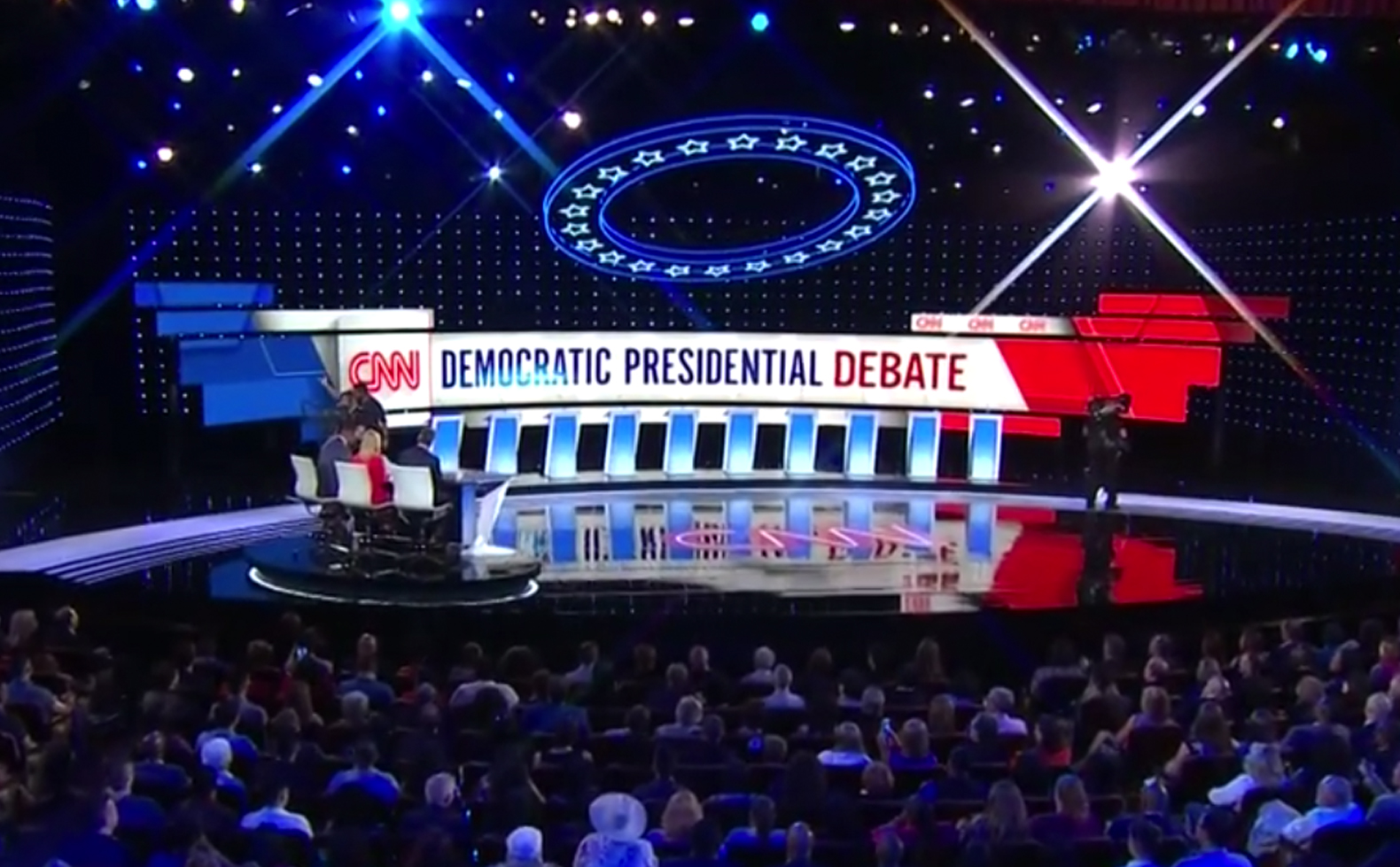 During the crux of the actual debate, candidates were introduced on stage as well as with angled lower third graphics with key facts.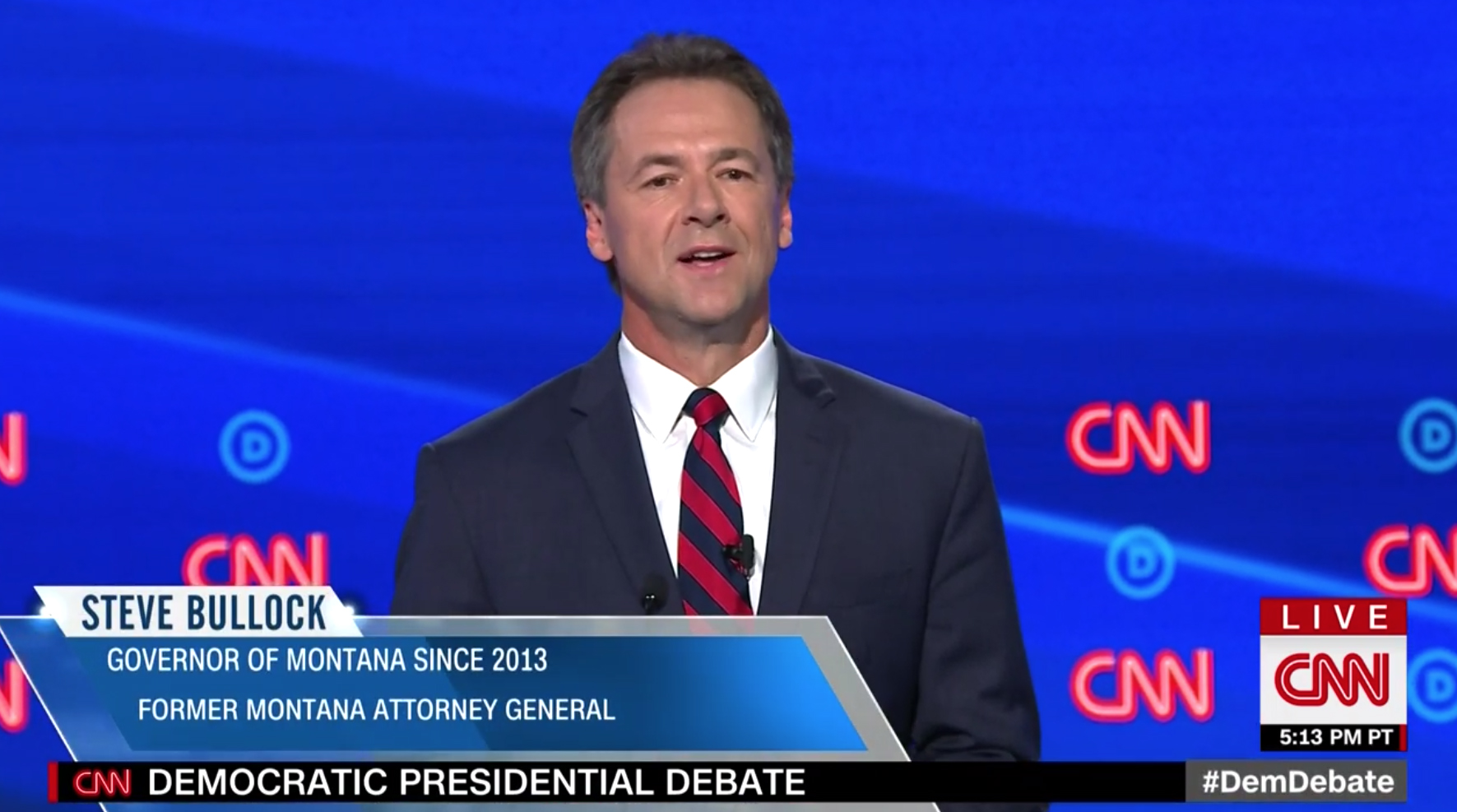 Behind them was a step-and-repeat style background with the CNN and Democrats logo fed to the video wall.
CNN used the additional ribbons higher on stage for branding opportunities.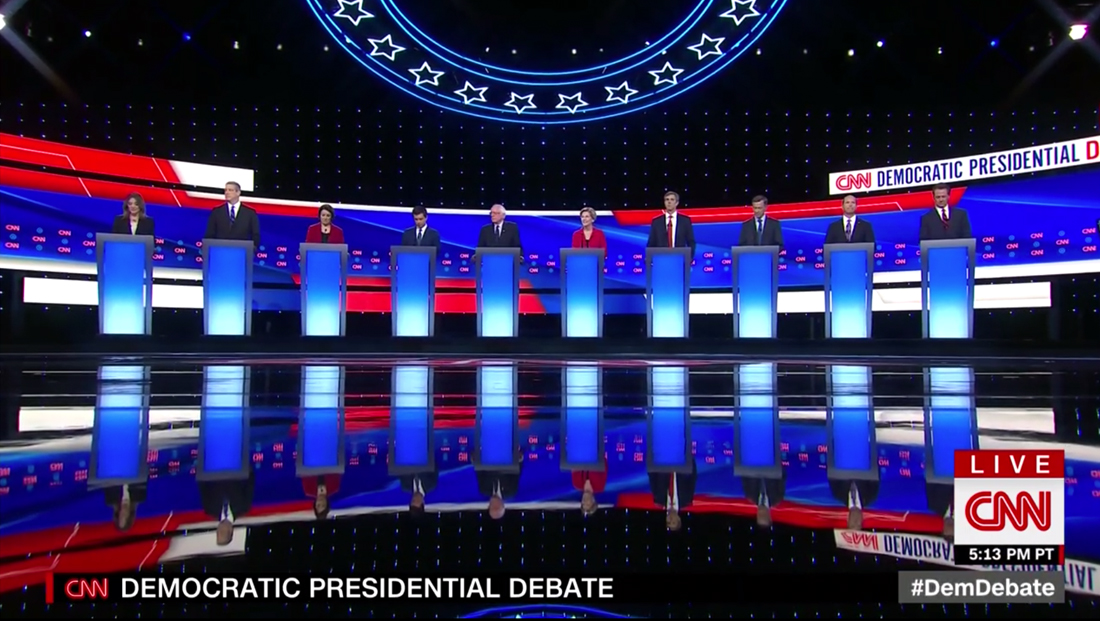 For lecterns, CNN opted for rather simple frosted units with an uplit effect.
Like NBC News' debate, CNN appeared to suffer from some random mics or mics brushing against clothing — with candidate statements often interspersed with random scratching and similar noises.
Above them was a ring of stars suspended from the stage ceiling.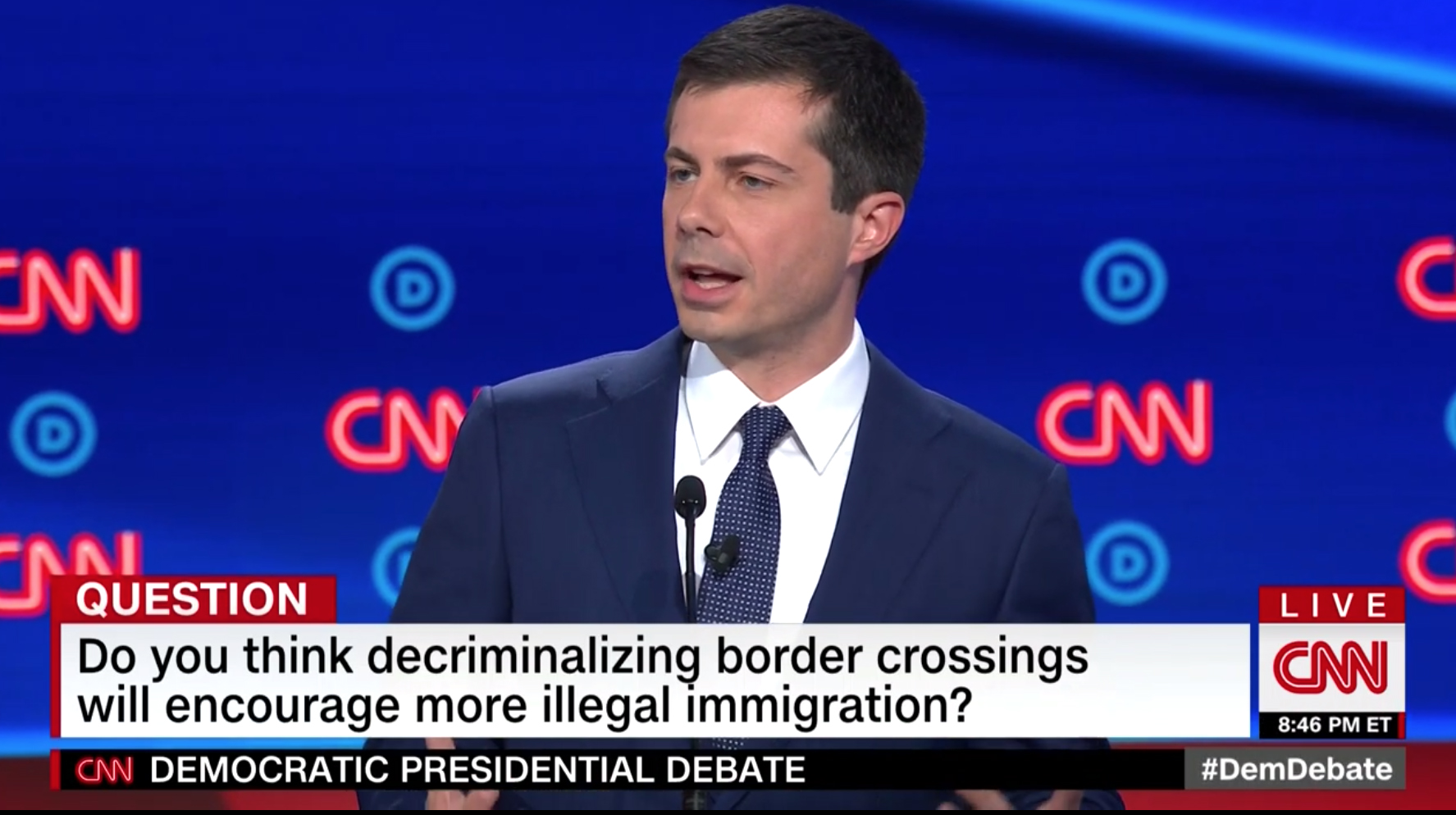 CNN also helpfully added banners that reminded viewers of the question being posed to candidates, as well as inserted narrow block identifiers throughout the debate.