CNN creates cohesive look for debate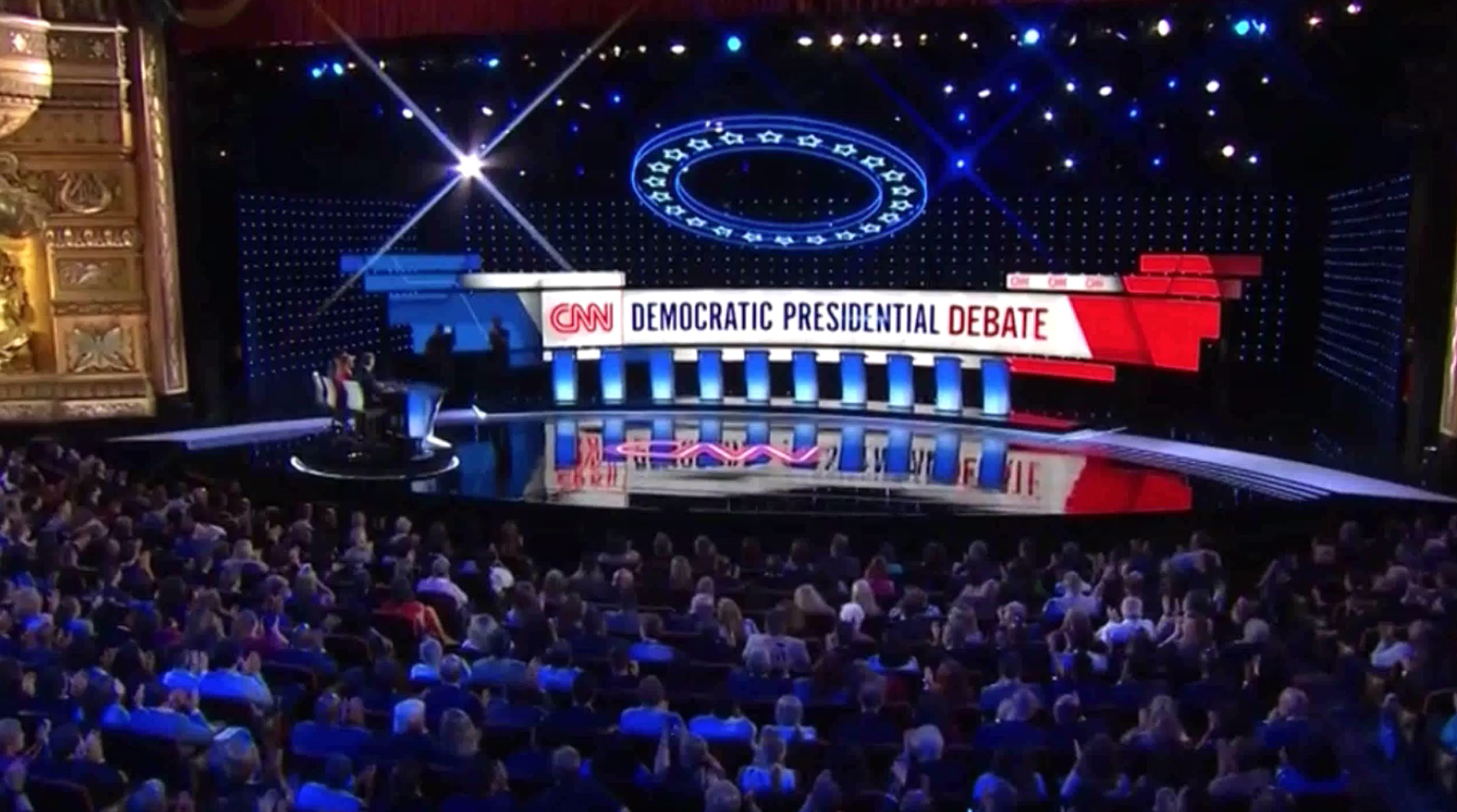 CNN's broadcast of the second democratic debate took a different approach to its debate set and graphics than NBC's first round out of the gate.
The network opened with a dramatic cold open, just like NBCUniversal did, but grouped candidates by both political ideology and background.
The open blended the darker look used in some promos but also added angled elements found in the network's updated debate look.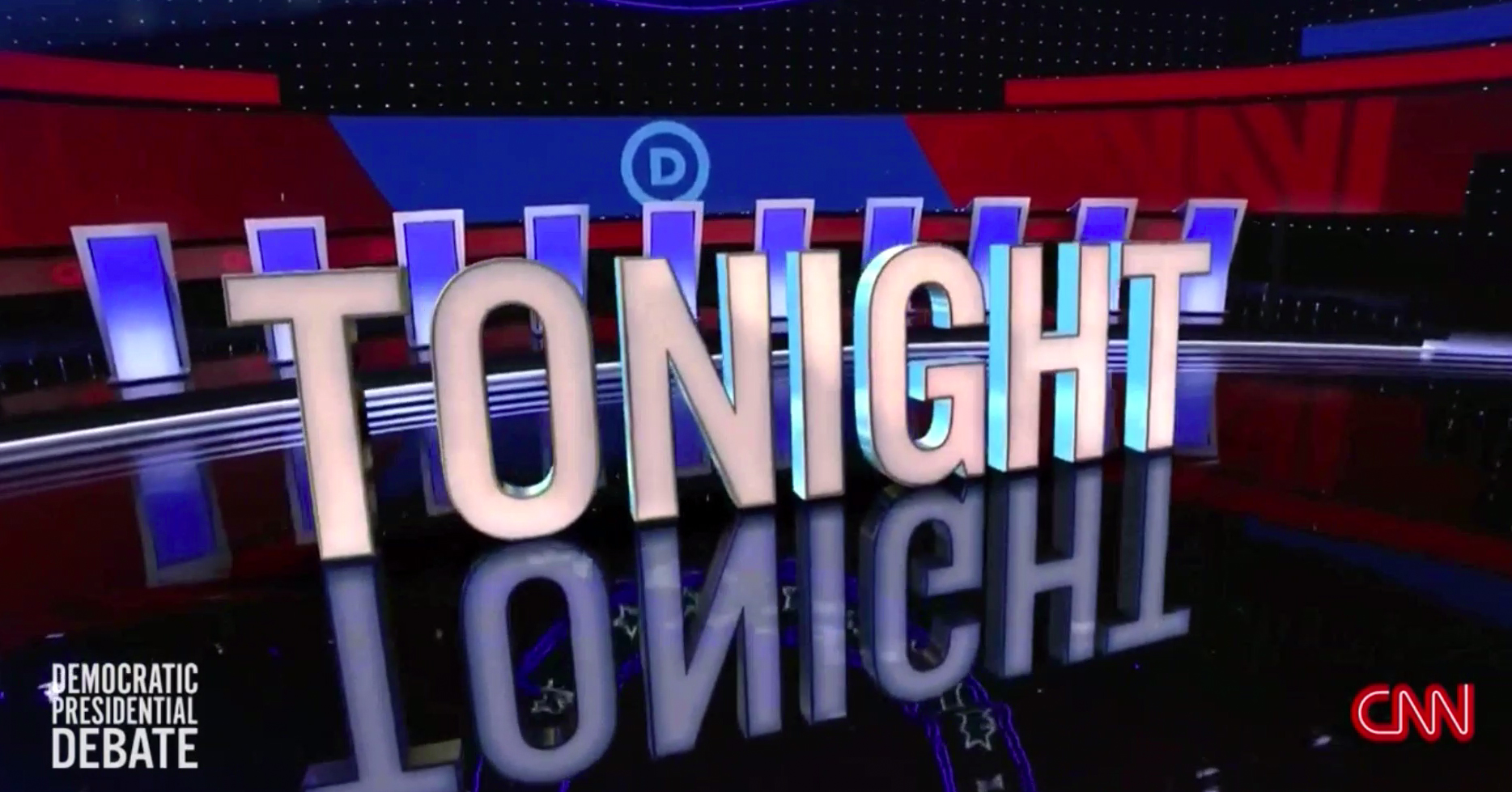 These groupings were accepted with augmented reality graphics with large lettering placed on the debate stage.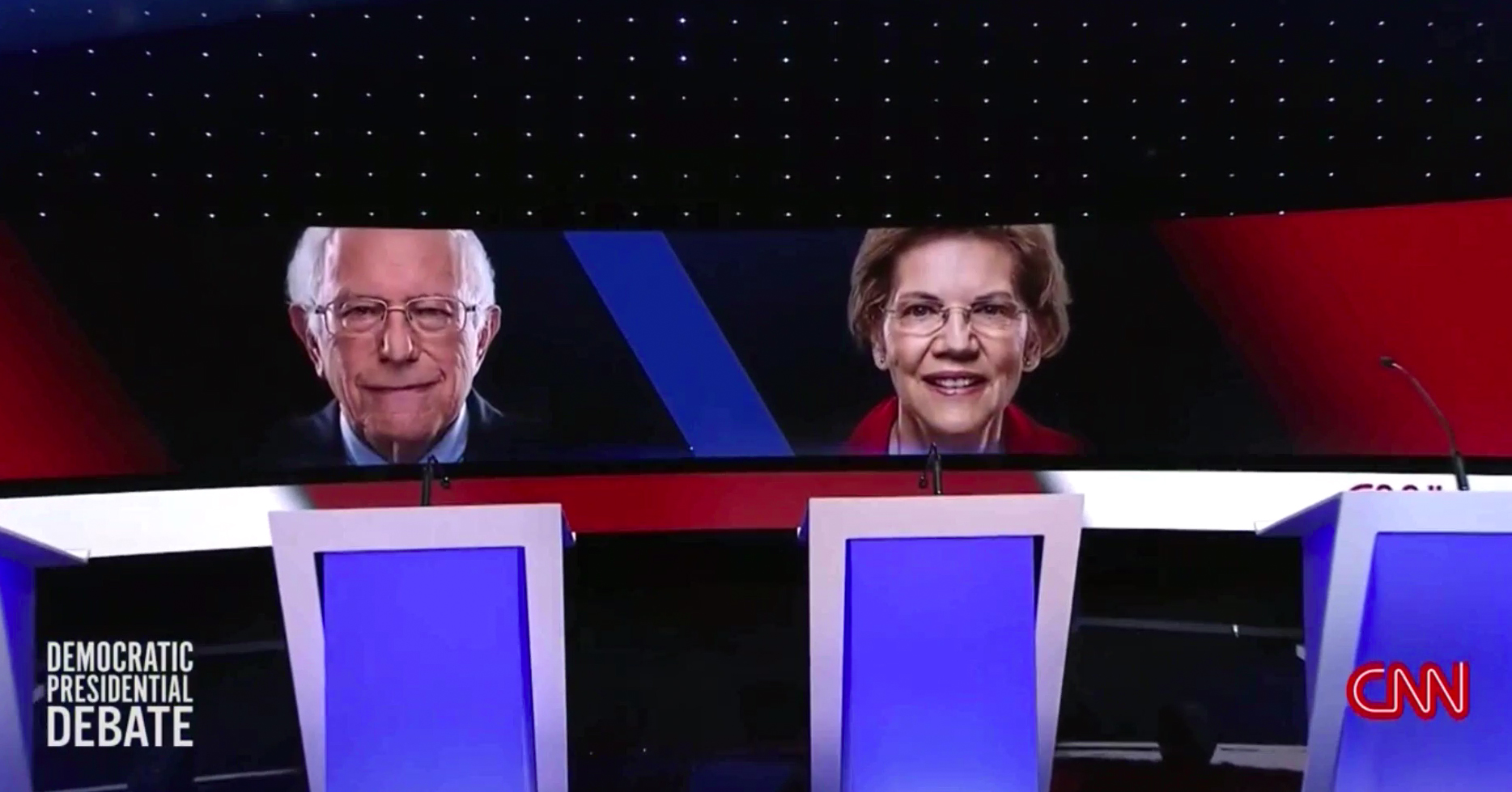 The open also displayed key candidate face-offs on the on-stage video walls shot using dramatic angles and camera moves.
The open was produced by CNN's design team and written by Kim Berryman. Stephen Arnold Music provided custom music for the piece with the augmented reality elements handled by the CNN D.C. New Media team.
After the cold open, the opening titles merged CNN's recent election theme music with the sonic branding used from 2000-2006.