'Jerry O" gets updated studio entryway for Day 2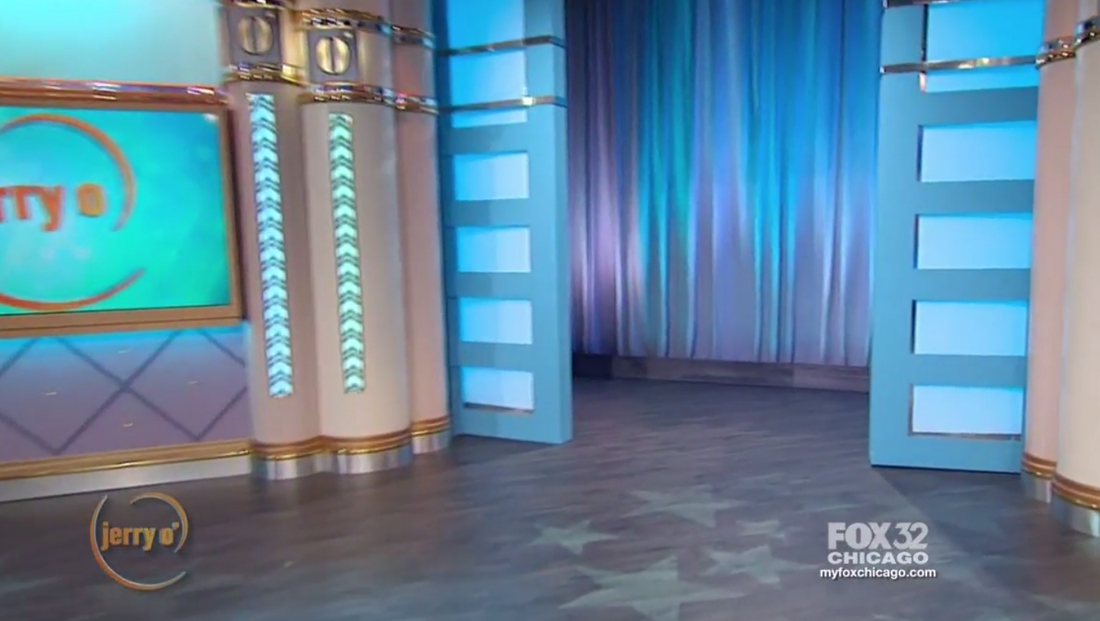 After debuting from "The Wendy Williams Show" set Aug. 12, 2019, "Jerry O'" continued using the same set and Williams-themed open on its second day out — with one minor tweak.
Instead of entering through the "W" inspired double doors, host Jerry O'Connell now enters the studio space from what has been modified to be simply an opening in the set.
The show added two panels with blue frames and white boxes that sort of suggest the idea of double doors — albeit ones that are already open.
Since O'Connell entered the studio alongside Williams Monday, the day his three week test run debuted, it makes a certain amount of sense that the entry still featured Williams' look for that show.