'Jerry O" tweaks Wendy Williams' set into its own with light modifications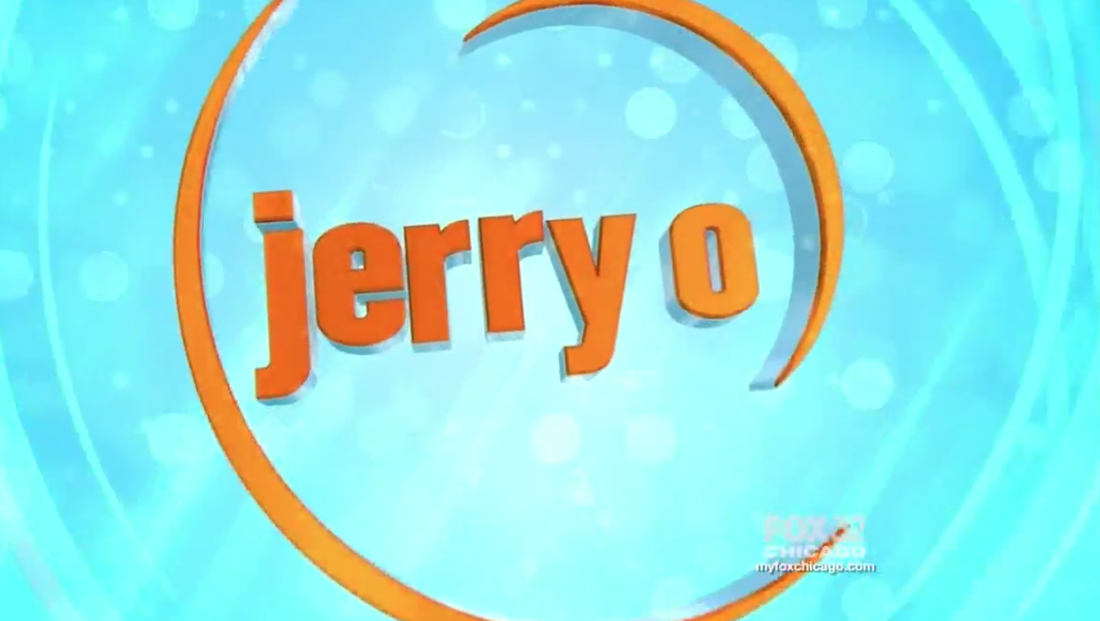 After filling in for Wendy Williams during her seemingly never ending hiatus from her daytime talk show, Jerry O'Connell debuted his own show Monday, Aug. 12, 2019 from the same set it all started on.
Update: One the second day of the test run, the show updated the host entryway.
The show, named "Jerry O'" (note the trailing apostrophe), started a three week test run on select Fox O&Os, is executive produced by Williams and originates from a lightly redressed version of her New York City set.
The set was overhauled in 2016 with a few minor tweaks over the years — and "Jerry O'" takes advantage of the show's video wall area to create its new look thanks to branded graphics in bright teal and orange.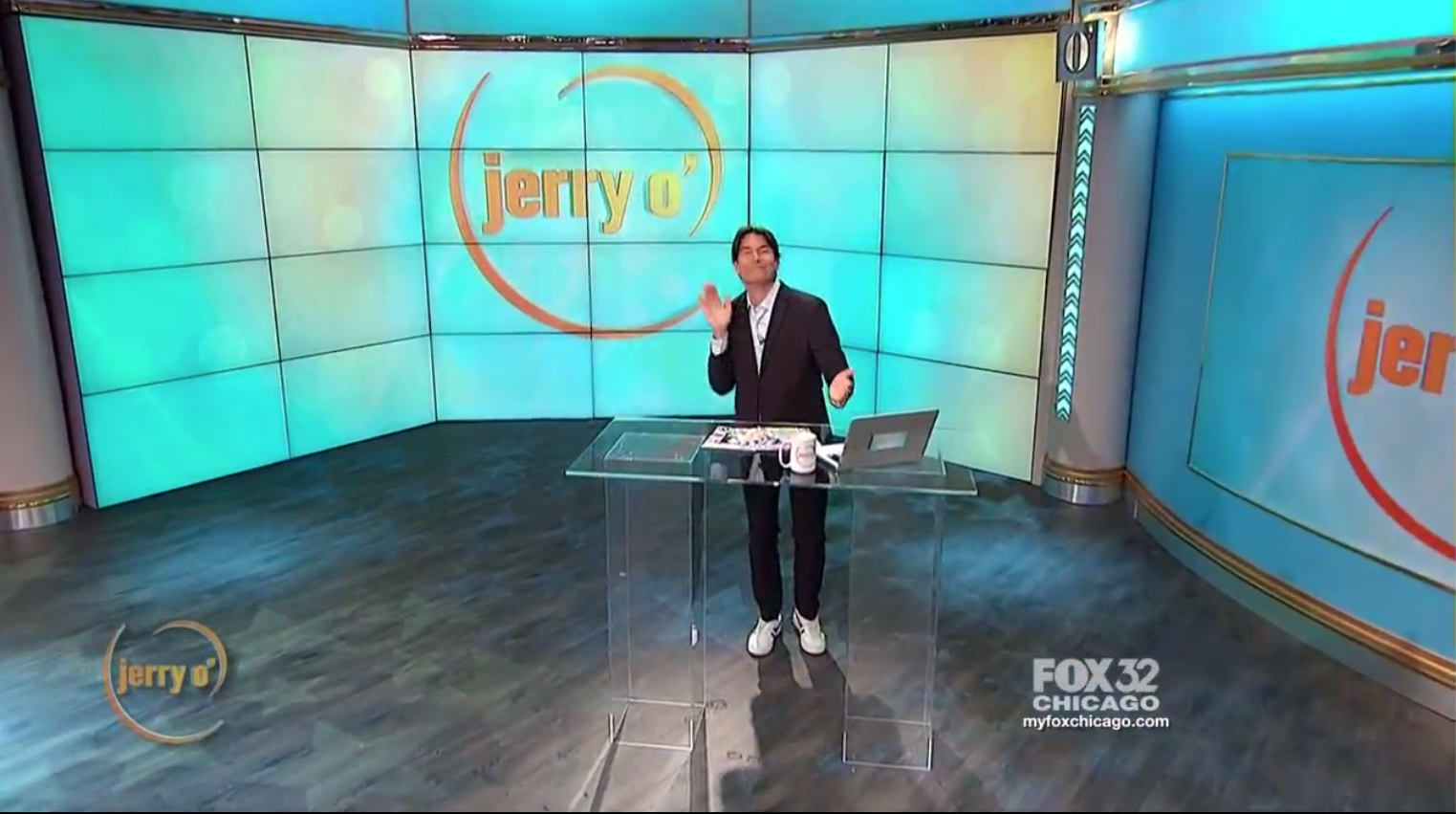 The set's "W" icons on the top of the columns have also been replaced with "O'"s (again, note the apostrophe) elements, while some of the studio's printed graphics have also been swapped out for "Jerry" looks.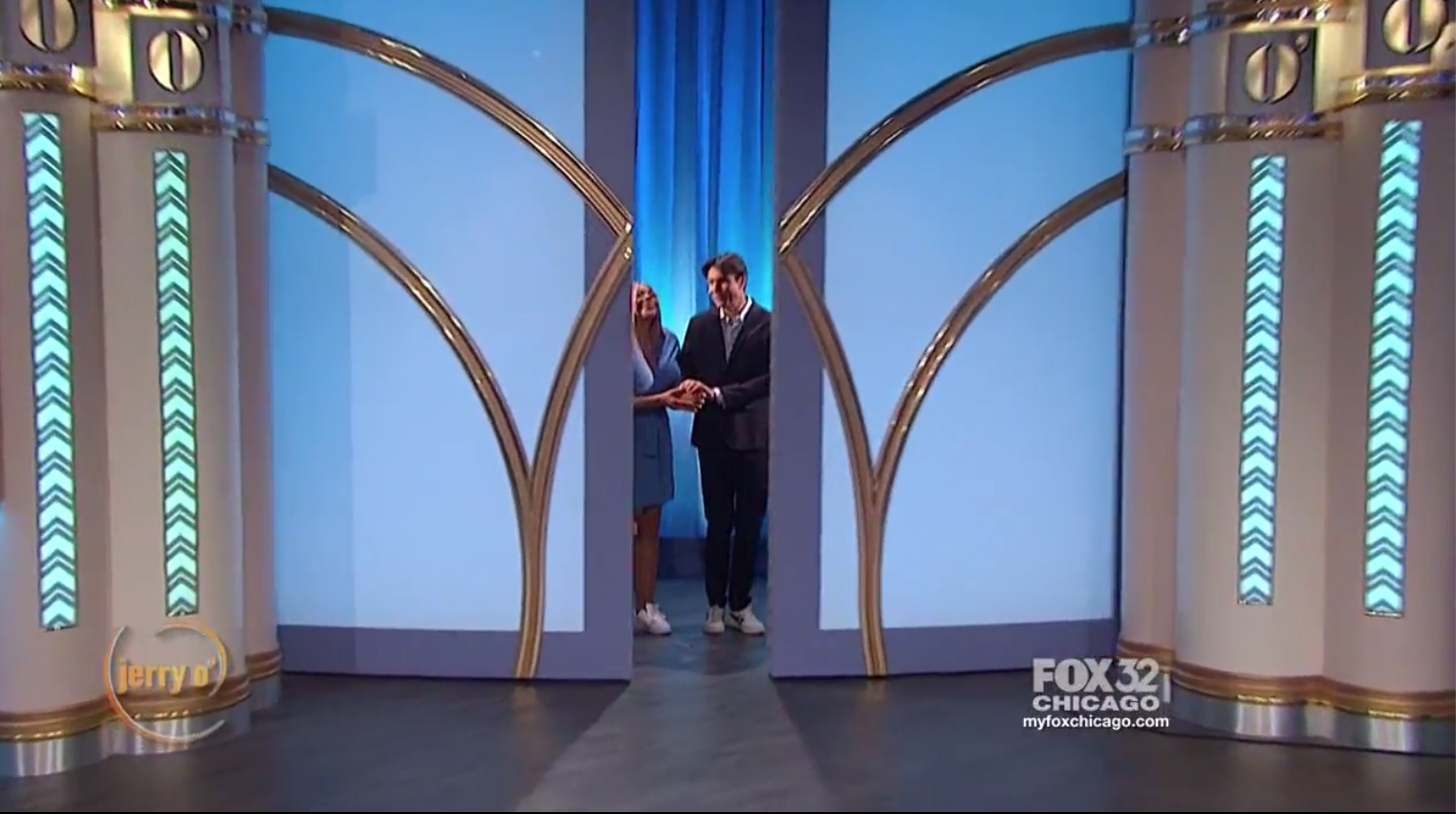 Some of the New York City themed backgrounds that appear on "The Wendy Williams" show are still visible, though the one behind the host entrance area has been covered with an uplit curtain.
The show didn't, however, change or cover the gold "W"-esque accents on the double entry doors — or the chevron patterns on the columns — but this was updated on day 2 of O'Connell's show.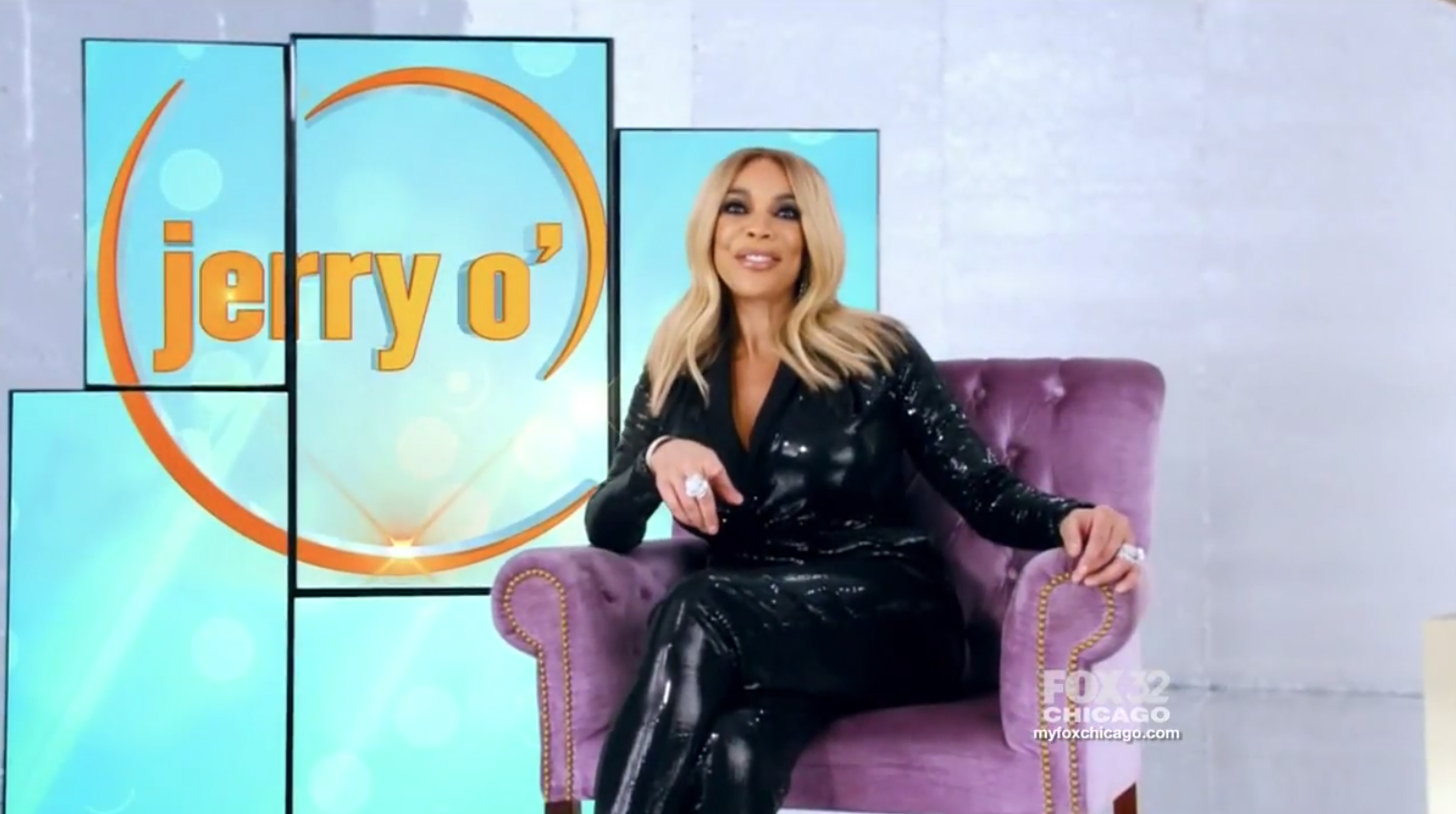 The show also did not at least on its first day, make any attempt to hide its connection to "Wendy" — even using a modified version of her open and theme music.
Williams also appeared on the show briefly before having O'Connell take over.
The co-branding was probably a wise choice given that "Jerry" is airing in the "Wendy" timeslot in addition to sharing producers.
O'Connell filled in for Williams on multiple shows — along with rotating panels and other solo hosts — during her extended absence due to medical reasons earlier this season.
Some of the clips from his appearances on "Wendy" are use in the open — which replaces the video panels behind Williams with "Jerry"-themed imagery.
Williams is in the middle of a highly publicized divorce from her husband, who was previously co-executive producer of "Wendy."
During the time she was out, she also reportedly struggled with substance abuse and medical issues related to her thyroid and Graves' disease.
The latest in design, production and engineering
Subscribe to NewscastStudio for the latest delivered straight to your inbox.