Al Jazeera uses augmented realty to explain complexities of Hajj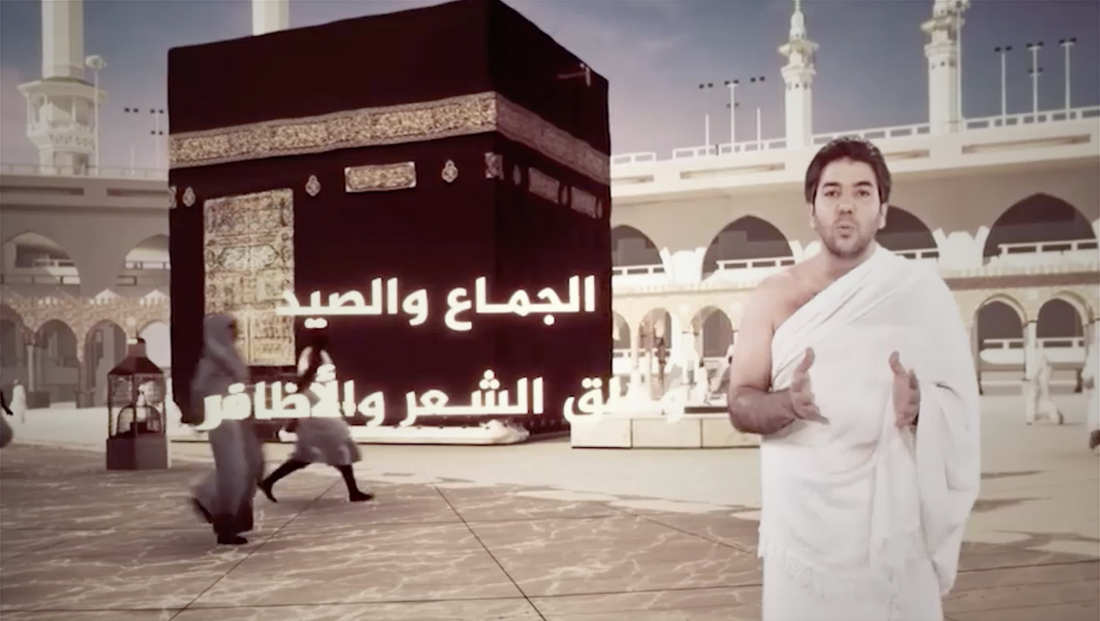 Subscribe to NewscastStudio's newsletter for the latest in broadcast design, technology and engineering delivered to your inbox.
Al Jazeera produced an explainer segment that outlined Hajj, the annual Islamic pilgrimage to Mecca in Saudi Arabia.
Hajj is full of a series of rites that Muslims are expected to complete at least once in their lifetime.
The segment starts with the on air correspondent placed inside a virtual rendition of the iconic Great Mosque of Mecca and the black granite Kaaba in the background.
The Kaaba is probably the most familiar image of Hajj, but in reality it is just a part of a six day series of events.
The segment, which also features gold virtual Arabic lettering "floating" in the air, next heads to Mina, the "tent city" that houses the millions of people who travel to Mecca for the event each year.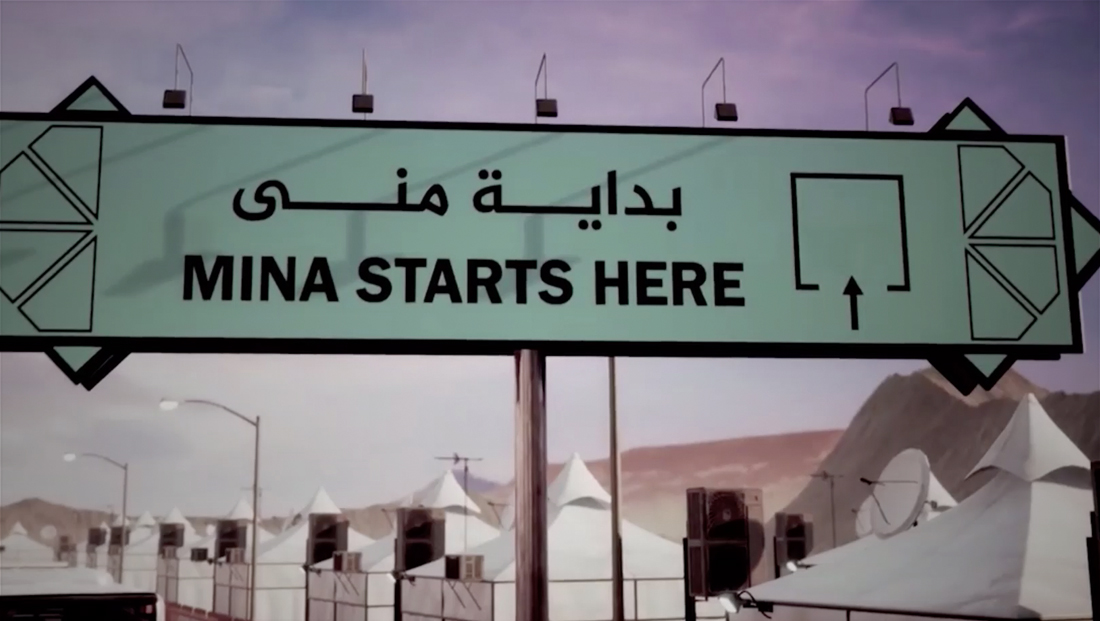 Through the segment are recreations of the real life giant billboard-style signs that mark major locales of Hajj in both English and Arabic.
Another "sign" points the way to the nearby Hill of Arafat which, according to Islamic tradition, is where the prophet Muhammad delivered his "Farewell Sermon."
Muzdalifah, the open area where pilgrims gather pebbles for Jamart, is the next stop on the virtual tour.
Jamarat, commonly known as the "Stoning of the Devil," is represented on screen with a recreation of one of the large green signs used to label each of the three walls that followers throw pebbles at — as well as large virtual recreations of the stone walls themselves.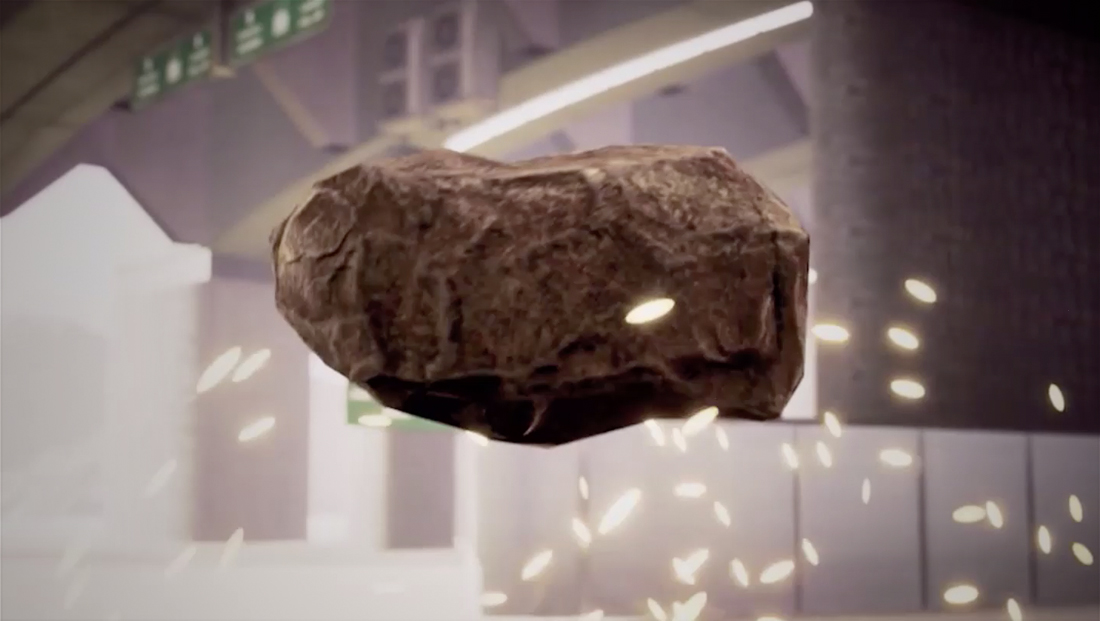 This part of the segment "zooms in" on a close up of one of the pebbles.
As part of the story of Ibrahim (Abraham)'s willingness to sacrifice his son, a virtual sheep "standing" next him is shown next to the presenter.
The segment then takes viewers back to Mecca and the mosque with overlays illustrating the seven times each pilgrim walks around the Kaaba.
Finally, the segment concludes with a sort of "by the numbers" wrapup that recaps each of the key rites that are part of Hajj.
To create the segment, Al Jazeera used Unreal Engine for rendering the models originally created in Autodesk 3DS Max. Quixel Megascans were also incorporated for materials and textures.
The latest in design, production and engineering
Subscribe to NewscastStudio for the latest delivered straight to your inbox.