NBC owned stations switching to new font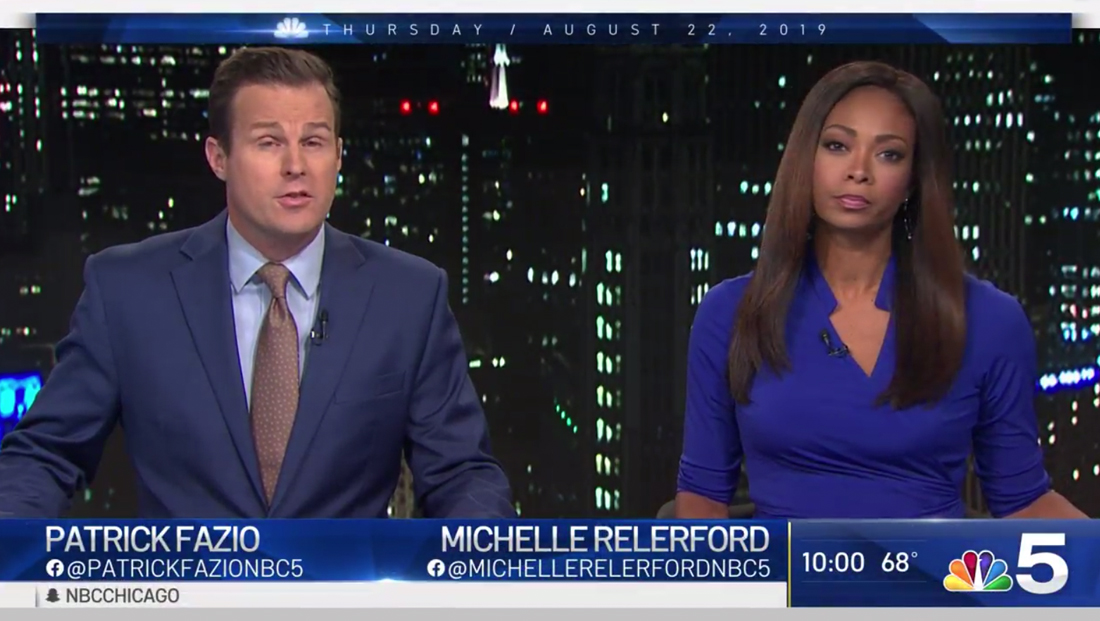 First on NewscastStudio: In a very subtle change, NBC and Telemundo owned stations across the country have started switching fonts.
NBC and Telemundo owned stations, sometimes referred to as O&Os, use the same graphics package known as "Look N" — with slight variations from market to market.
This graphics package started rolling out in June 2016, with the font swap happening in late August 2019.
Telemundo stations followed in May 2018 with a similar look that used curved edges. They too began transitioning to the new font in August 2019.
All NBC owned stations primarily used the font FF Din until the transition started — though other typefaces were also used in some markets.
Now, the stations are transitioning to a new custom font that is similar to FF Din called Arthouse Owned.
One of the places where the change is a bit more obvious is the time and temp bug that NBC stations run in box in the lower right of the screen.
When compared side-by-side, the differences become clearer:
The switch appears to be gradual.
For example, WMAQ in Chicago, where the screen captures above are from, is still using FF Din in places, including in the large "Breaking News" stinger text shown.
FF Din is also still used in the station's opens.
NewscastStudio's Dak Dillon contributed to this report.
The latest in design, production and engineering
Subscribe to NewscastStudio for the latest delivered straight to your inbox.